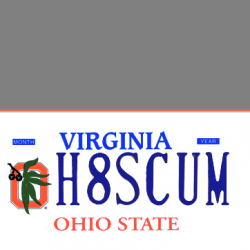 Enzo
---
MEMBER SINCE May 31, 2011
Recent Activity
This team has become unwatchable. I'm going to hibernate until September.
To be clear, OSU compliance did him dirty. I seem to remember Urban was extremely pissed about what happened to him.
I don't know that paying student athletes has an equitable solution. Maybe a better approach would be to loosen the rules governing an athletes rights to his own likeness. If a star athlete can profit from his success through promotion, then he should have that right. If an athlete can get a better summer job because of his status, so be it. I get that boosters will find a way to screw that up in some way, but there's no shortage of NCAA compliance personnel that can help police the process. Maybe a salary cap or deferred payment on amount above the cap could be implemented.
If the NCAA can't get it done on it's own, then maybe Congress needs to investigate and remove their non-profit status. What does Emmert make?
who wins their division first?
Cards? Giants? Skins?
My money would be on the Skins.
Maybe Denver gets Haskins at 20, assuming they got the Squeelers' 1st round from this year in the trade.
Bush tore out of his straight jacket. Should have shed the remains before getting on stage though.
LOL. No highlights for these overrated scUM players are against tOSU. Why is that again?
I can hate Bush in Shittsburg just as much as when he was a Shitagain.
Jones would be 4th string at tOSU.
I guess the Giants have a type for their QBs.
I love the Bill Davis is on here downvoting everyone that has anything negative to say about him :)
Calling McDouchebag a reporter is the funniest part of this post. The National Enquirer has higher standards than whomever would employee this ambulance chaser.
Too bad it's still in the middle of that lame arena.
All kinds of peppers in the world. Now there's salty Peppers too.
He was an overhyped player in college, and he's a bust in the NFL. Cut him and let's move on.
Swap QBs and Wisconsin is undefeated and the Bucks have 2 losses. PFF has garbage metrics.
Almost as good as Peppers. [/sarcasm]
LOLOLOLOLOLOLOLOLOLOLOL
This is exactly why Gene Smith should have been fired. He knew well enough that Urban's judgement would be clouded because of Earl. Smith should have taken the burden from Urban and fired Zach.
Smith must have some really damning evidence against multiple BoT members to have now survived two coaching debacles.
Let's get to some football now. I think the Bucks use this as incentive, and get to 3-0 in dominating fashion.
McSquirlley has benefitted from receivers that go up and make plays on poorly thrown passes. It's the calling card of PSU QBs. PSU finishes second ahead of UM in the B1G East. McSquirlley will be the 3rd best QB in the East.
There's loads and loads of evidence that she was paid.
Actually, there is no evidence.
I'm for a tougher schedule. I think playing tougher opponents, win or lose, will only benefit them going into the conference schedule. Hopefully it entices more fans to attend games. And there should be more televised games instead of those horrible BTN+ webcasts.
Spot on. He has plenty of speed, he needs endurance to finish those runs. Should have scored on both. Coach Mick will fix that over the off-season. Looking forward to some long TD runs next year.
This was reversed. Text book targeting, and I'd argue there was intent to injure.