Elks' comb over
---
Cuyahoga Falls, OH (via Clayton, OH)
MEMBER SINCE July 11, 2015
Favorites
SPORTS MOMENT: Emmitt Smith and T.O. battling on the Dallas star... Bucks? Every Saturday
COLLEGE FOOTBALL PLAYER: Darron Lee
NFL TEAM: Dallas Cowboys
NHL TEAM: Columbus Blue Jackets
NBA TEAM: Cleveland Cavaliers
MLB TEAM: Cleveland Indians
SOCCER TEAM: Columbus Crew
Recent Activity
Hoping that we can get the 10/30/98 show so I can see my favorite Antelope
Solid set list again. I was just thinking about and listening to Lizards over the weekend so they read my mind. Lol.
Man I feel like they've been spoiling me with Hood shows too. Keep em coming!
Forgot to jump on check this after you texted me today. Awesome First Tube.
Song of the day approved!
Woe is...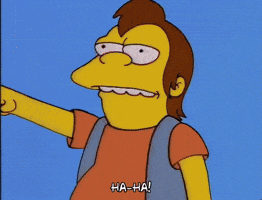 They can always rehire Dave Brandon since he is a bankruptcy expert.
Indeed they were my friend, my friend
Dinner and a Movie streams have been amazing these past few months and viewer numbers have been insane. I believe it hit 38,000 during the 97 show and I haven't seen any other bands getting anywhere near those type of numbers.
Wish they would throw some more 90's era in the mix but I'm happy with whatever they'll give us, its free. So far the 97 show was the best out of the bunch.
Interesting. What do you hate about this song? I absolutely love the song personally.
Phew! For a second there I thought you were talking about Led Zeppelin
Spacehog - In the Meantime
Better than Ezra - Good
Red Rider - Lunatic Fringe
Pet Shop Boys also had "It's A Sin" as another big hit
Cranberries - Zombie
Piling on here. Simple MInds wasn't anywhere near a one hit wonder. Buy the compilation album and you won't be disappointed. Alive and Kicking was also a big hit and Ghost Dancing is one of my favorites by them as well. There isn't a bad song on here.
A-Ha is another that gets grouped into one hit wonder status but they had others. See below and Stay on these Roads
Doing well. Healthy and still working so I can't complain at the current moment... except maybe the panic buyers that have made it damn near impossible to find boneless chicken. Office is scrambling around to set up working at home if we need to. Our California offices already had to switch over to that. How are you and the wife doing?
Speaking of posts I found a new follow on YouTube. Guitar teacher that looks like Paul Rudd watching and reacting to the Grateful Dead, Phish, Allman Brothers, Umphrey Mcgee's, etc...
He is currently live streaming reactions on his channel
Indeed. The Chris Gaines experiment was a weird one considering everything he was putting out as Garth would turn to gold. Every songwriter in the industry wanted to get their songs in front of him. Some hate it but I enjoyed his music and even pulled out Double Live months ago after not giving it a listen for probably more than a decade. The songs still sounded fresh like they would work if released today. How was the recent show? I watched the first part of the special he had on TV. In the beginning he played a small part of a song he was working on at the time and was hooked immediately. He hasn't lost it one bit, but that was a small sample size obviously.
I wouldn't consider him the best live showman but his Double Live album still holds the record. Over 21 million copies and counting.
I wouldn't go as far as hate but one band I don't really care for?
Kiss - A couple good songs here and there but they are an overrated band in my opinion. Theatrics sold at the time.
Greatish band:
Metallica - After the Black album. What could have been if Cliff and Dave never went away. However, Dave's ousting gave us Megadeth so we have that to be thankful for. They have had some good songs since then but there is a huge drop off from the earlier work. Dave is one of the best when it comes to writing a riff.
Not surprised I guess on your stance but I still enjoy:
I am a Dave Matthews Band fan and can see where you are coming from. I too realize that after the Everyday album came out I started to drift from the band a bit. I was looking forward to hearing Dave pick up an electric (baritone in his case) and it turned out like Tim Reynolds with an electric. The two are masters with an acoustic in their hand, but put an electric in there and it goes down hill... especially Tim.
Warning - Do not listen to Tim Reynold's electric songs on his solo albums. It reaches Yoko Ono territory. Hard to believe it is even the same person.
Garth is great. Best live album of all time... though technically its a compilation of live shows which is cheating if you ask me.
Quite a few great artists weren't great back in the day live. Hendrix was a very sloppy player live