Elks' comb over
---
Cuyahoga Falls, OH (via Clayton, OH)
Member since 11 July 2015 | Blog
Favorites
SPORTS MOMENT: Emmitt Smith and T.O. battling on the Dallas star... Bucks? Every Saturday
COLLEGE FOOTBALL PLAYER: Darron Lee
NFL TEAM: Dallas Cowboys
NHL TEAM: Chicago Blackhawks
NBA TEAM: Cleveland Cavaliers
MLB TEAM: Cleveland Indians
SOCCER TEAM: Columbus Crew
Recent Activity
Can add leadership to the list. Something else I think the team is missing.
Optimistically pessimistic.
Hope to hell the team proves me wrong but there are a number of issues with the team and I find it hard to believe they can fix them during the season. We have seen issues in the past remain throughout the season. Penalties never got fixed last year and we are even worse in that department so far this season. Haskins and the WR group will have to play out of their minds to get us into the playoffs.
Can we get past Bama? I don't see it. Enjoying the season and being 7-0 but the amount of issues there are pretty daunting.
ND is going to have a fun one after their bye week.
Teams below us haven't performed much better. I would have moved ND ahead of us going out of our game but then they struggled themselves. #2 is the right spot after this weekends other games.
Tua is the front runner for now
Fuck Michigan.
That is all
But it provides me humor and football knowledge.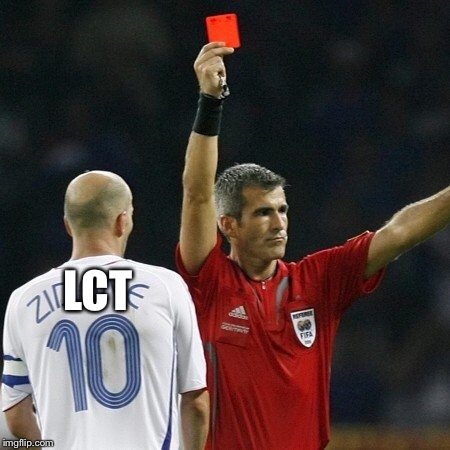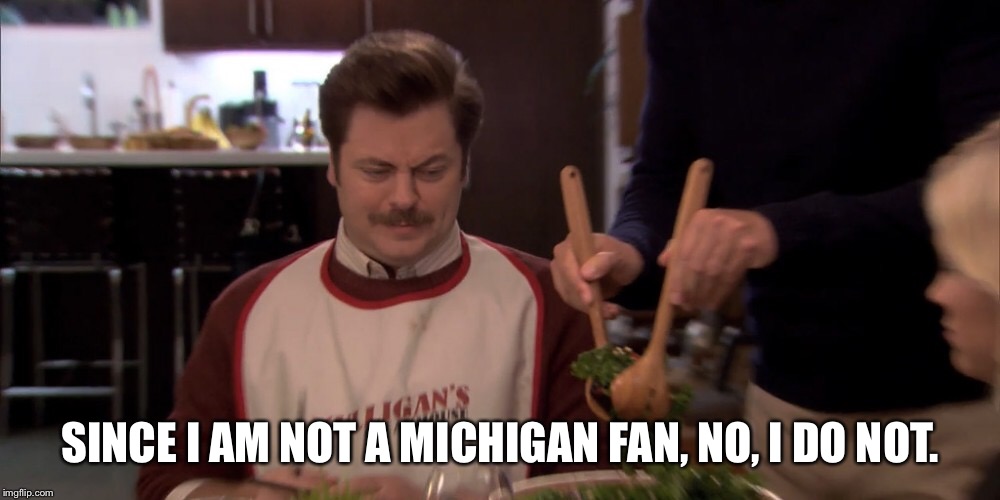 Words to live by Ron. Well said.
Yes but Vandy is an SEC team so wherever they rank amongst the rest of college football you automatically have to give them a plus 50 bump to know where they actually rank.
Still a little early to determine how good Bama is or can be at the end of the year. They will have some tougher matchups. Georgia being their most difficult but there is no telling how good Georgia even really is at this point. I believe their passing game isn't up to par.
Wow it's hard to pick just one. I guess tour all of England for the mixture of architecture, history, and landscapes. New Zealand, The Swiss Alps, and Iceland would be close seconds for the breathtaking landscapes. Australia would also be fun for the diving and a chance to do a cage dive to see a great white.
Oh so you litterally just mean a temporary pop up? Used only temporarily for a few days during a festival or something? I was read the OP a something more permanent. If these are a temporary thing then I think you are overthinking it. Get your permits needed from the city, supply some electrical and fans I guess and call it a day. Still seems like a lot of work to bring in shipping containers temporarily but if you have the access and transportation more power to you.
78 will not be contained!
So the idea is to just use a shipping container as is? Are you planning to furr out the interior at all. Provide electrical? Plumbing if needed by a tenant? The plan is to just use the existing doors as is as well? No AC can work but you are going to want to modify the containers to provide a way for air to circulate through them and situate the properly on the site. Just having doors open on one end isn't going to offer much to keep the interior space comfortably conditioned. If you aren't worried about the elements then why not just design a series of open pavilions that can have a multitude of uses for the community? Allowing them to serve several functions.
Is the local jurisdiction going to allow you to drop off unmodified shipping containers on a site in their town?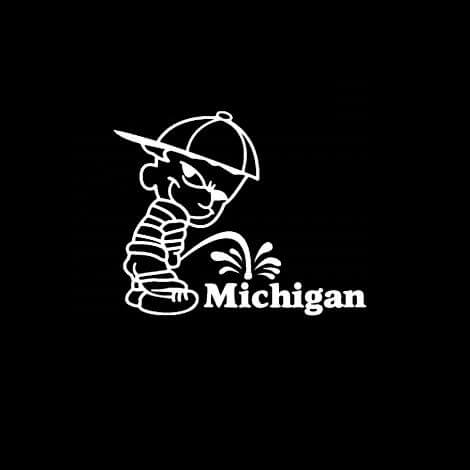 Can't beat a classic
Radiohead and The Cure most definitely. I like Stevie but if she gets in on her solo merits over some of those others right now that's a shame. Kraftwerk, Janet Jackson, and the two I already mentioned, etc.
You are going to want to modify them to provide airflow if you want to go without AC if it is hot and humid. A door on the end of a container may not generate the amount a tenant would want. Having more than one opening is going to promote air circulation. Siting is also going to play a roll. I assume these will be in the open and no trees to provide any shade. If your site has trees that you can work with then that's frees shade to use to your advantage. Painting the containers a color with a high reflectance will also help reflect some of the suns rays and the containers will absorb less heat.
I have never worked on any projects using shipping containers but look into passive design strategies as well as other shipping container projects for presedence.
Additionally, make sure you are running this by the planning department which you will have to do anyways. Get them involved early so you know what you can and can't do without wasting time.
28 months??? Who wouldn't dip with that kind of asinine number? Even if he was found guilty of an altercation.
It appears my gut was right in a sweep and the Tribe blew their window. I loved the moves they made this season on paper. It just never worked out. Kipnis should have been moved though, but the offense as a whole was too inconsistent so it didn't matter anyways. Damn shame.
I recorded this game today but decided not to wait until I watched to see the score. Smart move on my part because this game is ass my dude. Such a shame.