Elks' comb over
---
Cuyahoga Falls, OH (via Clayton, OH)
MEMBER SINCE July 11, 2015
Favorites
SPORTS MOMENT: Emmitt Smith and T.O. battling on the Dallas star... Bucks? Every Saturday
COLLEGE FOOTBALL PLAYER: Darron Lee
NFL TEAM: Dallas Cowboys
NHL TEAM: Chicago Blackhawks
NBA TEAM: Cleveland Cavaliers
MLB TEAM: Cleveland Indians
SOCCER TEAM: Columbus Crew
Recent Activity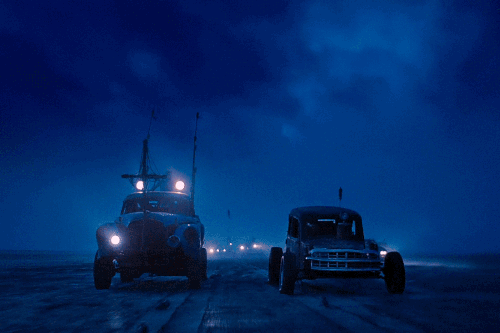 It is glamorous for a very few. A guy I knew in the military is best friends with (since their younger years) Mario Williams. He flew out all the time and hung out with him. He has all kinds of pictures and videos of what it's like on that end of the spectrum and it's nice. Practice squad or minimum contract players live a totally different lifestyle. Locality and taxes eat up alot of their earnings.
Also as far as Coda is concerned that album likely would have never been put together or released if Bonham had not passed. Zeppelin was contractually obligated to release one more record with Atlantic. The band did not want to continue without Bonham and for good reason, he is known as one of the greatest drummers of all time. To meet their contract Coda was thrown together by tracks that were in the vault from various times in their career so it isn't a cohesive album which is why it sounds like their worst album. Some of the tracks though are actually pretty good on their own, but as an album its bad.
I can't agree with any of this besides Coda being not so good. The rest of their albums are outstanding start to finish with In through the Outdoor being the weak link if you wanted to consider it one. Their sound was changing so it was time for them to end it when they did.
As far as live they were hit or miss like any band during that era where drugs were rampant. The Song Remains the Same I think was excellent personally. Jimmy looks like he was strung out on heroine but he was able to perform at a high level and didn't make a ton of mistakes. You can go back and see all kinds of live footage of bands performing under the influence and making tons of mistakes. Hendrix, Clapton, GnR, etc. Drugs were the norm and a part of the culture at the time. It ruined plenty of performances but not all. SRS is not one of them in my opinion and Zeppelin is the GOAT. You would also be surprised to hear how many popular songs were actually taken, borrowed, or inspired by another song. Many will use the same exact chord structure in front of you and you won't even notice unless you listen closely.
I interpreted his comment quite differently and found it to be funny actually.
I suppose with two wipers we could leave one up and one down to see which is preferred.
Thats a rather shitty thing to say
But then I would have nothing to chauffeur it.
That is a hole other conversation entirely.
It's really black or white.
Heated wipers? Priorities man. We don't even have heated radio buttons or a heated glove compartment handle yet.
I could ask my limo driver but then I'd have to lower the middle window and open conversation. No thanks.
Don't just shrink off into your Pittman. You're better than that.
Rather than Meyer in the situation?
It was only a matter of time
Well done I say. So nice to see 11W Springs to action on this.
Great. Just what we Snead, another transfer...
Fired him? For winning games? At least let the guy go on his own terms.
What the hell is USA Today and B/R smoking? Bama at 1?
Ryan Day really understands Fuck Michigan
I don't agree with someone's opinion of the Buckeyes being ranked below 1. Clearly we must ban free speech to solve this.
But they should have two teams in the playoffs...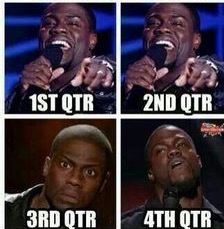 Maryland watching their new head coach last night.