Elks' comb over
---
Cuyahoga Falls, OH (via Clayton, OH)
MEMBER SINCE July 11, 2015
Favorites
SPORTS MOMENT: Emmitt Smith and T.O. battling on the Dallas star... Bucks? Every Saturday
COLLEGE FOOTBALL PLAYER: Darron Lee
NFL TEAM: Dallas Cowboys
NHL TEAM: Columbus Blue Jackets
NBA TEAM: Cleveland Cavaliers
MLB TEAM: Cleveland Indians
SOCCER TEAM: Columbus Crew
Recent Activity
Hell yeah. Congrats to Burrow!
Revolving door of assistant coaches finally caught up to Saban this year. Impressive it went so long.
Love how Saban keeps wanting to mention he's not injured
No doubt. I think he is definitely the front runner.
Weird seeing a Bama team this bad
GD had a nice live stream up the other night from The Garden
42-0 at the half. Meanwhile up north...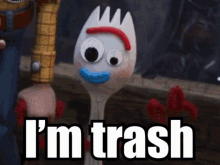 Good looking shoes too I might add.
Urban, Brady, and Matt all wearing the same shoes
I think part of the problem is people don't understand what "non-profit" means or entails.
Lol. I mean I wish, but they could be looking into more pressing matters. Stupid priorities.
Ohio State and the NCAA have other things on their plate. They can't just drop everything they are doing to look at the Chase Young incident...
Investigations take time and resources.
Nice. Thanks! Agreed, he seems like a really good kid. Hate to see him go through this and it has to be killing him to lose playing time. Long shot for Heisman just became longer.
Where is this news coming from? Glad to hear it wasn't a pay to play Situation. Wonder why he would get the loan himself though knowing it could be looked at as suspicious. Under a microscope as soon as you start getting recruited.
Certainly suspicious. Know good and well everything you do will be under scrutiny so why wouldn't you be up front and notify the university prior to taking any kind of loan to make sure it is permissable prior and avoid these situations? Ughhh...
Next man up and hope everything can clear up for CY.
Just saw in the other thread you were likely heading to a show?
Haven't seen this one. I'll check it out
Happy birthday to one of the greatest to ever pick up a guitar and find his own sound.
Today you all will know rock royalty Johnny Marr celebrates his 56th.
GB, make sure you are checking out the fad of reaction videos on YouTube. Hard to believe there are people that have never heard songs like this and it is fun to see/hear their reactions. This guy does extremely well on analyzing lyrics.
On the bright side at least this wasn't a "Pole Frustrations" thread.