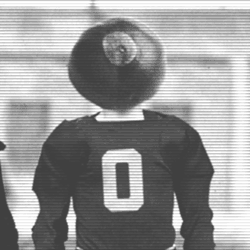 Elguapo
---
from Bloomdale
MEMBER SINCE November 10, 2019
OSU graduate from college of agriculture
Favorites
SPORTS MOMENT: 2014 national championship
COLLEGE FOOTBALL PLAYER: chris gamble
COLLEGE BASKETBALL PLAYER: Deshaun Thomas
MLB TEAM: Detroit Tigers
Recent Activity
Comment removed for violating the site's commenting policy.
Flu is deadlier to anyone under the age of 40, which is why this decision is so pathetic.
Yep my step mom won't even leave her house because of COVID, and when you try to reason with her or tell her stats she doesn't care. The anxiety and fear is absolutely real, thanks to the media that refuses to report it responsibly.
you are exactly right academics aside I don't think it'd hurt anything to join the big 12 one year and be back in the big ten next year
Idk its just sickening to me that there is 3 leagues that would let us play in a heart beat and gene smith wants to play nice with the big ten it truly is a head scratcher and what that sob warren did telling Nebraska they can play a year else where or they'd basically be kicked out of the big ten was truly pathetic. If a school thinks they have a good safe facility to play and want to play i do not understand why they are not allowed
Couldn't have said it better myself sniper when is enough enough
Ron you are exactly right we have people on this site saying well its not impossible for a young person to die from this. So why even ever play again there's always a chance
And you sir just answered why people are sick of this...its not impossible to die thats where we're at its not impossible for me to choke and die eating supper tonight but guess what I'm gonna eat
Kids die every year from heat exhaustion, they get paralyzed and seriously injured every year the kids agreed to play as well this kills .04 percent of people that get it under age 25 kevin warren is a jackass time to grow a pair take a few chances and get on with life a little bit this has gone way to far
Sorry for all the comments but I just feel like I'm taking crazy pills I just don't see any alternative if these other conferences are playing then us playing. How the hell can teams like Syracuse, pitt and bc play along with the Florida schools and we can't it makes 0 sense ohio is far from a covid hot bed same as most the big ten as less than 1% of ohioans have it
Do not forget iowa either plus arizona schools and Utah and byu pretty much will do anything to play as well
Yep and thats the sickening part with our pussy of an AD we could join a conference today for a year if gene would pull the trigger
More lies from gene the fuckin snake. How hard is it the big 12 literally said they will welcome nebraska with open arms and the sec is the same its not hard to make this happen grow a pair gene
What is their to be optimistic the worst case scenario has happened.
ya i would say costing us 2 national titles will have him go down as one an awful AD
Yep you are really fighting gene from what I've gathered the other 3 leagues would welcome about anyone to join but you really must want to play leave the big ten for a year kevin Warren isn't that dumb to penalize the school that brings in all the money
Yep will never understand his logic for that how sweet a title against notre dame would have been
Well never thought I'd see the day an athletic director cost us 2 titles but damn if gene Smith didn't do it 2012 and 2020 thanks you spineless bitch. How God damn hard is it to tell Kevin Warren to fuck himself and go to the big 12
Big 12 just announced plans to play.
Unfortunately you're right. Look at Big Ten the 3 biggest proponents of playing Ohio State, Iowa and Nebraska all red states. Take a step further the 2 PAC 12 schools fighting to keep playing are Utah and Arizona.
Lol less that 1% of ohio has the damn virus whoopity fuckin do and what 1% of that percent died and the average age was over 80 with bad health. Call a spade a spade a bunch of liberals got in a room and do what they do best picked the pussiest decision to make sorry to get political but if you can't see the truth your blind
Lol Florida clowned it up? Why don't you look at New York, New Jersey and Connecticut and compare the results. So sick of people pointing to florida bc the media said to. The results are not even close.
How has our reaction been worse than the rest of the world? We test more than any country combined and the states got everything they requested. What more could the federal government have done. I'd be blaming the state governments of New York and New Jersey if you're going to point the finger.
What a fucking joke. Praying sec, big 12 and acc hang in there
They would be much more likely to contract virus and fall ill if they do not play. Getting tested twice weekly and having medical staff on hand is much more safe than 18-22 year olds going about their business away from the football team. The risk to 18-22 year olds dying of the virus is already minuscule, are they gonna sue the weatherman if a player dies from getting struck by lightning.