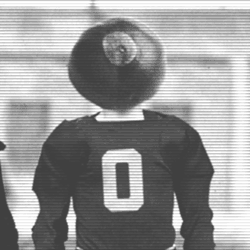 Elfkrieg
---
MEMBER SINCE January 15, 2016
Recent Activity
WrestleStat has Shakur Rasheed beating Kollin Moore by one point... which I find very hard to believe
I question some of the rankings:
- Murin might be top 10
- Warner might be top 10
- Cassioppi might be top 5
Depends on who is doing the ranking..
Do you have any other clues, Kurt..?
I am not familiar with the animated info-graphic.
Great showing at Walsh Ironman..
https://www.trackwrestling.com/predefinedtournaments/Bracket.jsp?TIM=1576885410341&twSessionId=dqyzplugik&groupId=1470014132&bracketWidth=1000&bracketHeight=1300&bracketFontSize=10&includePages=2&templateId=

p.s. also, this may be worth a listen..
Seven Minutes with Tom Ryan: https://www.trackwrestling.com/tw/PortalPlayer.jsp?videoId=1871642132
I don't care what anybody else says,. you're okay by me, Andy (but please don't let it go to your head)
Virginia Tech should be fun!
Bonus points and a couple of toss-up matches could determine the winner.
Go Bucks & Thanks Andy
..sorry for that, I was short on time and < 100% focused..

Mark Palmer is a writer for Intermat. He has been recognized for the Amateur Wrestling News Bob Dellinger Award (2011).
Craig Sesker also writes for Intermat. He has written extensively on and been involved with wrestling for many years as well.
..some might say that Buvaisar Saitiev is the Usain Bolt of wrestling (or that Usain Bolt is the Buvaisar Saitiev of sprinting -- but I digress).
Brandon Slay did beat Saitiev at one point (https://www.theplayerstribune.com/en-us/articles/brandon-slay-usa-wrestling-olympics-rio).

Kyle is doing well, but he still has work to do.. it was a relatively close win.
It would be ironic if Kyle were barred from the U.S. for 'giving the business' to the Iranian wrestler :)
you're welcome..
I just can't get enough watching from 1:26:53 onwards!:
https://youtu.be/XQyjl8uUyU0?t=5213
and here is the link for the next session:
https://www.youtube.com/watch?v=XQyjl8uUyU0
- Data analysis is not a silver bullet by itself. However, if applied correctly it can produce results. The litmus test is to see how programs (a) compare to themselves post-analytics and (b) compare to other programs.
- Applying something willy-nilly is not recommended.. remember there is a difference between "measures of performance" (which are usually well-defined and measurable) and "measures of effectiveness" (which may be more subjective). A whole approach is needed to bring together entire systems.
- Additionally there are many variables at work, for example: play calling, mental preparation, game day fitness, etc.

"...Of course, the whole problem is that military systems aren't just one vehicle. We don't have just one tank fighting itself. There's lots of vehicles involved, lots of men involved trying to work together as a team..." - Mike Muuss, 50 Years of Army Computing: From ENIAC to MSRC
(...located in Kyrgyzstan, correct?)
(the transit center that was closed some years ago..?)
[Disclaimer: I was ingorant to the fact that 2018 is seen as a bigger win than 2015.]
For additional perspective, look at the coverage by my hometown newspaper which straddles the line between fanbases:
https://www.toledoblade.com/sports/college/2018/11/24/record-setting-day-propels-ohio-state-to-7th-straight-win-vs-michigan/stories/20181124108
versus
https://www.toledoblade.com/sports/ohio-state/2015/11/28/OSU-leads-Michigan-7-0-at-end-of-the-1st/stories/20151128147
Thanks! There definitely are a lot of variables that determine if someone is able to achieve AA, especially in a rugged sport like wrestling.

I forgot how long ago and where, but I remember reading an article that looked at
(a) performance at the collegiate level
compared to
(b) how highly recruited wrestlers were coming out of high school

Most likely it included the example of Jordan Burroughs (who was ranked #52 coming out of high school).
The bottom line was that ranked wrestlers coming out of high school do not always transition as expected.
Some fade, while other lower ranked wrestlers rise up 'out of nowhere'.
It would be interesting to conduct some analysis on how good of a predictor overall high school ranking is to future success at the collegiate level, and whether or not this is changing over the years.