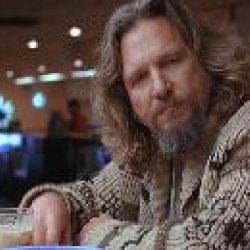 el duderino
---
Hilliard, Ohio (via Bexley, Ohio)
MEMBER SINCE October 07, 2012
Favorites
SPORTS MOMENT: Braxton Miller to Devin Smith versus Wisconsin, 2011. Or "Holy Buckeye." Both still give me the chills when I think about them.
COLLEGE FOOTBALL PLAYER: Troy Smith
COLLEGE BASKETBALL PLAYER: Ron Lewis
NFL TEAM: The Browns
NHL TEAM: The Blue Jackets
NBA TEAM: The Cavs
MLB TEAM: The Indians
SOCCER TEAM: The Crew
Recent Activity
I heard it was because Nova tipped off the NCAA about Chase Young...
I logged in to make this same observation.
I'm thinking they had the title for article canned for a loss and forgot to change it?
Did they leave the abandoned pool in the basement of Pomerene? Asking for a friend...
For me, the biggest remaining question is, what did Urban know, and when?
I remember discussing your taking over of the Skull Sessions with my brother (a fellow 11w lurker), and we both expressed dismay, as we were unconvinced of your abilities at that time.
On an unrelated note, at 2 AM, after the 2014 Virginia Tech massacre, while drunkenly mangling a Cheesy Gordita Crunch (smothered in fire sauce, obviously) (side note— that is the pinnacle of drunk food. Change my mind), I also angrily declared that our season was over.
So I've been wrong at least twice in my life. Or more, if you ask my lovely wife.
It's been real, DJ. My morning poop break at work won't be same without your Skull Session.
Most importantly, in your honest opinion, would the Buckeyes have won the 2012 National Championship if they had not been banned from the post-season?
Best of luck as you follow the immortal footsteps of Larbon Jim and take your talents to South Beach—err, Southern Darke County.
I'll drink a White Russian in your honor this evening!
Conflict Resolution has to be on the list, too. The litany of Jim's pranks on Dwight is priceless.
Pertinent question: how did you know DJ was going to be stopping writing the Skull Session if you haven't been reading the Skull Session?
Makes you think...
Never heard of the place, but only having gotten permission to sell the good stuff a month ago may explain that.
I will have to check out this newcomer. For scientific purposes only, of course— I must be an informed participant in this debate!
Logged in for the first time in months to debate the most important of this off season:
And so dies the best margarita in the campus area.
That is impossible. Even if Cazuela's moved from their iconic #og spot at Northwood and High, their frozen tequila conconctions are still the finest in the campus area. If you dont agree, you're just wrong.
The most important question, to my mind, is do the Vols players get to keep their Life Championship trophies in the event of a mid-season coaching change?
If not, does anyone know what the exchange of Life Championship trophies to tattoos is?
Well, apparently, he's had four years of assistant coaching experience under Thad.

If true, I'd say that puts him in the same boat as Jent!
Why are people so high on this guy again?
What's Norman Gale up to these days? I hear he did some good things with that Chitwood kid.
Made one to... what??
The suspense is killing me!
Nor does it equal 33.33.
There was just too much wrong with the OP's question, I didn't even think that the relevant mathematics (which clearly show that how one displays 1/3 does not affect the principles of addition) would be worth explaining.
Do you know the Muffin Man?
I think we can safely assume that the answer to the second question is Not Your Father's Root Beer.
That being said, they are pretty high in ABV, so I would guess his limit would be 2.