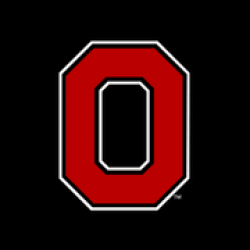 EJRosencrans
---
SC
MEMBER SINCE August 30, 2014
Favorites
COLLEGE BASKETBALL PLAYER: Aaron Craft
NFL TEAM: Carolina Panthers
Recent Activity
Tight ends having a nice 3rd quarter.
Awesome play, Pope.
Touchdowns are fun. Go Bucks!
I just got home and turned on the game. I'm in shock. Go Bucks!
Makes me sad to see a bench shot and no Joey Lane
Got to make smarter passes. Some thoughts are good just not the execution.
FT made!!!!
That would make me feel better than my current thought that they just can't make FTs
Of course not
And 1. But do we get it?
Nice 3!
So quiet in there.
Next
I know it sounds stupid when we're up by so much, but those last couple of drives made me mad.
Bummer. Great job by Chug.
Enough with the stupid penalties. Play smart guys
Harrison!
Beautiful run by JK. Go Bucks!
I never get tired of buckeye touchdowns!
That's enough penalties, guys. Thanks
Nice drive, defense. Go Bucks!
Nice drive, offense. Go Bucks!
Excited for basketball! Thanks for bingo, IP.
Focus
Maybe this week's cold snap in upstate SC will help prep them! Enjoy the game!