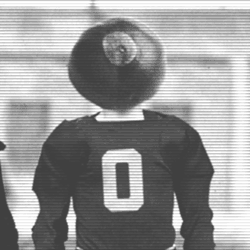 edro
---
Member since 14 November 2010 | Blog
Recent Activity
We need lines. Never going to do anything with how bad the lines are doing.
Wtf is that?? Just quit why don't you??
Get rid of the fucking ball. He's right there
At least we threw it down field
Offense needs to wake the fuck up
Guess only penalties on osu when ichigan is losing
Holding on kick return not called
this offense is trash. 0 points.
3 fucking runs?!?! Easy to figure this offense out
Getting killed on field position
Relying on defense again? Game over if we keep doing this
I think our D needs to get to McGloin. Can't let him sit in the pocket and pass all day nor we will get smoked. Get him to run and I think we will have a chance. Hope Miller can throw well. I believe we will need nice passing to get some yards. PSU secondary isn't the greatest.