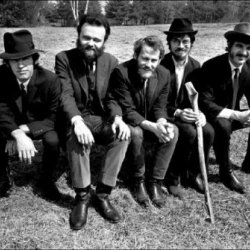 EBBuck03
---
Cincinnati, OH
MEMBER SINCE April 27, 2019
Favorites
NFL TEAM: Cincinnati Bengals
MLB TEAM: Cincinnati Reds
Recent Activity
Clemson isn't getting Stellato
She's good, but she does think everyone is going to Clemson.
Sorry, but I trust Bill Greene much more than Hickley when it comes to Florida recruits and BG doubled down on Stellato recently.
She also had Clemson beating Fleming this time last year. I'll take Hartline over some new WR coach as well.
Hearing LSU is the biggest threat for him.
He has been for a little while...
Got it thanks. Obviously Henderson is a new name to everyone after Wiltfong's article, but us getting an unofficial for the Spring Game and Henderson already using OVs in April for OU and Texas (likely) and TTUN already set for June puts us in a position to maybe get the last shot. If I'm honest though, OU worries me with Demarco Murray being there.
No sure if this is one of the big reasons you were referring to, but I've read Clemson tried to recruit him as a DB and then ATH and he wasn't having it because he wants to be a RB. It also appears Shipley is their top target, not Henderson. Wiltfong said that he is top of the board for us at RB, so it wouldn't surprise me if we hold off on Pryor until Henderson visits but I could be wrong.
Henderson & Pryor the preferred duo?
I'm honestly not sure this is that great of a RB class. It seems like we'll land Pryor in April and then Alford will have a while to chase Edwards and figure out the #2 spot.
Christman will be fine he's probably just going to be the rawest OL recruit in our class. However, this is shaping up to be the best OL class that I can remember. Latham will be a 5* when it's all said and done. Givler GUSHES over that kid...says his potential is limitless.
That's pretty much how I feel. I just feel like he's caught up in the UF stuff right now because it's the only thing he's seen since being at IMG. He'll get back to Columbus in a few weeks and LJ will reminder him why they were/are the leader.
AE,
I might have missed it, but can you give us a little background on your Adeleye CB pick? Are you still confident in that pick with all the recent Gators hype and twitter love?
They're usually in the afternoon because Barton and the other national guys are on pacific time.
I think we'll get a big surge as well. Florida is definitely a threat but it's also fresh on him mind. Remember how much he was pumping LSU after they won it all? Yet OSU has quietly been the or one of the leaders the entire time.
Apparently every coach on the UF staff texts him every day. We just need him back on campus.
Florida mod also heading he likes where things are trending with Adeleye and could see him in their class. This March visit for the Bucks is going to be crucial.
https://247sports.com/college/florida/board/14/Contents/early-look-at-ufs-march-junior-day--143963917/
A mod on the UF site mentioned that he asked Barton for clarification and Barton said 2/19. If it were today they would have been released by now.
They're releasing the updates tomorrow, 2/19.
Yep. Givler talked about Grimes the other day....said he's good but he's definitely not Okudah level good. Also said we were never in the driver's seat for Grimes but there's still time as this kid's recruitment will have a lot of ups and down. Translation = he's the type of kid that do you don't put stock into February crystal balls. I have 100% confidence in what Coombs will get us this year.
The Gators are going to make OSU sweat it out for Adeleye. Even Bank thinks they're a very, very close #2 behind us.
Clearly Skyline was going to be the choice because his tweet said "It's TIME"....
Actually, we probably will.
Givler just put in a FutureCast for OSU today.
UGA can enjoy their lead for now...
The Wilcoxson kid? I see him and Adeleye saying that they're a package deal which makes it interesting you say that as Givler said Tunmise is a game player too...