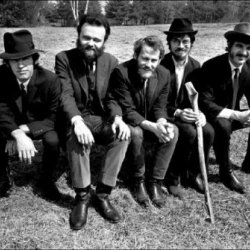 EBBuck03
---
Cincinnati, OH
MEMBER SINCE April 27, 2019
Favorites
NFL TEAM: Cincinnati Bengals
MLB TEAM: Cincinnati Reds
Recent Activity
Just named the #19 overall player by 2021 ESPN 300
But then again they are lame.
Borderline 5* 2022 DT Tywone Malone added to visit list. This is one of LJ's top DT targets according to Birm. BIG time addition...
https://247sports.com/college/ohio-state/Article/Ohio-State-Buckeyes-elite-2021-college-football-recruiting-138929070/
Gibbs hasn't even scheduled an OSU OV and has a Bama OV scheduled for the weekend before signing day...and a few family members are big Bama fans. I think that should tell you all you need to know...
Ive read only one member of the staff is really sold on Miyan and is pushing hard. It seems with our time crunch at this point versus what's available/realistic we're going to fish for the easy fish (Miyan) this year and go all in on 2021...
Both teams have to agree with it for the Big Ten to do a night game in November. I think it has a lot to do with the weather and it being so cold at night vs. the temperature in the south and west coast.
I'd say that's a good sign for OSU if you're reading the tea leaves.
Tunmise Adeleye no longer committing in January...
"Originally, I was set to commit on January 8," Adeleye said. "Looking at it, I might move my commitment back a month or so in order to visit all the schools that are in that top 5, and make trips to Penn State and Illinois."
https://n.rivals.com/news/illinois-football-offers-rivals100-de-tunmise-adeleye
Donovan Jackson is childhood buddies with Tunmise Adeleye. They used to play peewee together. Something to watch moving forward...
Adeleye seemed upset he couldn't make it. Maybe that's a good sign...
His comment about the game Times is spot on. Fox doing all these big games at noon makes it hard on recruits to visit if they play the night before...
Real bummer.
2020 OL Trey Leroux (committed - official visit)
2020 DB Lejond Cavazos (committed - official visit)
2020 OL Jakob James (committed - official visit)
2020 TE Joe Royer (committed)
2020 DB Clark Phillips (committed)
2020 DB Ryan Watts (committed)
2020 DL Ty Hamilton (committed)
2020 DL Jacolbe Cowan (committed)
2020 WR Mookie Cooper (committed)
2020 OL Paris Johnson (committed)
2020 OL Grant Toutant (committed)
2020 RB Miyan Williams
2020 ATH Qian Magwood
2021 DE Jack Sawyer (committed)
2021 OL Ben Christman (committed)
2021 RB Evan Pryor
2021 OL J.C. Latham
2021 OL Donovan Jackson
2021 OL Jager Burton
2021 OL Trey Zuhn
2021 DE Tunmise Adeleye
2021 DE Aaron Armitage
2021 DE Jason Onye
2021 DT Michael Hall Jr.
2021 DT Marcus Bradley
2021 LB/S Bryce Steele
2021 OL/DL Rocco Spindler
2021 TE Christian Burkhalter
2022 LB Gabe Powers
2022 OL Tegra Tshabola
2022 ATH Keon Sabb
Looks like Shipley visited Clemson this past weekend. His second trip there. I can't stand Dabo. Can we please wax this dingle berries in the playoffs?
That is all.
Shipley was at Clemson again over the weekend. His second trip there this season. Anna Hickley on Clemson site "thinks" they might be the team to beat...but then again she thinks they'll land everyone.
Yea I read that too but am honestly not sure what it means. You could interpret that a few different ways.
Yep Fox doing all these noon games definitely make it harder for recruits to make visits during their season. It's never a probably for the 3:30 SEC games...
Birm now saying Tunmise Adeleye is "iffy" if he'll be able to come for the PSU game since he now has a playoff game on Friday night.
Definitely not the news you want to hear with his Jan 8th commitment looming.
Am I missing something? When did Collin eliminate OSU?
I remember that and it makes sense. We have a lot of WRs in that mold right now. Egbuka is the prize IMO. Hartline will be able to solely focus on him in 2021 which is great.
It seemed like every recruit and their brother was saying they were going to come for the PSU. I'm honestly surprised this recruit list is as small as it is.
Not having Collins and Grimes make it sucks, but I still think we've in a great spot. Locking up Adeleye is a big priority.
Right, I'm just saying top guy doesn't necessarily mean top target. Edwards is the top target at RB and much more realistic than Wheaton even though he's an overall better prospect. You have to think the Robinson think made them rethink how the allocate RB resources in 2021. It might make more sense to go all in on guys where distance won't be a huge issue.
Because they're a hot name right now. That can all change this year... I think we have a better than good shot at Grimes. Remember he's cousins with Teraja Mitchell.
Givler said a week or two ago that Edwards is THE top RB target for the staff in 2021. Shipley has jumped up there as well after he had such a great visit with the staff.
Yes he is. Long way to go with this one. I wouldn't put too much stock in that pick. Edwards still has a very good relationship with Alford.
Baylor is going to beat Texas.
Not to be a pessimist, but it also gives Bama and UGA more time to figure out their RB class...and that's our biggest setback here.