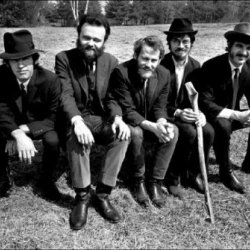 EBBuck03
---
Cincinnati, OH
MEMBER SINCE April 27, 2019
Favorites
NFL TEAM: Cincinnati Bengals
MLB TEAM: Cincinnati Reds
Recent Activity
Ahh gotcha. Totally agree.
What do you mean by movement?
We just need to get him back on campus.
Tim Watts on Bama's site said he heard a rumor that Tunmise might possibly reopen his recruitment. Heard anything like that?
First time I've heard Huffman publicly say OU is a bigger factor that UW, especially to UW fans. I still like OSU though, and Huff said he's not moving his CB off the Buckeyes.
I think OU will benefit from an OV but he's still never been there. Getting his dad to Columbus should make us hard to beat...what they'd gain we could make up.
Huffman just said on UW's page that OU is a "very, very real factor" for Egbuka
It's like people think Emeka doesn't already know Williams has been OU found for a while. Saturday's announcement will create such a tide wave of shock for him that he'll immediately favor OU without ever stepping foot on their campus.
Should help with Malone...
Didn't you have one in for Malone to OSU as well, or was that Bill Greene?
Not at all, but I'd be "upset" (more like "seriously?") if they dropped him because he's "heavy legged". The kid's a baller.
Yet Wiltfong said on the BM5 today that he's not sure that he'll bump into the Top 50 at 247 (he's at #52 now) because he's a pocket passer and is limited in mobility. Did I miss something about pocket passers being obsolete in football?
If that's true that means he'll stay the same or drop in this months update. Although Barton seems to like him.
McCord played one of the toughest schedules in the country last year, so I definitely disagree William's saw tougher competition.
Wiltfong said McCord "might" be in his Top 5 performers. He and Biggins say McCord did well "but" he's not as mobile..."but" he's heavy legged.
I always laugh when someone who posts on a recruiting site says ranking and ratings are meaningless. Of course they aren't.
Guys a lot more knowledgeable than us put together these rankings. Even Bill Greene used to say college coaches would call him asking about players he's seen at camps. Hell, even Urban would say if recruiting ranking are a contest then OSU wants to win.
Final Standings:

1. Brock Vandagriff
2. Carlos Del Rio
3. Grayson James
4. Kyron Drones
5. Behren Morton
6. JJ McCarthy
7. Kyle McCord
8. Drake Maye
9. Maddox Kopp
10. Miller Moss
McCarthy with a 2:50. Beats McCord by 3 seconds.
McCord with a score of 2:53 for today's event. I believe that's Top 5 so far.
Yep. This last session is basically an obstacle course that favors dual threat QBs IMO.
Givler even said on Buckeye Scoop that weather cut everything sort on Day 1 and not really everyone got to throw. That backs up why Trent Dilfer said he didn't get to see Kyle McCord on Day 1. So Williams at #1 on Day 1 only half-counts in my eyes.
I'm terrible at posting twitter but Elite 11 just posted the rankings going into today's final day of workouts.....and.....drum roll....they still have Caleb Williams at #1. Lol!
2. Ty Thompson
3. Kyle McCord
247 also did a summary article giving Ty Thompson the Alpha Dog even though he visit 3rd last night. Pretty hilarious. It's like Biggins and Wiltfong slipped the Elite 11 tanker $100 to keep Williams at the top so their man crush can continue without a hitch.
If tonight's session was Pro Day workout, what is tomorrow Day 3?
I know it's already been posted on this thread, but I really can't stop reading these delusional sources from UW. It's just gold. They claim that a "big time source" told them they're getting Emeka and Troy Franklin and with "a little bit of work" they'll get JT too.
Just classic.
https://247sports.com/college/washington/board/102668/Contents/recruiting-blog-629--148648719/
You're right, star ranking are fun. I personally would like OSU to break the record for class points and total 5* but I guess that's just me. Not much else to do right now...
We'll see how he performs tonight.
Apparently Trent Dilfer really didn't get a chance to see McCord perform at Day 1 of Elite 11. How is that possible? Everybody too worried about every single move Caleb Williams makes?
I worry that since this will be the only really camp of 2020 that WAY too much emphasis will be put on the performance these kids display in these three days, and less about their game film.
https://247sports.com/Article/Elite-11-Finals-day-one-top-performers-Caleb-Williams-Kyron-Drones-Brock-Vandagriff-Kaidon-Salter-148678242/