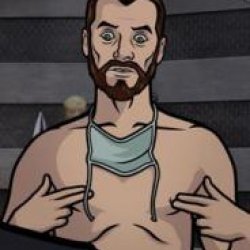 EazyElmo
---
Member since 18 November 2012 | Blog
Favorites
SPORTS MOMENT: Rushing the field after the '98 victory over the Wolverines and ripping the grass up to take home. It did last 3 years until it died
COLLEGE FOOTBALL PLAYER: Eddie George
COLLEGE BASKETBALL PLAYER: Jimmy Jackson
NFL TEAM: Bengals and Eagles
NHL TEAM: CBJ
NBA TEAM: Any with a Buckeye on it
MLB TEAM: Reds
SOCCER TEAM: Crew i guess
Recent Activity
If he has a Jae'sean Tate type attitude with a better shot, he will be
Agreed, I would have been lost trying to find this court. I'm so excited for some basketball. Will there be an open gym or an exhibition game before one of the football games this year? I remember something like that happened a couple years ago. Or maybe a decade ago, my brain is still trying to wrap around that this is Thad's 12th year here
With the way Lyle is shooting and with what Thad has seen in practice, maybe he thinks Lyle is special and gone after this season the same way he knew D'angelo Russell was a one and done. That's the only way I think he is still going after Kobi Simmons so hard without a scholly technically open. I love me some Buckeye Basketball
Many people have been saying by the end of the year Frazier will be gone, Cueto will be gone and even Mike Leek and Chapman. Those are the best pieces to trade for any kind of quality return. How in the world do you give Homer 100 million when you know Cueto will want the same?? It's a tough time to be a Reds fan that's for sure.
I've always thought Bellisari would have been an All American at safety if he stayed on defense. The guy was a missile on special teams. I was at the Michigan game and it seemed like he made every tackle on every punt and/or kickoff
Hopefully, as long as Boals is at tOSU, Trent will be a Buckeye.
It's always good to hear recruits talk about Ohio State. Especially when they haven't even visited yet. Lock down the state...of Texas
The best part about BamaReed's vid was the music in the background. It just made the video for me. It reminded me of Titanic and young love lost and I'm sorry its funnier in my head but I can't put it into words
Buckeye Basketball is my life!!
I've been wanting Tyus since he was compared to Kyrie. As of now my hope is 3 players and any combination of Simmons/Battle for the PG, King /Blackwell for the wing player and Funderburk/Ward for the big. Now I don't know much about young Mr. Bracey but if Marta and Co. accept his commitment then I'm all for him. He's a relatively unknown but we are talking about 2016 recruits. Plenty of time to see him play and develop
I agree with you on KBD. He reminds me of a better rebounding version of Laquinton. Just good at everything on the offensive end. Maybe a taller Deshaun Thomas is a better comparison. He should definitely push Loving for minutes at the 4
That's all I've been asking about every big that's been recruited recently "How are their hands?" How many times have we seen a guard penetrate and dump it to a big man for an easy bucket only to see the big fumble with the pass, take a unnecessary dribble and get stripped. With DAR, Harris, and Mitchell coming in we will see even more passes inside so I hope Thompson's, Gidden's and Bell's hands are ready
Screw Morgan Freeman, Paul Keels is the man I want to narrate my life. GO BUCKS!!!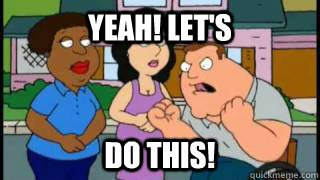 Choo, Choo!!! Keep that train rolling, Urban. Congrats Dre'mont
I was about to say the same thing. That was the shortest highlight video and the first highlight video for a big man with no dunks that I've ever seen. But fundamentals will take you far in the NBA, just ask Tim Duncan. Who would be the better big man for the Buckeyes though, Teske or Funderburk? Also it is so hard not putting an E on the end of Funderburk's name
With 2016 being a small class (transfers and early draft entries aside) Thad can only take maybe 3 players. You know that his offers have been evaluated by the staff and are deemed home runs. Hopefully these kids pick the Buckeyes. My dream class for 2016 would be VJ King, Tyus Battle and Funderburk. But In Thad I trust
Would Thad take Brown's commitment if it eliminates any chance of VJ King the following year??
I can't wait for basketball season this year. Year One AAC (After Aaron Craft) We don't know what we're going to get other than Scott, Sam, and Amir (hopefully improvements across the board)Brand new team. I'm so excited
Was is meant figuratively?
It usually takes people much longer to figure out I'm an asshole, but you are above the curve, sir. Nowadays I always rely on Birm or Mike Young etc to inform me what a recruit is tweeting. And sometimes they retweet recruits asking for followers. I definitely believe its asshole-ish to bad mouth a recruit or an opposing school vying for said recruit.
Plus "I don't know what to do with my hands"