EastOHBuckeye
---
MEMBER SINCE November 20, 2014
Favorites
COLLEGE FOOTBALL PLAYER: Chris Spielman
COLLEGE BASKETBALL PLAYER: Mark Titus
NFL TEAM: Cincinnati Bengals
NHL TEAM: Columbus Blue Jackets
Recent Activity
"the loss of playmakers" Makes you think...
Yup. It's just south of Steubenville.
Freedom of speech means you can say what you like without fear of retribution from the government. As a private citizen or employer, I can absolutely fire someone for what they say.
There is no reason why OSU can't breeze to 20 wins every year...
And they have, literally, every single year of Thad's career, except for this one.
with the talent they attract...
Like the 41st ranked class they attracted last year?
and the schedule they play.
In one of the better overall basketball conferences year to year?
Ohio State basketball overachieved for many of Matta's years. Now they are underachieving a bit.
Comparing Ohio State basketball to Ohio State football is unrealistic. Ohio State basketball is not now, never was, nor ever will be Ohio State football. It's foolish to think otherwise.
All aboard the hockey fandom bandwagon. My recommendation to you (that I think I have given here to someone else at some point or another) is go see a game live. Tell the person sitting next to you it's your first game and that you're new to hockey. The vast majority of other fans will spend the game helping you understand it. We're odd like that.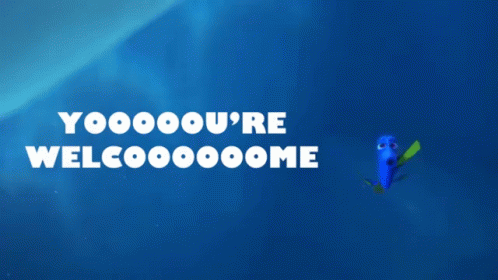 I take it he had been an issue before. At first, I thought I was just not getting the tone of his comments, cause, you know, hard to assign tone in a forum, and trying to be as polite as possible in return. Then, all the sudden it was on. Not sure I've ever seen anyone melt down quite like that on 11W before.
I never knew my stupidity was so useful. For what it's worth, I'm willing to make misinformed statements on a regular basis for the greater good...
...quickly replaced by the donkey in a sombrero.
Because i can do whatever i want here, [that's where you're wrong]
Hah! This might be my favorite mod edit ever.
Wow.
Hrm, turns out he was. See verbal diarrhea above...
Cool. So he was called up as an emergency (the link I posted) then send down immediately and called back up right away. I was mistaken. Thanks for the clarification.
As a side note, you really are a gigantic asshole, aren't you?
Has he been sent down and called back up since Feb. 8th? I might have missed it, but I don't remember that happening.
First off, chill out.
Second off, his call up around Valentine's Day was an emergency call up, per nhl.com. Emergency call ups can last as long as there are not 12 other forwards available / not on IR, and can span across multiple people's injuries. He's been on emergency call up ever since, to the best of my knowledge. I you have sources that say different, I encourage you to share them.
He is on emergency recall, per CapFriendly.
After thinking about it, that the roster size should be a problem anymore (we're after the trade deadline, so roster size doesn't matter), but since he's emergency recalled, I think he does have to "go back to Cleveland" and then get a proper recall as one of our 4 allowed after the deadline.
It's going to be interesting what the Jackets do with Bjorkstrand. He's up as an emergency recall, so as soon as they have 12 healthy forwards again, he has to, at least on paper, be sent back to Cleveland, if just one of Sedlak and Calvert come off IR, and (crosses fingers) no one else gets placed in IR, he could be recalled immediately. Should the other get healthy, they would be at 24, and have a decision to make.
My point is that it's not exactly reasonable to try to compare the resumes of basketball coaches who's first day on the job are separated by almost five decades. The game's changed. Sure, more teams are allowed in now, but more teams are playing now. I mean, I think there were like 9 conferences then that participated in the NCAA. There's like 27 now.
Yes, but "getting to a title game" in those days only required winning three games in the tournament. Don't forget that Taylor only made it to the tournament 5 times in 18 years. Thad has made it 9 times in 13 years, one of which he wasn't eligible.
It's not unreasonable to think that the Jackets can chase down Washington for the top spot, though. Six points back, with one game in hand, and a total of 22 games remaining...
Two of those games are against Washington. Jackets are 2-1 against the Caps so far this year, so it's possible they get wins in both of the remaining two games. That gains them 4 points right there. So, just be 4 points better in their other 20 games. (3 points and a tie might be enough, but would mean the Jackets would also have to chase down Washington's ROW to win the tie breaker, as well, which is also possible, just depends on where the wins come.)
Two extra wins over 20 games. That's possible, but winning those two games against the Caps would be crucial. If not, bring on the Penguins. Would be nice if the Jackets were the ones to bounce the defending Cup winner from the playoffs.
If you were alive in 2004, then this statement is false.
If you were alive in 1998, then it's false twice.
If you were alive in 1994, then it's false at least six times.
The problem is, I don't think Coach Cal comes to Ohio State for 10 large. He makes up to 8 million already, just from the school, and I'm sure he can make more from marketing at Kentucky than Ohio State.
He ain't moving to Ohio State for the essentially the same money he's making at Kentucky.
It took a top 10 contract to get Thad Matta here. Matta is a great coach, but he's not in the top 25 of college coaches right now, and he's possibly not top 50.
If it took a top 10 contract to attract a maybe top 50 coach, what do you think it will take to attract one of the best 10 coaches?
I'm not trying to be an ass here. No school is consistently good in both Football and Men's Basketball. You're asking for something that doesn't exist. Would you trade positions with Wisconsin in both sports? Florida? Baylor, Louisville, Florida State?