Earle
Moderator
---
Currently residing in The Heart of it All
MEMBER SINCE February 03, 2012
Favorites
SPORTS MOMENT: http://buckeyefansonly.com/images10/natchamposulastplay.gif
COLLEGE FOOTBALL PLAYER: Chris Spielman
COLLEGE BASKETBALL PLAYER: Jim Jackson
NFL TEAM: Cleveland Browns
NBA TEAM: Cleveland Cavaliers
MLB TEAM: Cleveland Indians
SOCCER TEAM: Seriously?
Recent Activity
Selling. They haven't played anyone yet.
I guess this was Michigan's year for getting blown out by Wisconsin.
I predict that there will not be one this week.
I'll take that without the tomato juice, please.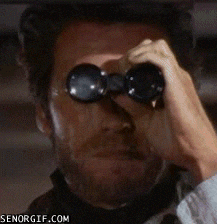 Looks good!
Fair enough, but I don't mind celebrating a Michigan Man being an idiot. If Taco keeps his mouth shut and works hard, he's still a Cowboy making $1 million + this year.
As far as UM guys in the league, I don't harbor any ill will toward them (well, not most of them). I rooted for Braylon in Cleveland, even though he predictably let me down repeatedly. Leroy Hoard was one of my favorite Browns of that era. Steve Everitt, too. Aaron Shea. All good guys who were a credit to their university.
Plus (and perhaps more importantly), I'm a sucker for wordplay, and I just fold like a fresh tortilla when a pun opportunity presents itself.
Sucks for him, to be sure, but Taco bought his own ticket out of town. Sure, he has underperformed, but teams don't cut loose 1st rounders after 2 years just for underperforming. Word is that he did not show effort, asked for a trade in the offseason, and demanded to be "freed" on social media recently. Pretty much hit the trifecta for a trip to the waiver wire.
That's not an entirely unfair take. The last two recruiting guys were not well connected and didn't last long. I don't think Lind was very well liked by anyone except maybe his dogs. Maybe.
Wednesday is when Tacos get shitcanned. It's just the natural order of things.
Sometimes it takes Braylon a little while to catch on...
That General Studies education, you know.
A safety school is the school you apply to as a fallback, just in case you don't get into the school you really want to attend.
Walt is getting out the knives with his poster making this season.
I actually think of him as a not nearly as good gifmaker as Barfolomew.
Not to put too much on the kid, but he reminds me more of Eddie than Byars. More upright running style.
Wait, what if we just use a picture of a Reuben sandwich? Would that work?
I don't give a damn for the whole line on Michigan.