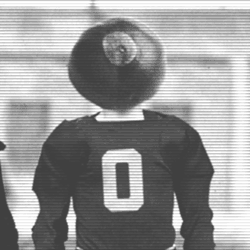 Earl_Bruce_Era
---
MEMBER SINCE June 29, 2016
Recent Activity
Took care of business. Well done Bucks.
Outdoor venues in February? It will be interesting to see the level of live attendance - particularly NY and DC
"the Buckeyes are rarely in third-and-long situations, averaging just 6.9 yards-to-go on third-down against the Spartans."
That seems internally inconsistent - nearly 7 yards to gain is third-and-long on average, not rarely, right?
I was at that game - cold and rainy. overall crappy day.
1. Our sample size with Haskins was similarly limited.
2. Fair point. A turnaround will be credited to coaching and scheme
3. Irrelevant. Plus one of those game (TCU) resulted in outstanding adjustments at half time against we lost Bosa
4. Fair point
5. I'm not buying they have two excellent qbs. Aside from JT's tenure, name me a time our second string qb had to play anything but mop up against TTUN
6. you say dicey, I say challenging
7. Guarantee you that Ryan Day will not overlook Sparty
It is a strategic issue. Why would Day anoint Fields the starter so early?
Their Red Zone stat is impressive until you see they have been in it only 5 times in 3 games. Bucks have 16 RZ trips this season.
"sweating like a pimp in church between plays" - priceless
Key factual distinction is that the Colorado woman was not the spouse of the asst coach in that case. Court held CU did not owe her a legal duty because she was not affiliated with the school. Query whether spousal status created the requisite affiliation.
Would like to see a break out of what I consider "dumb" penalties (illegal procedure/illegal formation/false start; delay of game; kick off out of bounds). Also does the kick-off OOB translate to 35 penalty yards?
Thanks for this, 11W. Given the post-season ban and what has transpired in the seasons since, this accomplishment does not get the credit it earned and deserves.
These guys were my contemporaries. John Frank and Jerome Foster were in my Intro to Shakespeare class in 1982. They read a scene from Much Ado - hilarious. Marcus Marek lived in the dorm room next to mine 79-80. Cool dude. Had a pet Cockatiel named sh*thead that he would bring to parties. But academic All-American?
Saints drafted Reggie Bush #2 overall in Spring 06. Won SB XLIV in Jan. 2010, Bush's fourth year.
Rams drafted Gourley #10 overall in 2015.
That would be Dr. John Frank, good sir.
With all due respect, JT and Zeke in 2014 were better than Brax and Hyde in 2013 in every statistical measure.
A look at his Senior Offensive/Return Highlights at the link below make your comment prescient.

https://www.hudl.com/profile/4027309/Xavier-Johnson

He makes people miss. His return strategy is interesting - he runs upfield at 80-85% until he sees a crease and then put the pedal to the floor. Don't think he will be able to implement that approach at this level.

"He was named to the headmaster's list every year of high school — sporting a 3.8 grade-point average — and student body class president as a senior. He was also inducted into the National Honor Society inductee; was named a U.S. Army National Scholar Athlete; and earned numerous awards for volunteerism, which includes time spent at local retirement homes, leading neighborhood food drives and painting low-income schools. "

Damn!
Boy, JJB is long and fast.
This day just keeps on getting better and better.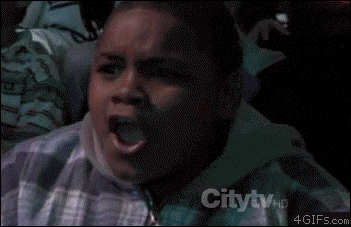 Gill's return at 2:45 of the clip above had to break some ankles.
These ranking changes after a minuscule sample size (handful of plays with a new team) confirms the subjectivity of the rankings. Query: did any player lose or gain a star as a result?