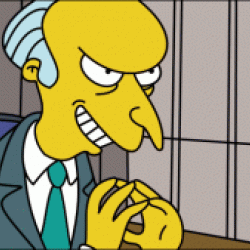 dzig
---
Member since 13 May 2013 | Blog
Favorites
SPORTS MOMENT: Watching Jim Thome catch the final out for the Tribe's first division title in my lifetime. circa1995
COLLEGE FOOTBALL PLAYER: Noah Spence
COLLEGE BASKETBALL PLAYER: blahball
NFL TEAM: Browns
MLB TEAM: Tribe
Recent Activity
Actually I think he's referring to Porter Gustin.
Pretty sure he is referring to Scott or Baker. For some reason I'm not as worried about our RB position as others might be. If we don't land one in 2015 we will clean up in 2016. We already have Hill. McCall is coming to OSU, no matter what the domers might think and we're in heavy with Washington. If we can get those three, who are all different types of backs, we'll be just fine. I'd say pass this year on RB and use the spot for more D-line/LB. Sweat, Gustin, Jefferson, Gallimore ect ect
That literally made me laugh out loud. Well done sir!!
If that was what he "tried" to do, then I'd hate to see him succeed at it!! :)
+1 for the War Games reference!!
And to think, that was cutting edge stuff back in the day! Now I can destroy the world from an app on my phone. I guess that's what we call progress right?
The home is at the very least the ONE PLACE in every person's world that should be known to be safe. When I was growing up, my family always made it that way and now I make certain that I do the same. I can't express enough how badly I feel for people for whom that isn't the case.
IT BURNS!! Class act coach Hoke!!! OMG THAT HURT TO TYPE. IT BURNS!!
Can we all please concede the point that we KNOW Manziel was a 3*. I hope to hell and all things holy that Collier has a fantastic career at tOSU, but outside of J-Football winning a heisman, I prefer the mention and comparisons of them in the same sentence ends there. Manziel as a person, understandably still a very young person , has lots of maturing and growing up to do. I hope Collier is way ahead at this point already.
I love that fact that Stephen Collier is intelligent, humble and open to good coaching. The fact that he's well spoken on top of all that is a hell of a bonus as well. I hope he has greater success on the field than Manziel, but off the field I truly hope he's nothing like him. Please let the comparisons end there...
Well said BENGALERNST. I've noticed a lot of horrible behavior focused at other OSU fans. Come on people save the hate for the skunk weasels. Open debate is good for everyone. Fine to disagree but at least be polite to another Buckeye plz.