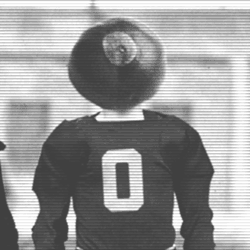 dyors15
---
MEMBER SINCE January 20, 2014
Recent Activity
With the new transfer and play rules, who gives a shit who you commit to.
Foul out with 9:41 min left really?
The Committee recognizes bias within there ranks. Why else do you have to recuse someone while talking about a connected team. With the few that were left you think the chairman of Oregon Likes the big 10 what about the vandy guy or the two connected to Clemson. Ohio State was never getting in. When something like this is subjective you can spin it whichever way you like...who knows the difference.
Sad to say, but the next time we see Nick play it will be in the NFL.
Ur right the refs made all the right calls..we love the refs. Can't say anything about the refs...lame.
Got fucked by the refs again.
With these committee members and where they either graduated from or are working for, it will be hard to get the so called eye test to go the way of the BIG 10. Both the BIG 10 and PAC 12 will never get the nod with as many south east alums in the group. For the sake of transparency they should make the votes public, then I might believe that the committee has no bias...until then 8 teams.
Fake commitments = good marketing. Do it for the headlines...Right?
Split personality team. No leadership. where was the sideline motivation? Weber always looks disinterested but this time everyone else did to.
Wow..Never seen an urban team give up like that. Maybe a few of those Florida games on his way out but not since he's been with Ohio State.
At least Dixon got some highlights.
JT left. JT right. JT up the middle. What ever you do JT do not hand it off. Once again, going to go down with the QB having twice as many carries as the running back. Crazy how many times Urban can repeat this stat in losses.
Would have been a lot more if not under construction.
Look...it's a trend the coaching staff can't seem to get away from once it starts. Panic mode sets in and they stop using the backs effectively. Look at all 6 loses. This same conversation can be had for all of them. Game plan be damned.
Joke play calling again against MS.
Leave it to the defense JT.
JT up the middle.
Jt up the middle..
No
Jt up the middle...JT up the middle...JT up the middle...JT up the middle........
I guess when you get 50 carries a game, that makes you a Heisman.
Where's all the ND recruits that fell hurt as hell??
Where's all the ND recruits that fell hurt as hell??
Where's all the ND recruits that fell hurt as hell??