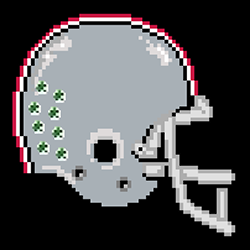 DWright
from Hilliard, OH
MEMBER SINCE January 25, 2013
Favorites
SPORTS MOMENT: My earliest Buckeye memory is watching David Boston strut on Arizona State in the Rose Bowl which caused me to shed a single tear.
COLLEGE FOOTBALL PLAYER: Whoever just scored for Ohio State
SOCCER TEAM: CLB Crew, USMNT
Recent Activity
Ladies and gentleman, the all-time winning-est program, your Champions of the West Pajama Uniform Era:
On October 10, 1896, Michigan defeated a Grand Rapids team by a 44–0 at Regents Field in Ann Arbor. The Grand Rapids team was made up of high school men with the exception of McPhearson, who was the coach and played left end.
Just one of many great wins in their illustrious program history.
Did you have a good experience with Vivid seats? That's where I got mine from, too.
Only speculating, but was watching this clip the other day and the collision at the 3:00 minute mark made me particularly uneasy. Hope Shaun is able to play.
Easy for me to say after this video - But I really am a fan of this Klatt fella. He is one of my favorite CFB talking heads.
Thanks for the nice feedback. It's cool to work on something and have people respond with thoughtful comments.
My youtube channel is called JuiceModeOSU after the legendary 'Juice Mode' cheat code from the old school NBA Jam which sped the gameplay up by double. My philosophy is to go fast and not waste anyone's time - Ironic that the Ohio State offense employs a like mindset - I like to think I am at least partially responsible for their on-field success.
Thank you. The opening and ending Buckeye Swag was edited in.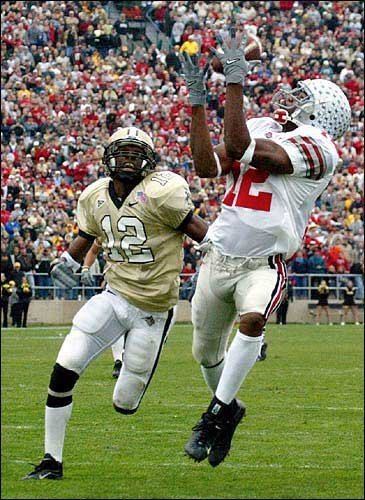 Alabama is similar to 2015 Ohio State. The committee has not been consistent.
The fact that there are so many different unsung heroes proves that we have a pretty damn good team.
"...made several big one on one tackles vs Barkley that prevented big gains."
Then again, so did some other guys - Ha! Fuller definitely had the one big 3rd & short stop late in the game though that forced a PSU punt.
Jordan Fuller - made several big one on one tackles vs Barkley that prevented big gains.
JT's last two games -
60/72, 653 yds, 9 TD, 0 int
27 carries, 143 yds, 2 TD
Speaks of the entire offense, WRs & OL playing better, more confidence all across the board
Worried no, but do think they will compete with us moreso than Army, UNLV, & Rutgers.
I agree, the team has had some fun games here and there, but has not been consistently fun to watch for a few years now.
They have a cool midfield paint job, too.

I remember that play. Roby delivered several massive hits in his career, I seem to also remember one he had against Wisconsin. One of my favorite players to watch for sure.