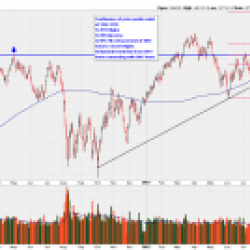 dwcbuckeye
---
MEMBER SINCE September 05, 2013
Favorites
SPORTS MOMENT: It has to be the 2002 National Championship Game
COLLEGE FOOTBALL PLAYER: Troy Smith
COLLEGE BASKETBALL PLAYER: Clark Kellogg
NFL TEAM: SF 49ers
NBA TEAM: Boston Celtics
MLB TEAM: SF Giants
Recent Activity
56-7 he ain't wrong
What is the inside joke on the LSU write up?
Is that you sourman? Lol
56-10 is possible if the starters are pulled at the half. I like your commentary. For me, ironically, the 1998 and the 2015 OSU teams are the best of all time. But I believe it is the responsibility of the coaches to get that talent ready (motivated) to play the game. As we look at what is happening this season, I am optimistic Day > Meyer when it comes to getting the team to play its best a higher percentage of the time.
Now we will find out if the Giant's brass is as smart as they think
Shocking that Proctor nearly had 2 picks out of 5 total snaps. Dude is a ballhawk. Got to get him out there more
Yep, your line of thinking is the same as mine. Dobs, so far, just not getting it done. I'm no coach so I have no idea. I don't like make excuses (OL issues, Fields not making the correct read, etc.) Bottom line is results no matter what. Wouldn't mind Teague getting some more carries. I did see he graded a Champion for the game. Dobs not so much
Overall, I don't think JK has the RB talent to really do well, just ok. I mean he looks the part, strong and fast, but the key traits of the great backs is vision, timing, decisiveness. I don't think he has much of that. I prefer the way Master was running, picked a line, head down and gained some yards. Not sure what it is with JK but he seems to do less with more. I do not think he will make a good pro despite what his combine numbers may say. Hope he proves me wrong this year.
Good win, glad for the start of the season, but truthfully not sold on Dobbins
We back boys, it's Game Day.
Watching a little Urban on Fox to get pumped up even more
NPF might be one and done. Will be draft eligible after next year. Will be too bad to just get one year on such a talent. Hard to believe he is only the 6th best OL on the team ( at most)
I don't think Hoak is that good. No offense to him, but if she couldn't be the starter for lowly Kentucky, he probably is just a decent backup for most teams. Not an insult at all. I personally think the waiting to name could be a mistake. I remain flabbergasted that Meyer did not name a starter a few years back before the V Tech game started. That is borderline incompetent and likely one of the reasons we wasted the best team in history, that 2015 team was loaded.
I always go back to the Big 10 Championship game of a few years ago. The one where Penn State got in, but missed the playoffs to Ohio State. When they announced the winner of the MVP for the Archie award, you saw Franklin in the player's ear telling him to respect Archie and shake his hand unlike that total d bag from Mich State. I always give Franklin some props for that.
Oh boy, if Fields does not start I am not optimistic at all for the season. This is borderline too much coach speak. Perhaps they are seeing some issues with his game. It does not inspire confidence to me.
It's over. Warriors century
We going to lose some recruits over this.
Your comment makes no sense
Looking forward to this season more than most if that is even possible
Comment removed for violating the site's commenting policy.
Whaaaa? More to the story. Heard his players didn't think much of him
Let me guess: he expects to be fully eligible this coming season?
Sound like a hater. SF is one of the top cities in the world bruh. its where a lot of the great jobs are for sure
Wut? I wonder what could have happened to not even be able to practice, yet more than likely been working out in the gym. Very strange.
Very interesting take on him and everyone at the combine on NFL.com. There is a detailed review on each prospect. For Gary they note his athletic ability but the knock on him is really on development. For example:
* Rush plan is somewhat basic at this stage of development
* Hands lack skill and have yet to be unlocked as rush weapon
* Runs himself around the pocket rather than working back under
* Long-arm bull rush is his only real rush tool
Why any top player would want to go to Michigan I cannot understand. Forgetting about the rivalry, they just DO NOT develop their players relative to OSU or many top schools. Gary's talent was absolutely wasted at Michigan.
He goes tomorrow with the rest of the DL and LB