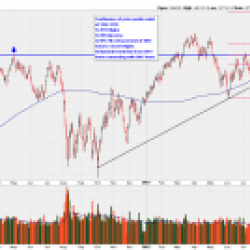 dwcbuckeye
---
MEMBER SINCE September 05, 2013
Favorites
SPORTS MOMENT: It has to be the 2002 National Championship Game
COLLEGE FOOTBALL PLAYER: Troy Smith
COLLEGE BASKETBALL PLAYER: Clark Kellogg
NFL TEAM: SF 49ers
NBA TEAM: Boston Celtics
MLB TEAM: SF Giants
Recent Activity
Truth is we were just "meh" on him. He's in a good place now
Not even close. Game no where as close as the score. Pac 12 or OU will be ranked higher
Fields was not sharp at all today. Allendale at least 5 passes not even close. I attribute to rust
Not impressed by Tua. Good college QB. Throws a nice deep ball that best receivers year in and year out catch
Lol
So Vegas pretty smart, right?
Almost unwatchable
We need a pick 6 or something to keep momentum.
I predicted without Chase as much. Was off for the reason. These 2nd reamers are not good
Horribly discipline. Embarrassing.
Backups for a reason. Absolutely no discipline. No 1 D now in?
I hope the first D is still in our this might get interesting. Do not take your foot off the gas Edit. I stand corrected
Yikes. Get Mumford back in
Question, was he playing out of position when the injury occurred? I hope he was not at QB when it happened. That's negligence on the coaching staff Heal up
He gone, gonna pack it in and get ready for the draft
Seriously, what a potential disaster for this very promising year
Unfortunately agree. Bucks 41-17
Terps score 17 on 250 yards passing. Bucks prevail and score in the 40s. November fear is back
Without CY, bucks by 17
Worse case is they say OSU knew about this months ago and did not do anything about it and take away all of our wins from this year and we drop out of the top 100 teams
Insert "in so it begins" pic
I don't mind them as much as most. I live on the West Coast so by noon, I have the rest of my Saturday free. But I agree about the home field advantage is diminished a bit
I think the article assumes too much about Wade. More than likely he will return. Needs to be the lockdown outside corner next year. Unless of course he gets high first round grades. He can certainly improve his position by another year, so don't assume this it is not lock
So let's cool it on the Chase is better than Bosa comments for a bit. Better in college? Maybe and if so, likely due to Bosa's injury. His three games last year was the highest level of play from a DL I have ever seen. Congrats to SmallerBear
Whisky would need all the bulletin board material on earth to come within 35 points in a dome. Sometimes, the talent disparity is so large motivation makes little difference. The only way they win is if we beat ourselves. Their motivation is immaterial.
I like the confidence of Fields
Stock down: KJ Hill's hands