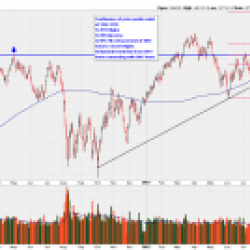 dwcbuckeye
---
Member since 05 September 2013 | Blog
Favorites
SPORTS MOMENT: It has to be the 2002 National Championship Game
COLLEGE FOOTBALL PLAYER: Troy Smith
COLLEGE BASKETBALL PLAYER: Clark Kellogg
NFL TEAM: SF 49ers
NBA TEAM: Boston Celtics
MLB TEAM: SF Giants
Recent Activity
Best of luck DJ. I always started my mornings with the Skully. You will be missed.
If the bucks don't make the game, do I get a refund?
For sure. with the number of Wolverines on the list, Michigan should be ranked preseason number 1. I have a sneaking feeling some of them may end up a bust this year.
PC and RD have a lot in common....hands of stone
Born in Columbus, went to Archie's high school ( Eastmoor), graduated from THE undergrad business economics and MBA. All Buckeye and the more the merrier. Honestly since I moved away I have become an even bigger fan
They want money? Oh boy
or the coaches think those players are underrated
This new format feels like real news. Love the new fonts
Proud to have Urban as our coach. A really good human being
HEY, I read that on the internet, must be true
Listen, the coach would be gone by any competent administrator. To think a coach cannot be replaced is mistaken, especially a high school coach. Easily replaced. Don't kid yourself. I'm not saying the guy didn't feel that way, but if he made it a practice of not allowing OSU to recruit, he would be gone. He needs to get over it and himself
Thanks Ed, you big D bad
Uh, if a HS coach told Meyer to F off or even shut the recruiting doors to his school, he would be FIRED by the Principal. #veryfakenews
Lol, the goon is now a likely felon.
Keito?
works for me, no counting calories just stay away from the carbs, particularly sugar which is all juice is
Finance degree from THE (MBA) few years later make 6 figures. Few later double it. Not particular difficult. Marry someone who has some the same. Voila, your set for life. Nothing too arduous College was the right choice for me.
Just say no to carbs and add 10 years to your life
What an imagination you have. You should write fiction
No word on Harrison? Color me concerned
Their own fans are making fun of their string of phenomenal 3 star signings. Who cares? Until they pull a Harrison type recruit it's just blather
He gone And they will still lose to us each year
They are not even close. He is either being very kind and political to our rival or he is likely better off moving on. No objective person especially one from Columbus could compare the two schools and say they are overall very similar. They are not headed in the right direction. Where is the proof?
Christ. Put it up to a team vote would ya?
- a little historical humor
Doubt they can even make the playoffs next year. They are horrible
Meh, I read the article. Not worried. I think Zach is being very political with his comments on Michigan.
"They're building something special up there" - referring to Michigan. This is just blatantly false. What is special about one mediocre season after another for the past several years and a decade plus before that?
He's just being nice or naive I can't tell the difference