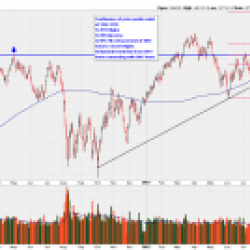 dwcbuckeye
---
MEMBER SINCE September 05, 2013
Favorites
SPORTS MOMENT: It has to be the 2002 National Championship Game
COLLEGE FOOTBALL PLAYER: Troy Smith
COLLEGE BASKETBALL PLAYER: Clark Kellogg
NFL TEAM: SF 49ers
NBA TEAM: Boston Celtics
MLB TEAM: SF Giants
Recent Activity
Possibly fake news? Not on ESPN or cbssports Edit I guess true. Sucks
Didn't happen. Would have been a cool story, bruh
You have a point and if we could repeat this decade over and over again with the same players and coaches, we probably would average between 1-2 Championships in the decade with a high of 3. The other point is at no point were we the most talented. Alabama won the recruiting championship nearly every year.
Saw the whole thing last night. Very good. Lots of stuff I leaned. I did not know Hernandez was gay. Not that there is anything wrong with that (Seinfeld voice)
They are done. One year fluke.
Welcome. I just visited Texas for the first time over Thanksgiving (Austin). Enjoy the site.
Clemson is a total fraud. F ing fake news team
Dabo is a fraud. Fake accent. Get blown out you f ing D bag
JT was gone at the time
Finish strong tonight Joe!
Simple, put a huge buy-out clause. $40 million (pick a number) to OSU if Hafley leaves prior to X years. Would work immediately. Contract length to be negoitated up front, may only be two years, but beats one year. This is not that hard
Nice interview 11W!
Hell yeah! BOOM!
Looking forward to seeing this guy lay some wood in the near future. Also hoping Joey B dismantles Clemson next week
LOL Baylor - well deserved back to the toilet for you
who cares, he sucks. Talented, maybe, but plays afraid
This topic seems to come up every year, probably at every big time school and yet, somehow it works itself out. This year will be no different. Insert "nothing to see here" GIF
Love it, but it was not unexpected. This was a very wise financial decision on his part. Now, I feel we have a real chance next year to get to the playoffs again
I read that post and he was joking, he was trying to make a point about why it is not good to have a "win at everything" attitude. You failed to mention this. He said as much in the very next sentence.
The easiest explanation is that their coaches do not adequately develop the talent they have to anywhere near its fullest extent. They refuse to believe this. Still in the "Denial" stage I am afraid.
Meh, we don't need no Snead. The young guys will be fine especially with most of the bruising line returning and the QB run threat of Fields.
To be fair, we did out play them and were the better team. More yards, both passing and running, 33% more first downs, dominated time of possession, etc. etc. Flukes happen, this was one of them. Unfortunately, Clemson will be much better next year so I expect a similar result.
I think the biggest issue is I expect Clemson to be much better next year and they certainly aren't going to lose any games in the regular season you're going to have to beat them sometime
I think they are going with Urban's son & law
I hear you, and I really felt the same way as you regarding how good this team was. I felt it could be historically good. But then during that tough 3 game stretch to end the season, weaknesses arose, culminating in poor performance against Wisconsin. If you are historically good (S&P+ or whatever) you need to beat Clemson badly, leave now doubt. They did not do that. They were Clemson's equal and perhaps a little better but not as much as I originally thought. When that happens, anything can happen and little things, or bad luck can make a difference. I don't think next year's team will be nearly as good, but they don't have to be, just be luckier