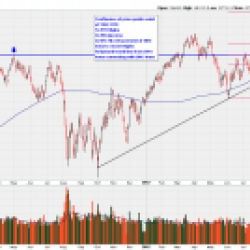 dwcbuckeye
---
Member since 05 September 2013 | Blog
Favorites
SPORTS MOMENT: It has to be the 2002 National Championship Game
COLLEGE FOOTBALL PLAYER: Troy Smith
COLLEGE BASKETBALL PLAYER: Clark Kellogg
NFL TEAM: SF 49ers
NBA TEAM: Boston Celtics
MLB TEAM: SF Giants
Recent Activity
Crap. Could any of those Gonzaga guys actually even play here?
Is this a joke DJ?
What a very odd career he has had
It is not exactly as hard as you think.
Try harder
Dude is a total bust. A fraud.
The articles detail how he consistently under-threw receivers not hitting them in stride. Same thing we witnessed. Good luck to him
Oh boy, come on man. Just work out the best you can.
Hey, we a football school right? A rivalry is born
Plenty of people have done that before.
Afraid if this does not heal in the next 1-2 months, could be dropped to 3rd round or lower. That would be a shame, such a great Buckeye
That might hurt hist first round chances. Hope he heals up for the buckeye pro day
Yikes. Not good news at all. I am a big believer in Warinner's ability to coach the OL which was the biggest issue with that team that past few years, especially if they get a stable QB
The budding rival with another win.
Getting a value with Smith
I have two boys and would love to have a little of that passion in them, Buckeye or otherwise.
He is just out of touch with the college game. Just not working and likely won't. Unfortunately for them, they have nothing better. Loving this!
but he signed with Kentucky?
Meant more tongue and check, but I prolly got my Andrews mixed up
Did they CB him to OSU again? And I thought politicians were flip-floppers. Damn
Hire Bert. Make him coach of the Mike only
dropping like flies
Good luck Greg. Thanks for your service
With Oats now out of the picture, it would appear to open the door for Jean-Baptiste to fill his spot at the hybrid defensive end/linebacker position. But I'm not certain the Buckeyes will push for that.
Why would Urban and the rest of his coaching staff waste their time with an in-home if they didn't want JB? That makes no sense to me. These guys are busy