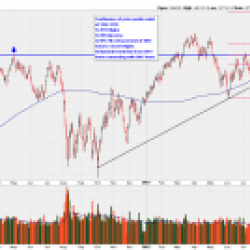 dwcbuckeye
---
MEMBER SINCE September 05, 2013
Favorites
SPORTS MOMENT: It has to be the 2002 National Championship Game
COLLEGE FOOTBALL PLAYER: Troy Smith
COLLEGE BASKETBALL PLAYER: Clark Kellogg
NFL TEAM: SF 49ers
NBA TEAM: Boston Celtics
MLB TEAM: SF Giants
Recent Activity
We going to lose some recruits over this.
Your comment makes no sense
Looking forward to this season more than most if that is even possible
Comment removed for violating the site's commenting policy.
Whaaaa? More to the story. Heard his players didn't think much of him
Let me guess: he expects to be fully eligible this coming season?
Sound like a hater. SF is one of the top cities in the world bruh. its where a lot of the great jobs are for sure
Wut? I wonder what could have happened to not even be able to practice, yet more than likely been working out in the gym. Very strange.
Very interesting take on him and everyone at the combine on NFL.com. There is a detailed review on each prospect. For Gary they note his athletic ability but the knock on him is really on development. For example:
* Rush plan is somewhat basic at this stage of development
* Hands lack skill and have yet to be unlocked as rush weapon
* Runs himself around the pocket rather than working back under
* Long-arm bull rush is his only real rush tool
Why any top player would want to go to Michigan I cannot understand. Forgetting about the rivalry, they just DO NOT develop their players relative to OSU or many top schools. Gary's talent was absolutely wasted at Michigan.
He goes tomorrow with the rest of the DL and LB
May be a smart move by Murray but I consider it more afraid
Would not be surprised if he is a bust.
Where is Mclauren? Is he hurt
Yep, the arguments for Gary don't logic out for me. He may test well. But he was not double teamed more than any Bosa and his production was considerable less. Listen, sometimes the results speak for themselves. Often times, people spend too much time and effort trying to explain their way around the hard facts. He was just meh as a college player. Perhaps he will be a better pro?
Didn't he have less sacks in his career as Chase did last year? What makes this guy a top 10 pick? His combine testing? Don't results matter - or do the NFL "experts" believe his college career was a 3 year fluke? Results do matter. Normally you would expect less production against NFL caliber players then playing against college opponents.
I think he could be a very big bust
Dang Campbell. That could be the lowest reps in the history of the combine.
I think the official times are posted on the website. On TV is unofficial in the beginning. Looking like 4.38 for Web. I could see that in his burst last year. He fast.
Web is a burner, 4.38 as listed on NFL.com. Book it. He is moving up nicely on the draft boards. Urbs just did not use him as much as he should have. To me, he looked like our best back this year and it was not as close as most would think
Weber with a 4.40 flat Nice
Those Winter or Spring times can be very exaggerated. We do the same. Bottom line, I think Zeke ran a 4.47 or something like that. Absolutely no way in the universe Murray has the same track speed as Zeke. No laser timed and when the pressure is on. The only thing he has going for him at the 40 is he is small, like 5'9" small and tiny guys usually are quicker. Basically, it looks like they are faster than they really are.
0% chance Murray runs a 4.37. Doubt very much he runs sub 4.5. He is very quick but not fast
Kenny G doing good things
The Lakers seem to be way too quick on that trade. Very foolish to think a rookie was supposed to come in and light it up his first year. Reason why that team is not relevant anymore
I will be surprised if Murray is a starting NFL QB in 4 years. Whether from lack of NFL talent (size/scheme) or injury. He's flash in a pan.