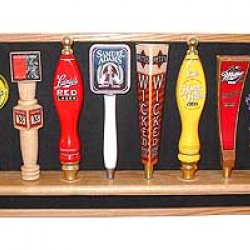 Dv3
---
Columbus, Ohio (via CBUS)
MEMBER SINCE September 22, 2017
Am a Buckeye loving, card caring Lifetime Alumnus in Central Ohio. Have totally enjoyed being an Usher at the games for the last 15 years. Stop by and say hello at 20B. Travel nationally and party with Alums in cities all over America.

Favorites
SPORTS MOMENT: Being at the 2002 National Championship with my little brother.
COLLEGE FOOTBALL PLAYER: Eddie George
NFL TEAM: Packers
NHL TEAM: CBJ
MLB TEAM: Cincy Reds
Recent Activity
Am so sick of these Noon kick offs jacking with my tailgate visits. Ditch Fox!!!
Ok. Thats damn funny 11W!! The Fitz-ster gotta do all he can to keep this inside the spread. Fart!
Bucks been covering...They will again. JK 165/JF 225/MT 93!! Go Bucks!! OSU 52-10. Rock on!
Parris... Welcome to The Ohio State University!!
Am an old ass Alum('80) and proud to have another classy dude coming home..
God bless
Dominic
Am glad he chose to stay...He needed to.
Hoping he can get in shape, build some muscle and hand strength, and develop some mental toughness.
Just hoping that the new strength and conditioning program pays off for Kaleb. Needs to be more aggressive with his size, stuff the ball, develop stronger grip, and just go for it! Praying he follows the program. Has been a longtime since we've had a dominating inside presence. Go Bucks!!!
How tired I am of seeing that smug flipping grin!!!
Wish the dude would just move to Tennessee with Kirk.
As weird and disconnected all of this is, and because Shelly and Ms. Smith shared texts and Shelly was aware of the circumstances, Urban is toast. Sucks! But dude had a chance to go full disclosure and chose not to. Dude didn't break a law or violate a code..but he's toast!..
Unless he goes FULL DISCLOSURE soon..Now!
Can you say Ryan Day Pay Day!!
Ciao.
J. Daniels looks to be the real deal. Quick release, rocket arm, great speed...still growing? Don't know that I'd want him to gain 40-50, but to get the kid to 200lbs would be huge by his sophomore year. Fingers crossed.
Harrod would be a good steal from TTUN.. anything to hurt them is a good thing.
Recruiting rocking!
What a great addition to all of the amazing chapters in Katie's life. Make it in or not..what an honor amongst such company!!
Go Katie!! Go Bucks!!
Pretty frightening... Lets hope most of these guys hang around so our young studs have more time to develop.
Great Graphics Team 11 Warriors! Love the format for stat junkies.
Two running back set might be fun...if they can block like the Zeke!
Lotsa gear for a few stitches.. Something yet to come...