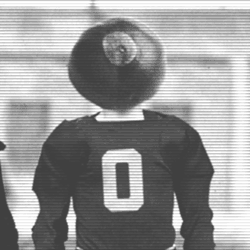 Duplic8tor
---
MEMBER SINCE February 06, 2013
Recent Activity
if Fields needs to rest, I'm convinced we can beat Wisky with Chuggs.
We have to make sure we have a plan for TE's moving forward. I haven't checked stats, but it seemed to me the TE was open a lot. Same with State Penn.
the second half defensive performance had a LOT to do with Mattison going to a more aggressive play calling approach. Routinely 4 at the line in the first half, and brought 4-5-6 and 7 routinely in the second half. Made for quicker throws from Patterson, resulting in off-target throws and dropped balls.
nobody cares about these polls except AP writers. Coaches don't care about their votes, heck they have their GA's and assistants do it. The only polls that matter are the CFP polls after next week's championship-week games.