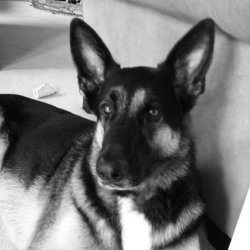 DudeNick4
---
Member since 09 November 2012 | Blog
Favorites
SPORTS MOMENT: Cie Grant coming off the right side of Miami's line untouched and throwing Ken Dorsey to the ground as Donnie Nickey slaps the ball down.
NFL TEAM: Browns
MLB TEAM: Indians
SOCCER TEAM: USMNT
Recent Activity
Pretty sure they are referring to Michael Hill. RS JR defensive tackle.
Who downvotes a Lebowski quote???
Very "un-Dude"
I played with Fred too. Fred Davis ended up being an NFL talent. And having played with both Dru and Fred... I hate to compare two former teammates, but Dru was absolutely unstoppable. Every time he touched the ball it was special. That short video wasn't even a quarter of what he was capable of.
I played football with Dru at Rogers, I remember exactly where I was when I heard the news... sad, definitely brings tears to my eyes. Rest in peace old buddy.
8 year old GSD named Dierks
I gotta second Estons... amazing.
"Are you trying to tell me Jesus Christ couldn't hit a curveball?"
Rogers Ram Here 03. Played two years with Fred Davis.
Wow, that's a real bummer.
I was really looking forward to him having a great career at Ohio State.
Best of luck to him.
Kwon is such an instinctive player. He may not be a bear... But he's an animal out there.
Yeah, Colin is a rabble rouser who says things that are clearly untrue to drive ratings... However, Phyllis is hilarious. So is Tammy.
Thanks for the breakdowns Remy!
I love the Indiana Jones reference.
Nice with the Homie the Clown!
Easy there Tex... don't be throwing shade my way, I'm an Ohio State fan.
Didn't realize making a factual statement was "defending" anything.
Yeah, it was obviously a misunderstanding, but a funny story nonetheless for Ohio State fans.
I'm happy with the kids who actually want to play for Ohio State. If he feels Auburn is better for him, so be it. Best of luck to him.
BUSHWOOOOOOD!!!! A DUMP?!?!?!
I feel like Ohio State fans should be above this... just my thoughts.
If I were an Iowa fan I'd be greatly ashamed by Kirk Ferentz. Hell, I'm embarrassed for them.
Hopefully a new champ was "born on the bayou"
Finebaum is just egging this chick on... this is hilarious. Goodness this chick is ignorant.
Would it be safe to say that Target is "uppity"?
I like the way you think.