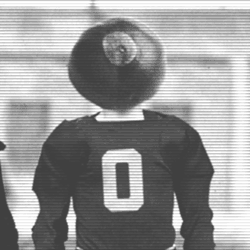 Dudebess
---
Washington, DC
MEMBER SINCE February 20, 2019
Recent Activity
Hey 68,
Now we have 3 things in common.
My comment was referring to the the topic. I was not flaming anyone. I didn't come here to join a circle jerk. I simply made my statement. You should be happy, I made you think. Obviously the circle jerkers were offended. Again, I Apologize if you were offended.
I guess it hit a little too close to home. I apologize if you were offended
If you were truthful, you would realize how on point my post was.
Did you ever try to write a sentence? It's a standard in english literature.
Rich white lefties taking advantage of their white privilege.
Sell TTUN. They replace the whole defense and their offense sucks.
Thanks for the welcome 68. A great thinker like you knows the answer to the question. Am i right?
It's good to know I am not the only one puzzled by what BC was trying to say. The use of sentences when writing helps to convey your message.
Baker is not the brightest guy around. He is blessed with qb talent instead. Hey Baker, you can't plant a flag on concrete.
Whatis Riley's sample size? Two years as a head coach. I think it is too early to anoint him to a coaching God. He hasn't won a NC, nor has Kelly.
It is pretty easy to take advantage of the poor and uneducated. Add in being a 15 to 16 year old kid with few life experiences and family guidance, you could influence them pretty easily.