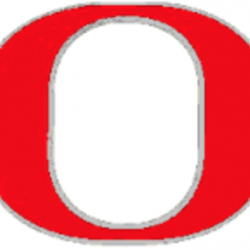 DuckBuck
---
Seattle, WA (via Arlington, TX)
MEMBER SINCE July 21, 2015
Oregon graduate, but a lifelong Buckeye fan. #IKnow.
Favorites
SPORTS MOMENT: 1a. Watching live as Ohio State won the 2015 CFB National Championship game
1b. Watching American Pharoah win the Triple Crown.
COLLEGE FOOTBALL PLAYER: Current - Trevon Grimes; Past - Dontre Wilson
COLLEGE BASKETBALL PLAYER: David Lighty
NFL TEAM: Seattle Seahawks
NHL TEAM: Montreal Canadiens
NBA TEAM: Cleveland Cavaliers
MLB TEAM: Kansas City Royals
SOCCER TEAM: Portland Timbers
Recent Activity
UW is 1-1 but this list isn't surprising.
If the SEC manages to get two in again, or God forbid three, then the B1G, Big 12, and PAC-12 need to say to hell with it and form their own playoff via Fox Sports. This has become ludicrous to the point of disgusting.
*raising my hand with 4 fingers in the air from my couch like I'm a player but then my wife brings me 4 beers and I feel special*
Been said a lot on here, but I just asked my wife who is from Chicago and she recommends the train. I've only been to Chicago once but taking the trains around wasn't too big of a hassle. You should be able to park somewhere in the city and get there in a relative short amount of time.
Texas at 5 perplexes me.
Oregon at 9 is a little high. With our laughable schedule we might be setting ourselves up for an embarrassing post-season. I hope not.
Overall not a bad ranking, but I'd definitely rank Clemson ahead of Bama and Ohio State fifth, possibly 4th because eff Oklahoma.
Call it the PNW'er in me....but Subaru Outback. I think they are cool looking for what they are and the AWD is nice if you live in places with poor weather. Also, look to get the 3.6R if you need/want the power.
I went to Oregon so I wear a lot of Ducks gear. Ohio State is still my favorite team though and I rock that gear too - my dad engrained tOSU fandom early on.
The Coombs thing was cold (no pun intended) but I like Meyer even more after listening to these podcasts.
I like it but I get annoyed at the constant "...I don't want to get into it, more on that topic in a future episode." I get why, but he does that a bit too often for my taste.
Eugene is a wonderful place and Autzen is a great stadium! I plan on going to both games. Second hand tickets to this game will be pricey and hotels will go fast. If it's anything like when Nebraska came, we had to buy 3-game packages just for access to Nebraska.
Money aside, I highly recommend. The walk from Taylors to Autzen is legendary.
I am interested in what your fasting/feeding schedule looks like and if you limit particular foods - sugar, carbs, soda, fast food, etc... - I would love to try the fasting thing but would like an example of what that looks like since you lost 30 pounds in 2 months.
John Paxson (but it wasn't for very long). I was randomly a huge Phoenix Suns fan as a kid and he drilled a 3 in the closing seconds of a finals game which cost my Suns.
He maintains its still going to be released on 5/20/19.
If I can't say UFM or Day...
1. Chip Kelly 2. Chris Petersen.
No, not Mario Cristobal #NotSorry
I'm biased since I live in the PNW but I vote drive the PCH. Plenty of hikes you can do in the Olympics when you're in Washington. Down through Oregon you get Astoria and will eventually hit Thors Well in Yachats, OR.
Great photos. Every little bit helps get me to August.
I typically don't eat at buffets, but Vegas has some legit buffets. I suggest:
Cravings @ The Mirage: Bottomless mimosas on weekends for not too much extra $$$ if you drink enough. The food is decent, but there is a wide variety available (italian, Mexican, sushi, breakfast items, etc...).
Wicked Spoon @ The Cosmo: Food is better than Cravings but I feel like there are less choices. Again, mimosas.
I can't help but play the "what if" game in my mind had Belotti been hired as the head coach. He likely would have recruited different players, but let's say he still runs his system. Does the path that followed at Oregon follow (Chip Kelly). The Tress hire set in motion a course of events that has yielded great results. I love what Belotti and Kelly did for Oregon, but I'm so glad the right hire was made that day.
No objection from me. This sets up sort of like the WWF/WCW Monday Night Wars...perhaps the winner of each "championship" could meet on NBC to have a showdown? Both major networks get a playoff, more fanbases happy with being included, and we don't have to watch ESPN!
Cowcat- my wife and I love Snoqualmie. Now, to answer your question:
It was difficult to handle, but only in one way- I'll explain and apologize in advance for the length of this.
I attended the game with my family and wore my Oregon gear while rooting for both teams. My folks understand my UO love but we're visibly disappointed about me not wearing scarlet and gray (in a fun loving way). Looking back, I regret that too as tOSU is number one in my heart, so I rationalize it that way. Anyway, being raised a Buckeye didn't leave my blood just because I stepped foot in Eugene, OR. My friends from school have trouble understanding it but whatever.
I love my Ducks but will root for Ohio State over them anytime they play. Even if I am wearing green :)
I now live in Issaquah, WA.
Oregon graduate, lifelong Buckeye fan.