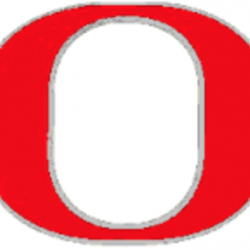 DuckBuck
---
Seattle, WA (via Arlington, TX)
MEMBER SINCE July 21, 2015
Oregon graduate, but a lifelong Buckeye fan. #IKnow.
Favorites
SPORTS MOMENT: 1a. Watching live as Ohio State won the 2015 CFB National Championship game
1b. Watching American Pharoah win the Triple Crown.
COLLEGE FOOTBALL PLAYER: Current - Trevon Grimes; Past - Dontre Wilson
COLLEGE BASKETBALL PLAYER: David Lighty
NFL TEAM: Seattle Seahawks
NHL TEAM: Montreal Canadiens
NBA TEAM: Cleveland Cavaliers
MLB TEAM: Kansas City Royals
SOCCER TEAM: Portland Timbers
Recent Activity
My super was Tiz The Law - Independence Hall - Ete Indian - Candy Tycoon.
The campus is incredible.
...or get presale access via the alumni network :)
Eugene is going to be rocking harder than usual that weekend and I can't wait!
The Strokes in Seattle. March 9th. Can't wait to see them again.
Creating a Buckeyes section depends on which of us Ducks choose to sell their tickets and if it happens to be in the same section :). I'd expect the secondary market to see a big markup - this is just as important to Ducks fans and Eugene will be buzzing.
There has been a lot offered in terms of things to do in Oregon in general, which is great, but if you want to limit it to Eugene here is a short list:
-Hike Spencer Butte
-Breweries (namely Oakshire and Ninkasi)
-Visit Pre's Rock
-Visit Hayward Field
Very short list but I anticipate most of that weekend to be spent pre-gaming and enjoying the game.
Oh, do not park at the stadium as you will short change yourself the beautiful Walk to Autzen on game day. Basically, drink on 13th then head to the stadium from there.
Trouble is getting kids to Eugene because it's relatively remote (although it's not a tiny town). However, when you get there you quickly realize how special it is. I'm certain those traveling to the game next season will see that first hand.
Oregon will go as far as USC allows us. If USC has a great head coach and kept the top stars of CA home, it would be over.
Yes! Spring Game is mile marker number 1!
This game also gave me some degree of closure. On to the off-season.
Clemson fans booing the officiating is delicious.
That's targeting and it better be called.
Fuck Clemson. Fuck *ichigan. Fuck Texas. Fuck the SEC. Fuck ESPN.
Whew. That helped.
The rules expert has a voice like nails on a chalkboard. Drives me mad.
This is the strangest combo of emotions I've ever felt watching a football game.
My secondary sport is horse racing and it starts ramping up to the Kentucky Derby around this time which helps. Also, we get the Summer Olympics this year.
i don't watch any other sports until it's playoff time. Baseball live, at the ballpark, is fun every once in a while though.
This. The game in C-bus shapes up to be more competitive. The Ducks D will be very seasoned and the Bucks will be breaking in a new QB.

I love watching my teams play each other :)
Tyler Shough is the leader in the clubhouse. I'm partial to Cale Millen since he went to the local HS out here in Snoqualmie, WA but I don't see him landing the job. In any case, the threats will be from RB and WR with Oregon. We will also have a Star-studded, albeit very young defense. If the Buckeyes OL is good, I don't know how close UO can keep it.
Three months from now. Then, roughly 4.5 months after that will be the season. Ok...ok...I think I can make it.
Of course! I'm going to do a forum post as we get closer to the game - but I'll give you the scoop now :)
Hotels (I'm going to give you both Eugene and Portland since Eugene is tightly booked right now):
Eugene:
-Phoenix Inn or Best Western. If you like bed & breakfast I would snag a room at C'est La Vie Inn (very nice and decent location). Otherwise, whatever you can grab.
Portland:
-Anywhere. Just like all major cities, but if you want to spend big $$$ go for The Nines Portland. Very trendy and upscale. However, you really can't go wrong in Portland if you stay in or near the Pearl District.
Eugene Restaurants:
-Falling Sky Delicatessen (there are three Falling Sky locations, but the Delicatessen has the best food).
-Track Town Pizza
-Elk Horn Brewing (decent food, not the best beer in my opinion)
-Killer Burger
-The Original Pancake House
-Glenwood
Beer/Drinks:
-For breweries, I highly suggest Oakshire Brewing followed by Ninkasi then Hop Valley. Oakshire is soooo goooood.
-Bar wise? Well, Taylors is the historic party location so I recommend that. Otherwise, Max's Tavern (inspiration for Mo's on The Simpsons) and Webfoot are a bit more low-key but really good.
Hope this helps!
I'm rooting more for Clemson to be taken behind the wood shed than I am for LSU winning it.
I have no doubt you will enjoy your time at the game and in the area. Eugene is a special place and Autzen, although half the size of the Shoe in capscity, is a wonderful place to watch football.
This one is just going to sting for a while, point blank. Hope those that return can regroup with the new class coming in and use these lessons next year. Would love to see us hang 60 on every opponent and get Clemson again in the playoff. No mercy.
As much crap as I get over this from both sides - the Buckeyes.