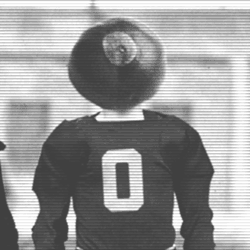 Dubs
---
MEMBER SINCE May 26, 2019
Recent Activity
Cuz it's the biggest environment he's ever played in, that's to be expected
It was and I really like that call. It's annoying and happens way to much and needs to be called. That's my unbiased opinion.
It's shots going in. Nothing different on defense. It'll be hard for MSU to keep this going.
MSU started making shots. Don't expect it to continue tho
Maybe Holtmann knew what he was doing.
Always held Ohio State bound Eugene Brown in high regard. He has found a way to go up in my book even further. Rangy wing that can make shots and brings an edge to the floor. Going to be a good one in Columbus https://t.co/EI4A5x3gnL

— Corey Evans (@coreyevans_10) November 30, 2019
Us v Duke would be insane
Full Battle of Atlantis field next year: Creighton, Duke, Memphis, Ohio State, Texas A&M, Utah, West Virginia and Wichita State. https://t.co/OGqVEWKMR3

— Jeff Goodman (@GoodmanHoops) November 29, 2019
Ohio States Chris Holtmann was in today for Top-25 juniors Max Christie and Efton Reid, a source told @Stockrisers. Reid took an official visit two months ago.

— Jake (@jakeweingarten) November 26, 2019
I 100000% agree. IMO Carton should start but I guess Holtmann knows more than us and Walker provides more leadership
Terrible is an understatement. To be fair it went both ways. But it was ridiculous
Too early to say that. We've only seen it once on an extreme level. if it happens again and again then it'll be a concern, but it's not a concern yet.
That's a very good Kent state team. Impressive win.
Carton a walking highlight real
Carton a walking highlight real
Guys chill. It's only half and we're still up by 14. A lot of teams would kill to be up by 14 on penn st. Also, we were up by 10 at half against Wisconsin and look how that turned out. We're gonna be just fine, trust me.
Finally! I thought they were the browns for a second
Capitalize!!!!!!!! If we don't get a touchdown here that's a lot of momentum for penn st
We can't get any offense now