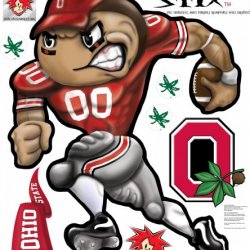 Dublin68
---
Earth (via 'Murica)
MEMBER SINCE January 30, 2012
Favorites
COLLEGE FOOTBALL PLAYER: Braxton Miller
COLLEGE BASKETBALL PLAYER: Aaron Harrison
NFL TEAM: Bengals
NHL TEAM: Blue Jackets
NBA TEAM: Cleveland Cavaliers
MLB TEAM: Mets
SOCCER TEAM: Brazil
Recent Activity
Rob Cassidy of Rivals says OSU is in the driver seat for top TE target Hudson Wolfe. #38 overall on Rivals 250
Get Ready for Part 21 Spooner, what a week!
Not good news at all, but we are going to get 300 posts :)
how can we get this part to 300 Post :)...Is there any more news about 2020 class ?
Hello Spooner,
it looks like someone else opened Part one for 2022 class, do you want to change yours to Part 2, just a suggestions, it is up to you :)
https://www.elevenwarriors.com/forum/ohio-state-recruiting/2019/11/109335/class-of-2022-recruiting-news-part-1
Can we get this Thread to 300 posts and be done with 2020 class :). Please tell us how you feel about 2020 class, biggest misses?
Any other actions today from the other teams
The Final Countdown :)...Thanks Spooner
and this is the final thread for 2020 class, wow. thanks Spooner. on to 2021
Thanks, Spooner for 94 threads in the 2020 class. Only 10 parts so far for the 2021 class, what's up with that :)
Also someone created part 1 for 2022 class if you want to bring it up
Thank u Spooner
Thank you Spooner and happy new year, we need some good news for 2020 Recruiting
F day
Why day why. Run the f bowl
Go Bucks
305 is the original one who started the recruiting threads....Spooner took over the last couple years....thanks to both of them....kept us busy during silly season
Thanks Guys, I am looking for 3 tickets too, I promised my kids to take them to the BIG Championship this year
Thanks Spooner....
Ohio State (9-0)
LSU (9-0)
Clemson (9-0)
Minnesota (9-0)
Baylor (9-0)
Oregon (8-1)
Penn State (8-1)
Georgia (8-1)
Alabama (8-1)
Utah (8-1)
Decimation
Thank you Spooner, I am here to help you out when you workout or go to Church :) U daman
CLASS OF 2020 RECRUITING NEWS (PART 62)