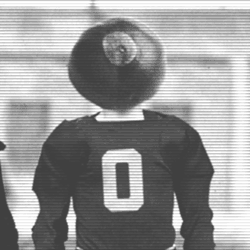 Dublin Buck
---
MEMBER SINCE November 16, 2018
Recent Activity
How can anyone read this and not think it's directed at Tate?
Actually, they did bottle Younger this year. I think limits were 2pp.
Elder Plinys or Younger Plinys?
Sure, it's a distraction. But...what is more important right now?
This was me up until yesterday, when they finally appeared to come to their senses. The OPTION was given, not the directive, to work from home. When I told my boss I was going to choose the option, he puffed his chest out and said "well I'll be here at the office", followed by "your kids must be incredibly well behaved to leave you alone all day while you work". It was a frustrating moment, to say the least.
In this class, I'm going to say one of the RB's. But i think Sermon will come before the next 2021 boom.
Fridge full of Modern Times and Jackie O stouts.
These days, no fucking way.
Is there a time frame with this kid and his decision? Something expected in the spring/summer or closer to NSD?
He kills these pressers. Such a joy to listen to. So was Hafley
He's a stone cold killer. Love the dude
This was downvoted? Twice already?
Very interesting. Let's hope
AE put in a crystal ball for Mike Hall to the good guys.
What's really exciting is looking at the star power of the 2018 class that hasn't blossomed or been given the chance to yet. The 2017 class was historic and the impact they had this year was unmistakable. But the 2018 class, on paper, is just as good. It's reasonable to assume that a good number of these guys will make huge physical & intellectual strides over the spring and into the fall. I expect big things next year.
Justin Fields, #2 overall, #1 position
NPF - #7 overall, #1 position
Taron Vincent - #20 overall, #1 position
Tyreke Johnson - #21 overall, #2 position
Jaelen Gill - #30 overall, #2 position
Tyreke Smith - #34 overall, #4 position
Jeremy Ruckert - #37 overall, #2 position
Teradja Mitchell - #44 overall, #2 position
Tommy Togiai - #55 overall, #3 position
Matt Jones - #68 overall, #3 position
Josh Proctor - #71 overall, #7 position
Kam Babb - #73 overall, #13 position (not sure we can expect much due to injuries however)
Tyler Friday - #93 overall, #6 position
Other than Fields/Ruckert/Friday/Smith, we've barely seen these guys.
These are just the top 100 guys. Sprinkle in Dallas Gant, Antwuan Jackson, K'Vaughn Pope, JJB, Sevyn Banks, Cam Brown, & Olave. Star power everywhere.
I remember Dwayne speaking very highly of Corey after last season, FWIW.
I'm rooting for Joe and that's it. I'm not giving this game 1 minute of attention.
Curious why a taller QB would struggle in a 3 step?