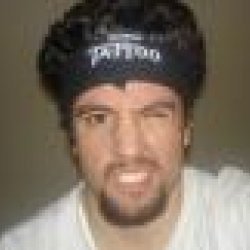 dubjayfootball90
---
MEMBER SINCE December 16, 2011
Favorites
SPORTS MOMENT: 2002-2003 NC game, Mo-Cla with the strip, saving the game, IMO. Beating scUM during the #1-#2 game, awesome!!!!
COLLEGE FOOTBALL PLAYER: A.J. Hawk
COLLEGE BASKETBALL PLAYER: Aaron Craft and Evan Turner
NFL TEAM: Cleveland Browns
NHL TEAM: Pittsburgh Penguins
NBA TEAM: Cleveland Cavaliers
MLB TEAM: Indians/Pirates
SOCCER TEAM: International: Colombia/USA
Recent Activity
Hahaha that person is a f*cking moron.
Right in the NCAA on whether you believe they help or hurt collegiate sports, then if you believe they hurt, provide somet type of resolution, be it a New governing body or process and procedures by ADs, conference commissioners, etc.
Yea, you don't make enough in the NFL. I can see that as a profession that would drive you to steal and rob. I mean shit, gotta feed your family, amirite?
Holy shit that was awesome
Kudos to Perry, man. At least he is showing life and heart. You can't rag on that. I admire that. But damn, everyone else... WTF? That is extremely sad... That team is in a sad sad state right now... and I f****** love it!!!!!!!!!!!!!
"Insider" probably drank his first beer before that comment
scUM is filled with a bunch of shithead fans. They all suck major ass.
SO happy for Arnette. I missed the selection because I was putting baby bottles and baby dishes in the dishwasher, but when I got back to the TV and saw he was selected, huge smile.
Congrats big guy!!! Get Some!!!
Congrats Joe. Love how you got these queued up
WTF IS HAPPENING!!!!!!!!!!!!!!!!!!!
WTF IS HAPPENING!!!!!!!!!!!!!!!!!!!
My ass came up with a better rule change for targeting, I could not comprehend anything other than it was a wet fart, but still better than what I just read
I seriously shed a tear. I love everything Ohio State
I have nto signed in for like a full day, and this is what I get!?!?!?!?!
HELL YEA!!!! BOOM BABY BOOM!!!!!
Pics or it never happened!!!!!!
dude, your post you chose on making was decidedly revolving around football... I get the reaction from people, it just find it weird to say a recruit messaged you, then you start talking, and you ask him what he wants in a school, and post it like some insider knowledge. If you strike up a friendship with the kid, great for you, but just know, tweeting @ recruits is weird, plain and simple. don't try to fight that fact, you will lose.
Also, chill on your reactions to the fan board, man (or gal). I am not 40 (much younger) and I do not have twitter, and I still find it weird as f*** to even talk with recruits
It would involve one cup...
I think he probably paid $62.39
I love TTUN meltdowns... The suck so bad and their misery provides such great joy during tough times
I saw Requiem for a Dream for the first time as a freshman in college... That night I laid in bed contemplating my life...
Stop downvoting GB1966 because you don't (virtually) like him. People need to grow the **** up...
So I am watching a general highlight, 15 minutes long, of football for the buckeyes over the past year.
What caught my attention, was against Michigan State, at the 12:58 mark in the 1st quarter, there is a pass and catch by MSU, and there are about 3-4 steps by the MSU receiver, the ball is stripped, and Harrison picks it up and runs it for about 20 yards... Interesting the disparity in calls when looking at the Clemson game. We get it vs MSU, but not vs Dabos warriors.
Check out that game/that play, very interesting