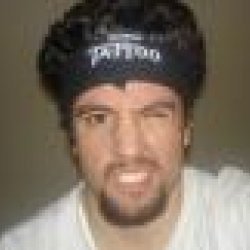 dubjayfootball90
---
MEMBER SINCE December 16, 2011
Favorites
SPORTS MOMENT: 2002-2003 NC game, Mo-Cla with the strip, saving the game, IMO. Beating scUM during the #1-#2 game, awesome!!!!
COLLEGE FOOTBALL PLAYER: A.J. Hawk
COLLEGE BASKETBALL PLAYER: Aaron Craft and Evan Turner
NFL TEAM: Cleveland Browns
NHL TEAM: Pittsburgh Penguins
NBA TEAM: Cleveland Cavaliers
MLB TEAM: Indians/Pirates
SOCCER TEAM: International: Colombia/USA
Recent Activity
SHIT SON GIMME SOME RED BULL!!!!!!!!!!
Just so you know, I was the final downvote to gray out the ability to give you up or downvotes.
if you mean what I think you mean with this comment, then there is no place for it, anywhere, on this forum.
i am not a mod but please refrain from this asshattery
Dude... terrible look for this program and university... again
Also congrats to him from a fellow Texan come late February!
Dude needs to do what is best for him. He is a baller and will ball out whatever he decides
I feel like he is coming back. He stated or his teammates stated during the fiesta bowl practices that he wants to be the outside corner, but he took nickel because that is what the team asked.
i think he comes back, takes the outside corner spot, showcases his skills in that position like he said he wanted, and goes top ten instead of late first early second (throwing early second because I have seen crazier things).

that is my hunch, but I have been wrong before, like that time I decided to T25 while I had the runs... bad decision.
Thank you so much Dobbins. You are awesome. Go get some big guy!
Man the halftime show is not slobbing all over Clemson.
ugh. Can't kick field goals and expect to win
my response:
Ho... Lee... SHEEIITT"
Here is what I expect:
1) Ohio State o line to maul their d line
2) Clemson D to blitz heavy heavy heavy with stunts, primarily twisting LBs, delayed DB blitz up the middle, and outside blitz where they overload one side
3) Clemson receivers will get theirs, they are that good
4) Ohio state shuts down the run game in first half but has to back off a bit because Clemson receivers are getting good chunks, so Etienne has bit better second half
stats:
TL 315 yds passing, 30 yards rush
clemson receivers account for 75%, with Etienne and RBs/TE getting the remaining 25
Dobbins goes for 175+
Chase gets back to his ways with a sack, but opens up opportunities for others, with Dline getting four sacks total.
arnette and Okudah have good games against NFL future stars, but Wade steals the show.
fields throws for 305 and rush for 30
tOSU 38
Clemson 31
lets see how well that plays out
Absolutely agree. I also do not believe Clemson will take too many short routes. I think they try to let their receivers gain separation, believing in their OTs. Until Chase can make them pay, I bet they stick with that.
like I said, this will be a great game
I truly like our o line vs their d line match up. With our run game, if we can at least get an o lineman to work to the second level and just redirect their stud LB, then I like our chances with JK trying to shake Skalski (sp?)
may not shake him every time, but I would put money he shakes him more often Than not
They may try, and if they succeed to single him up, then damn great job. It will need to be the best individual performance by an OT in a long time to negate Chase. Just calling a spade a spade. Is it possible? Yes it is, but it WILL be tough.
i was surprised at the remarks on Clemson O line. I felt the G , C , G was weaker than the OTs, but we will see.
i also found it interesting Clemson's one thord and short defensive call playing VA in the ACC ship game. It was third and short (like 4 yards), and they dropped their interior line and had their LBs cover right at the Line to gain to prevent a short hook. Tanner Muse bit hard thinking it would be a quick hook or slant and the WR actually ran a post. Wide open for a TD. Muse got hosed (which he seems to do a lot), and the dropping interior lineman were rendered ineffective since they dropped back to cover quick hooks and slants as opposed to a longer developinng post. Also by the d line dropping back gave the VA QB time to throw the post.
this is going to be a great chess match. I do believe Buckeyes win, but it is going to be a good game. Sit back and enjoy guys. This will be one that is talked about for a while
One of the worst things you can do is build an argument based on games in the past. Transitive property does not work, and comparing games from last year or three years ago is irresponsible.
hilarious that Vilma says they torched Bama, and you astutely point out that Bama just cracked the top 50 in pass defense.

these people just have narratives. They are stupid as hell and butt hurt and just plain salty. I have been growing confident every damn day. Still going to be a great game. But the disrespect is real.
best team over the last two decades, relegated to " they have no chance"
are you shitting me?
I rewatched the Clemson v wake forest game, and holy crap. If they want to suggest we are similar in speed to wake forest, then that is awesome.
Couple things:
1) Not too overly impressed with their G, C, G in first half. Either pushed back, beaten inside, quite a bit
2) Wake Forest defensively did some seriously questionable things, like slanting whole line inside, and having the NB and LB to the open side vacate, where Ettienne just ran to the outside and had like 20 yards. Then on a TD pass, the safety vacated the middle of the field, giving a post route perfect opp for score
3) Their blitzes seem to ALWAYS generate from the outside. Whether it be a stunt from a lineman inside, or a LB or DB coming off the edge, or a DB (Muse) starting like he will blitz off the edge, then stunt into the middle. But looks like they try to clog the middle as much as possible and blitz off the edge with their fast DBs and LB (works for WF... Good Luck with tOSU)
4) I am NOT impressed by there DLine at all. Minimal pressure from DLine in Wake Forest game. I mean, the only pressure came from the blitz either from outside, or having a DB fake outside and stunt in. The pass protection wake forest had on the DLineman was actually pretty good
Now this is from the condensed version, but I feel as though if a DLine had good pressure, those plays would have been included.
I have told everyone that I have talked to this is going to be a good game. Clemson Secondary vs our WR and Fields will be good. Our DLine vs their O Line, and our Secondary vs their receivers and Lawrence.
It will be a good game, but to suggest they are world beaters is just plain irresponsible
There is a reason they play the game. These Clemson fans are seriously stupid. I mean, we as fans have no bearing on the outcome when we chat on message boards, but what these grundles are saying is just plain moronic.
they literally may be the most stupid fan base ever. EVER! Three years ago and last year are history. Different coaches different scheme different mentality.. shit, I bet they think majority of teachers do t change tests at least a bit every year, that's why many failed high school. That and their pre-elementary reasoning skills.
I work for a prison supplier. Mom has caller ID. I called her when I was visiting a prison for work, she saw that a prison was calling, and I told her this was my one phone call and I needed her help.
she lives in Ohio, I was in a prison in Oklahoma. Fun times
I take it they will not be travelling with the team... I would also assume they would try to find some transportation to at least get the the game to watch somehow. So what do you all think? Cannabis get them there or not?
I cry every damn time I see that movie. RIP
I bet you still swim with a shirt on
Lol at the dumbass saying they watched 2016 game and grew confident. That is the wrong stance to take. Lol at the dumbass saying Virginia is better than Wisconsin. Lol at the dumbass saying big ten is overrated.
my jaw dropped at how they think the ACC is superior. Time to bring these felines back to earth.
What massive, shit-stained grundles
Cocaine is a helluva drug
Preach brother! He has the right to choose whatever he wants and whatever he chooses he deserves it