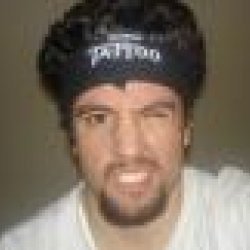 dubjayfootball90
---
MEMBER SINCE December 16, 2011
Favorites
SPORTS MOMENT: 2002-2003 NC game, Mo-Cla with the strip, saving the game, IMO. Beating scUM during the #1-#2 game, awesome!!!!
COLLEGE FOOTBALL PLAYER: A.J. Hawk
COLLEGE BASKETBALL PLAYER: Aaron Craft and Evan Turner
NFL TEAM: Cleveland Browns
NHL TEAM: Pittsburgh Penguins
NBA TEAM: Cleveland Cavaliers
MLB TEAM: Indians/Pirates
SOCCER TEAM: International: Colombia/USA
Recent Activity
Good lord I do not want to think about that just yet
It will definitely be interesting to see what happens after that game rankings wise
also, lol at Florida and TX a&m
Haha haha serves auburn right after that BS Arkansas ending.
beautiful.
From top 10 to begin the season to Unranked baby
Lol, the recruiting pitch is basically "we suck, but you can make us better."
I mean, he's not wrong, but love how it's basically "we suck right now"
Amen to this. 1,000 times over
Lol, to everyone who did not get my sarcasm, go back and look at all those Kevin Warren threads that were created back in like August. I believe we got up to 20. You will see my only contribution, sprinkled throughout each thread, was a comment that simply read:
"Kevin Warren Sucks"
Probably 15-20 comments of just that. I promise I have not changed my mind
Maybe Kevin Warren was on to something?
Kevin Warren does NOT suck!!!
Truly hope they are ok. Get well soon.
This is so beautiful... I am about to cry
I was so pissed at that Arkansas finish. That was such BS and Arkansas got screwed
I love college football chaos
Cold Blooded... And i Love it!
That last sentence.... OH MUH GAWD!!!! You are cold as ice my man
LOLing at the Coombs vid. That is awesome
I bet they ranked SEC teams during the first couple weeks when they were not playing but others were.
douche bags
Awesome job OK!!! Lolololol
Yes!!!!!!! 50 yards!!!!!!!! Nailed it!!!!!!! K State!!!!!!
NO stupid flag!!!!!! Come on Kansas state!!!!