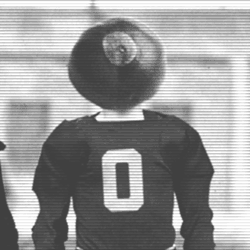 DroneBuck
---
MEMBER SINCE August 14, 2015
Recent Activity
How did a 3-Loss Texas team go from being unranked to #19 in one week?
Is the team tanking or will the Redskins do everything they can to support Dwayne and try to win games?
Yeah cuz Herby is an idiot. Guy doesn't have a clue what's going on in the world of CFB or it's inner workings at all. /s
Yesss! Extremely glad to hear the Buckeyes will be taking on Penn St at noon instead of 8:07 PM.
We are trying to run the table and go into the playoffs as undefeated Big10 champs. The last thing we need is to battle Penn St till midnite the week before we prep and travel to Ann Arbor to face our rivals. The difference between getting PSU out of the way early vs playing them in a night game is almost a full day lost or gained of preparation time heading into Rivalry Week.
Play Penn St early, dominate them on the field. Dominate the time slot and tv ratings for the day. And get the players in the ice tub and the coaches film study and gameplanning for TTUN.
Anyone who wants to slug it out into the wee hours of Saturday night/Sunday morning, trading punches with the Nittany Lions under the lights before we put it all on the line in the season finale up North needs tho their head examined IMO.
Chasing the prestigious vote of confidence from Andrea Ellison... I'd get bent out of shape with you, but I've never heard of this person.
Given the way Wisconsin choked against Illinois to rob us of our "marquee win".... I fully expect State Penn to lose to Minnesota and come stumbling into the 'Shoe looking and smelling like the sad sack of bones that they are.
He grimaced when he took a shot and landed on his back in the end zone. BFD! He shook it off and was just fine. You guys keep hyping up every little ding he takes and steer interviews towards how happy he is that he gets a bye week to heal up after the 2 most physical games he's played as of yet.
Now he's entering November and going to finish with a 3 game stretch starting with PSU, and guess what, there's no bye week to prepare for TTUN and the B1GCG!
If he needs an off week to recover after every team he plays a team with a pulse, then we're in trouble. Stop acting like it's normal to have an off week to get his body right after every tough opponent. Buck up! No more bye weeks!
Stop talking about Justin Fields being hurt or needing to recover! He's fine.
Also, don't even put it out there in the atmosphere. Making him a target. He's the only part of this team that's nearly irreplaceable. Media continuing to highlight vulnerability will only make him more susceptible to injury. Annoying ASF. Down right reckless imo.
Putting Garrett Wilson at PR just makes so much sense for this team right now. Especially from a recruiting standpoint (and as Urban Meyer would say 'always be recruiting').
We have a lot of high-profile games coming up and for all the young eyeballs to see and hear the announcer say, "Garrett Wilson back deep to return for Ohio State, true freshman WR from Austin, TX".
They be like, OK youngblood, I see you.
We are about to embark on an epic run through Penn St, TTUN, B1G CG, Playoff semis, NCG...culminating in a Trophy hoisting ceremony!
Best optics possible.
Reminds me of Chris Olave. Hopefully this kid follows suit and decides migrating from the west coast to Columbus is in his best interest.
Possibly 3 SEC teams. The loser of the Bama/LSU game is in for sure. They will have an easy walk to the finish line after that and post a media hyped 11-1 record.
The winner of the SEC championship game is automatically in. If it's Bama/LSU then that's it, 2 those are your 2 playoff teams.
It only gets interesting if someone from the east wins (UGA/FLA). This is where they might jam in 3 SEC teams. SEC champ UGA/UF plus Bama plus LSU.
This only happens if OSU or Clemson lose.
you have to put in undefeated OSU or Clemson. But we all know if it's a comparison of 1 loss resumes, SEC is going to trump everybody. Sad.
Chumps. Wisconsin mucked up this game like only a chumpy Big10 team could. The nation was all prepped to watch a glorious top 6 matchup and gloss tOSU as a tried & true certified playoff team. Now the whole narrative has changed. We will smash them all the same, but instead of getting credit for an impressive victory we will hear the same old refrain about how Ohio St hasn't played anybody, Wisconsin is trash, etc... Way to go Bucky, way to go. Smh.
Chumps. Wisconsin mucked up this game like only a chumpy Big10 team could. The nation was all prepped to watch a glorious top 6 matchup and gloss tOSU as a tried & true certified playoff team. Now the whole narrative has changed. We will smash them all the same, but instead of getting credit for an impressive victory we will hear the same old refrain about how Ohio St hasn't played anybody, Wisconsin is trash, etc... Way to go Bucky, way to go. Smh.
Hoping to have primetime kickoff, in the cold, late November night against Penn State (the week before TTUN) is such a bad take. I get it, the author is not a coach, not a player and not in any way a football operations guy for tOSU. And it shows.
If I could choose any game of the year to be a noon kick, it would be the PSU game. Get this thing over with as soon as possible, and get the team resting and prepping for the season finale in Ann Arbor.
I'll be hoping for an early kick that day, 3:30 at the latest. Hopefully Gene and the networks are not as ignorant, and they recognize that forcing us to battle the boys from Happy Valley until midnight the week before our visiting our rival is not doing any favors as we chase that coveted playoff berth.
Head out of arses please.
All 3 of these QB's that you mention have "developed" with game experience because they have high ceilings and they are elite football players.
Not ironic that the one QB you didn't mention (Barrett) hit his peak as a RS FR in 2014. There was nowhere else for his game to elevate to over the next 3 seasons. I said several times, if a ruthless talent evaluator came in from the outside and loyalty wasn't a factor, JTB would have been 4th on our depth chart.
1. Haskins
2. Burrow
3. Martell
4. Barrett
I stand by this, as the top 2 guys are clearly head and shoulders better (not even debatable unless you're mentally challenged). Tate Martell may be wrong being ahead of Barrett, but I don't know and don't care. I'm not willing to fight and die on that hill, because I wouldn't have wasted any time "coaching up" or micro-evaluating Barrett and Martell skillsets if I had Haskins & Burrow available to work with in that QB room. Very first day of camp, practice #1, it would be so obvious that Haskins & Burrow can make all the throws... and Barrett & Martell cannot.
Therefore all my time and focus would be spent on getting Haskins and Burrow ready to roll as QB1 & QB1A, while Barrett & Martell worked the scout team reps and battled for #3 & #4 on the depth chart.
The Buckeyes are by far the biggest football program in the state of Ohio regardless of level: High School, College or Pro. I don't think anyone would consider the Browns or Bengals a step up or top of the heap situation over tOSU. By any metric imaginable (stadium size, ticket sales, tv viewership, fan support, brand recognizability, brand loyalty, national reach, global impact... etc) Ohio State football is a dominant force, second-fiddle to no one. Or to put it succinctly as both Ryan Day & Jeff Hafley have said repeatedly about Ohio State, "This place is special."
Why would you leave Ohio State for the NFL? In college you control every part of your program, most importantly: YOUR ENTIRE ROSTER!
This allows you to construct your team EXACTLY the way you want. Whereas, in the NFL you have almost no roster control and the pool of teams that are hiring are usually dumpster fires. The coach they pushed out and tasked you to replace knows how to coach football.
Borland looked great out there this week! Dude is a Monster!!
Agreed. Our traditional uniforms are one of the best looks in all of sports. We do our ourselves a disservice by deploying gimmicky tactics like these for big games imo. I'd prefer to see the Buckeyes look like the Buckeyes coming out of the tunnel instead of some rogue outfit, and I'd rather see the crowd looking like Buckeye fans are blanketing the Shoe rather than a sea of black.
No. You're wrong in pretty much every part of your post above here.
Sorry Tuf, but I don't think even the staunchest Borland supporters can justify 32 taking reps away from 5 anymore. Baron Browning looks like a wherewolf in the middle of our defense, prowling sideline to sideline destroying souls. Borland just cannot run. Flat out can't. He wasn't fast before the leg injury, no he's hardly serviceable. Just way too slow to be a major player for an elite unit who's destiny is to play against elite opponents in the playoff.
It's the games that are played along the way that shape the field.
Eddie Money, one of the all-time greats!
"I think I'm in love"
"Shakin'"
just too many classics to list. RIP Eddie!
OU gets invited to every dance because they make a good bridesmaid. It works out nice for them as they get to do their hair & nails, put on their makeup and wear their best dress without really threatening to take anyone's crown. Nobody expects them to really compete & win anything BIG... ever. The Sooners are perfectly content being just another pretty face in the background.
Ohio State, on the other hand, is a threat to throne. Love em or hate em, the Buckeyes are legitimate contenders in any arena they enter. What was Coach Meyer's record against top10 teams? What was his record as an underdog? Startling numbers to crunch and process. tOSU doesn't play nice and sit quietly in the background, politely making way for the 2 chosen darlings to shine (Bama & Clemson) while those 2 take center stage to receive all the praise and adulation. Instead, Ohio St steals the show during any contest, any venue, anywhere... the mainstream media (ESPN) does not like this. They own the SEC Network & the ACC Network and they don't want Buckeye Nation shining brighter than their 2 pre-ordained entries: Alabama & Clemson. So they stuff the remainder of the pageant with patsies like Miss Oklahoma, who knows her place in the back row, perfectly happy to be overshadowed by the alphas, while waving and smiling robotically as an also-ran.