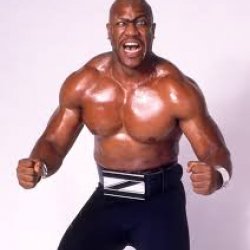 droessl
Raleigh, NC (via Zanesville, OH)
MEMBER SINCE August 13, 2011
Favorites
SPORTS MOMENT: Seeing Dorsey hit the turf on 4th down
COLLEGE FOOTBALL PLAYER: Eddie George
COLLEGE BASKETBALL PLAYER: Jim Jackson
NHL TEAM: Carolina Hurricanes
Recent Activity
This is equal parts fantastic and troubling. A+, would upvote again.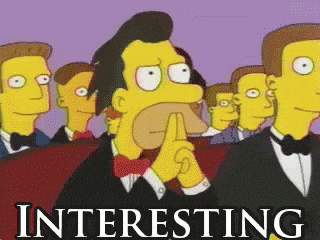 This is the first time I remember when I'm actively rooting for a player to leave.
Oh word, Jake? WORD? Maybe Sheffield won't play and I'll feel even better about our chances to shut Browning down.
Did... did it just get a little dusty in here?
Pretty sure Bush was on the field for Parris' 78 yarder.
"Jim, any chance you'll allow the team to eat chicken next year, you know, like normal people?"
Fuck Michigan. That is all.
I would very much like to stop knowing where Kendall Sheffield is.
Would not have guessed he's already 65.
One: yes, we're spoiled as college football fans. I'm in North Carolina, and my friends are genuinely excited about their (sure to finish) 8-4 NC State team. I love that optimism.
To the finer points of why we're miserable this year:
-Our LBs suck, and the fact that Bill Davis still has a job speaks to a larger problem
-Maybe hiring the DC from Washington State, who I've never known as a good defensive program, wasn't a good idea?
-Welcome back 2016 Isaiah Prince!
-Why are we calling RPO plays when our QB can't run? Related: where did Haskins' legs from the TTUN game go?
-Why can't our OL of 4-5* kids who average 6'6", 315lb push Purdue's DL off the ball?
may not be a "freak athlete"
A lot of great answers have been taken, so I'll go one with one that hasn't: Shawn Springs. Go tell him to lock down the other team's best receiver and don't slip.
I was expecting this article to just say "poorly."
I never thought I'd say this, but I hope he retires. He looks beaten.
I just signed up for Hulu Live a couple weeks ago and am a fan. The only downside is it's on about a 90 second delay so watching the game and checking Twitter is a no-go.
I'm increasingly confident we're going to beat the hell out of TCU in this one.
There's a different feel to the videos this season and I love it. They seem more personal/team specific as opposed to (really well made) hype videos.
So we're going for two at some point?
Keep in mind this game is against Oregon State and not TTUN.
I fear (well, salivate at the thought may be more accurate...) that the beating administered to the Beavers is going to be worse than if Urban were coaching.
Good to know I wasn't alone with that reaction.