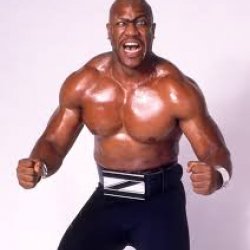 droessl
Raleigh, NC (via Zanesville, OH)
MEMBER SINCE August 13, 2011
Favorites
SPORTS MOMENT: Seeing Dorsey hit the turf on 4th down
COLLEGE FOOTBALL PLAYER: Eddie George
COLLEGE BASKETBALL PLAYER: Jim Jackson
NHL TEAM: Carolina Hurricanes
Recent Activity
The trunk site is interesting, unfortunately it was started by TTUN student.
Deaths are also a lagging indicator, so 2-3 weeks from now after this surge of new cases, I fully expect it to rise as well. I truly hope I'm wrong though.
It really would. Even if it's not this rivalry, any two opposing teams/groups putting out a joint message would be really powerful.
I appreciate your optimism, but it might be a little high.
I don't think your choice of Werner is bad. Dude is a good player, and he gets way too much criticism, but I don't think he's indispensable.
The Athletic's last mock draft has Dobbins going late in the 1st to Miami.
As a North Carolina resident, please don't refer to South Carolina as "Carolina." Don't worry, I'm not a UNC fan by any means, just not a fan of pretty much everything in South Carolina outside of restaurants in Charleston.
Logged in to build my answer, but you did the work for me. Thanks!
Maaaan, that first half line of OSU -9.0 is really tempting.
At least you didn't take TTUN and the points.
This thread reminds me that you can't drink all day if you don't start in the morning.
It's gonna be like 85% Buckeye fans, isn't it?
Wisconsin won't keep this within 35
I live to hate that whole damn state, but this post is getting dangerously close to Buzzfeed for my taste.
Kyle is t5 on the year. Let's not sweat it.
you shouldn't use that word
Maybe Urban, for two reasons: he hates Michigan as much as I do, and he might be the only person I've seen who gets more nervous during games than I do.
I'm no scientist, but I think this is a good thing.
Born in '83, so the Cooper years left a scar which will always make me nervous for this one. I've been to two in person: 2000 (Cooper's last game- sat in C deck at the north end and was so. damn. cold.) and 2008 in 30AA where 35 of our 42 points were scored in the OPPOSITE end zone.
How's his motor? Is it high?
Appreciate this, and FWIW I'll second on ignoring Weather.com and Accuweather.
Could've sworn Cris Carter's suspension was also in 2003