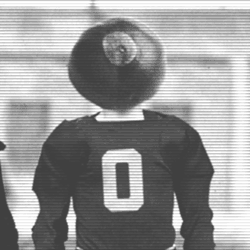 Drewbdu
---
Greensboro (via Medina)
MEMBER SINCE July 02, 2019
Born and raised a Buckeye, now living in North Carolina.
Favorites
SPORTS MOMENT: 62-39
COLLEGE FOOTBALL PLAYER: Justin Fields
COLLEGE BASKETBALL PLAYER: Coby White
NFL TEAM: Browns
NBA TEAM: Cavaliers
MLB TEAM: Indians
Recent Activity
We're in the top for top 100 DE Tyreak Sapp, a current Florida commit.
Foreman's top 7: USC, Georgia, Alabama, Oregon, Clemson, LSU, and Howard
The mods didn't take any action against Spooner, he just couldn't take any criticism from fellow posters.
($) https://247sports.com/Article/Emeka-Egbuka-Clemson-Ohio-State-Oklahoma-Washington-148874685/
($) https://247sports.com/Article/JT-Tuimoloau-Alabama-Ohio-State-Michigan-Oklahoma-Oregon-Washington-USC-148849935/
Brandon Huffman updates on the two Washington five stars.
Not to get too off topic, but one could argue it is a slap in the face to charge 13 bucks a month for information that is arguably not even as good as the free sites. But that doesn't mean I don't want to know the few bits of info that the site does provide.
Touché.

I'll try to guess what the article says without access to it:
"Things are looking good for Ohio State with Emeka Egbuka, number one WR in the class of 2021! Egbuka is close with Oklahoma QB commit Caleb Williams, and, while the Sooners are still a threat for the stud WR, my sources tell me Ohio State is still firmly in the lead."
($) https://buckeyescoop.com/forums/1708/discussions/2931/
Givler wrote some stuff about Egbuka in this article. Anyone know what he says?
On the 247Sports football recruiting podcast, Brandon Huffman said Ohio State still leads for Egbuka and Tuimoloau. Like everyone else has said, if there were visits, there would probably be a lot more movement.
About a week ago he said it would be at a 9 if he had his crystal ball.
Some OU fans think because they are the favorite for the number one dual threat QB in the class, Caleb Williams, they will get every recruit they want this class, even ones basically no one else thinks they will get, like Emeka Egbuka and JT Tuimoloau.
I'm sure Egbuka realizes that QB accuracy and arm strength are much more important factors than athleticism when it comes to his own stats. If anything, I'd assume McCord's exceptional performance and Williams' accuracy struggles during days 2 and 3 would demonstrate that perhaps he'd be better off with a pocket passer than a dynamic athlete at QB.
There is a pretty clear regional trend with COVID. The Midwest and northeast have mostly been fine after the initial wave, while its gotten much worse everywhere else. At this point, I would be fine if the Big Ten was the only conference able to play this fall.
Yeah, I'll also point out that the virus doesn't discriminate based on political party. It's everyone's responsibility to stop the spread, so pointing the finger is counterproductive. I'm sure many of the people pointing the finger at protesters are not taking any precautions either.
https://247sports.com/LongFormArticle/Final-ranking-of-the-best-QBs-from-the-Elite-11-Finals-Ty-Thompson-Brock-Vandagriff-Kyron-Drones-Caleb-Williams-Kyle-McCord-JJ-McCarthy-Carlos-Del-Rio-Miller-Moss-Tyler-Macon-148733101/#148733101_5
247Sports Elite 11 Camp Rankings:
1. Thompson
2. Vandagriff
3. Drones
4. Williams
5. McCord
6. McCarthy
7. Del Rio
8. Moss
9. Macon
10. Morton
How big a factor does this competition play into the Elite 11 MVP award? If McCord wins that, it could push him up a bit in the rankings (though there isn't much further up he can go!)
AE, with August visits cancelled, do you think Egbuka will still commit in August or wait things out?
If visits starting back up is reliant on everyone being on an even playing field, then I don't think there will be visits at all this year. If visits will happen even if some states/schools have shut back down, then maybe Ohio State will be able to have visitors in September or before late signing day.
I think everyone who is following recruiting knows that Ohio State is heavily targeting Hancock. This doesn't change that.
Basically "I want us to play together."
($) https://buckeyescoop.com/forums/1708/discussions/2745/
Is this about Hancock?
I don't think anyone is hurt by the Devonta Smith situation. I can't blame a DB for wanting to play for Saban, and I think the decommitment helps Ohio State with Jordan Hancock.
I think it's important to note that pretty much all of our remaining targets want to take visits before they commit. I think most crystal balls for our targets (maybe excluding Egbuka) right now are based less on actual movement and more on the "vibe" surrounding certain prospects.
If Hancock flips, that would have to be a good sign with Barrett Carter as well.
Is the staff more confident they get Hancock now? Do you think they take another CB when Smith decommits if Hancock is out of the equation?
I'm pretty sure they wouldn't be okay with Smith decomitting unless they were confident it would help them get someone better. If they get the two Washington five stars, best class in 2021 would be pretty much guaranteed. Add Leigh and a few more four stars and best class of all time would be achieved.