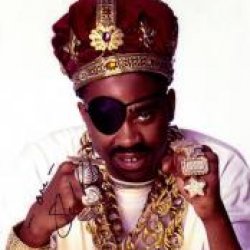 Dr. Ninjutzu
---
Gainesville, Fl (via Columbus, Oh)
MEMBER SINCE May 24, 2013
Born in the C-Bus, raised in Gville Florida. I have a unique prespective on Coach Meyer.
Favorites
SPORTS MOMENT: 2002 Fiesta Bowl
COLLEGE FOOTBALL PLAYER: Mike Doss
COLLEGE BASKETBALL PLAYER: Udonis Haslem
NFL TEAM: Bungles
NHL TEAM: Blue Jackets
NBA TEAM: Cavs
MLB TEAM: Tribe
SOCCER TEAM: Chelsea
Recent Activity
Really needed a film breakdown right about now. Thanks great read!
That goatee should be done
I went in 2013 and I received an email from NW last week that says the only to get a ticket to this game from them is to buy season tickets. The price range is $230 - $355 for tickets to the whole season. Sounds like a terrible strategy because those numbers aren't crazy and some Buckeye fans will pay that for one game and maybe not even bother selling the ones they don't want.
Belicheck's allowed to wear blue I guess
Arizona fruit punch for life
Young, Coop, Harrison. We'll be fine.
I learned something last year too...... Shit Happens Bum Juice!
Gotta love that sweet sweet Maction on a Tuesday night
Master Teague III standing next to Emory Jones?
One of your finest DJ. GO BUCKS!!!
Big fellas look like they're about to break those suits
Can we get both Smith and Parsons? If I had to chose I think I would take Smith right now.
True story: my brother was a police officer in Gainesville during the Tebow years and was given the task of driving Herbie and Desmond to or from the Gameday set when they came to town. As they approached his cruiser my bro said "buckeyes ride up front" and he made Desmond ride in the back. As far as I know he was not charged with theft of the Helsman Trophy.
Georgia hasn't played Alabama since 2012
I'm really feeling young Mr. Friday's emoji game. Especially Tennessee and BC.
Ok good- another site seemed to think Burrell overtook Meech but I don't think that was what I saw.
I don't care what the header says I'm not going to work today.
Once upon a time there was a writer from a web site in New Jersey that couldn't tell the difference between schools in the south with tiger mascots that lacked a state in thier name.
Still getting over that tough loss to Auburn?????
Isn't Wade from Jacksonville?