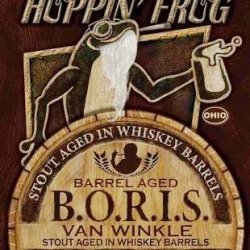 dr green
---
Member since 31 August 2010 | Blog
Recent Activity
Someone had to pick up the slack after Vrabel moved on. I highly recommend steel-toed shoes, eye protection, hearing protection,and sunblock when mowing and edging. You only get 1 pair of feet, eyes,and ears; plus, melanoma is deadly, Bukyze.
http://abcnews.go.com/US/lawn-mower-injury-alert/story?id=32059032
https://www.melanoma.org/understand-melanoma/preventing-melanoma/facts-about-sunscreen
If it makes you feel better, you can think of the place as Tricon Global arena.
How can I do the PayPal thing?
And, they all need gloves to protect their hands from flying debris or shattering sledgehammer handles.
I agree on the lack of PPE. Bare minimum,they should be wearing hard hats, safety glasses, and gloves.
That's much better than "it needs warshed".
It doesn't look like the players or coaches do.
11W has you covered: http://www.elevenwarriors.com/ohio-state-football/2014/07/37215/an-interview-with-ohio-state-great-robert-smith
You lost me at cucumber slices. The only good cucumber is a pickle.
I agree. I think Boulware is flat out dirty.
Oh My! Would you believe "tomatoes", 3M? There's a Dan Quayle (potatoe [sic]) joke in there somewhere.
I like winners.
Bucklovin', 3M didn't have that unnecessary apostrophe in winners.
I think we are out. B1G champs beat us. The committee's one out.
LOL. So disappointed that I can't UV this comment.
Cardale Jones
Tom Herman
Charlie Strong
This grammar cop had to sign in to give you an up vote, HOS.
Put the cough syrup down.
Remember: A conference loss in the SEC is as good as a conference win in any other conference. That's just how good they are.
They still need to fix some things, though.
FTFY
So, you're saying we'll manhandle them like TTUN is doing.
We currently have 2 undefeated teams to meet on the path, but Brasky will likely get their clocks cleaned by Wisky before we meet. Next up is Northwestern and we can't sleep on them.
Your skin in the game is emotional investment and the emotional outcome is real to you (and other fans.)
http://www.nytimes.com/2011/10/23/magazine/the-thrill-of-defeat-for-sports-fans.html?_r=0
1. Yeah, but
2. Hope it's not too late this year
3. You need to check your grammar in this bullet point. Learn your thens and thans.
4. But with our scarlet-colored glasses on, we all half expect to go undefeated.
5. Hot damn! We did, but later he came up hobbling.
6. Mike Weber does looks good. I wish we could block better for him.
7. We should have been in the 2 minute drill at about the 3:14 mark.
8. But I can still want to win every game forever, especially those against teams we should beat.
9. Too bad the secondary wasn't more solid.
10. Amen.
11. UV for you.