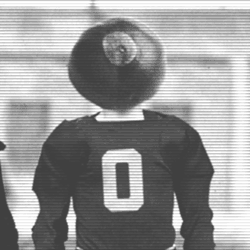 DowntownBuck
---
MEMBER SINCE July 28, 2017
Recent Activity
"Without being able to back it up..." What? There's no doubt he has controversy at his last 2 schools. Don't be a homer...Hairball ain't wrong
As I stated months ago...this a HUGE year for OSU football ( yes I know they are all huge, but this capital HUGE) 12-1, 13-0 is Paramount. This will set up recruiting for the next 5 years. Any kind of slip up like a 9-3 season and recruits will lose confidence in Day...mark it down. We seen some decommit so far, but that could be players waiting to see how we do in Year One. This season will speak a TON to where we will be headed in the next 5+ years. We could have a smooth transition like Dabo and Lincoln, or we could be like USC, Florida, Miami, Michigan....
The name of a position on the field "ruins the game" for you???? How? The name of a position means nothing during a game, not sure how that "ruins" it for you
Trevor Lawrence came in as a true freshman and did fine...I think if Fields is what they are saying, he'll be more than fine
Weber or not he stays is up to him
BS...terrible. If that's your "ONLY" goal...then you have a losers mentality
I highly doubtful he's in competition for anything but the 3rd spot...no way this guy moves up unless injury occurs
I really hate the "Just beat *ichigan" comments...it's just a losers mentality. Hate to break it to you but if we are 0-11 going into The Game....we ain't winning. B1G Title and the Playoffs
Sorry, need a little more than that
Backhanded compliment
BuckeyeinDenver, where do you live? I'm basically 5th and Broadway...Baker neighborhood
What I said in the other thread... perfect fit
He's a West Coast guy (Nevada), I could see him with Chip Kelly at UCLA
I might "root" for Coach Day and hope he "routs" a lot of teams....:)
He's not...so I don't care
Thank you. I'm glad someone else noticed this. The media paints this guy as one of the best ever. He cruised through the regular season with hardly any challenges and finally, his last 3 games vs ranked teams, 2 he looked like shit. Played terrible vs Georgia and looked pedestrian vs Clemson... nobody in the media talks about this.
Thank Kant
It's not like *ichigan is running a bunch of 2* athletes out there. My buddies new weeks before the Game that they couldn't stop the crossing routes and this coaches did nothing to change. I like the Washington hire, he's an upgrade, I'm just not sold on Mattison. I thought it was a legit question from my friend
They didn't play any decent offenses till the end, then they got exposed...what's so difficult to see. Even Michigan fans admitted as much
Some of you guys are insufferable. Their defense was great because they didn't play any decent offenses. The 3 times they did, they got beat. Couple of my *ichigan fans were never 100% sold on the defense. They all said we will wait and see when they play OSU...well we know what happened. These guys that gave up 100+ points in the last 2 games will need to scheme against Clemson and Bama next season... hopefully...hope some of you clowns are right
I never once stated he was a "downgrade" in my original post
BS... people bitch every Saturday at our position coaches, not just Schiano