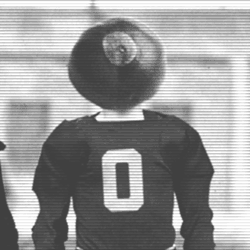 DowntownBuck
---
MEMBER SINCE July 28, 2017
Recent Activity
Wow... Illinois...if they pull this off
Theflu, not true at all. If PSU beats us and runs the table (which seems likely if they beat us), they will absolutely be on the playoffs. 13-0 B10 champs .. absolutely in.
That's exactly why a 2 QB system never works....
Where was this Alex Grinch last year??
Ehlinger has ZERO vision. Dude gets sacked from every direction
CeeDee is really good
Ehlinger is tad bit overrated. Gotta see that safety coming after 15 minutes in the pocket
Chill bro, we are all rooting for the same team. Just a question I threw out there and got 70+ responses...a lot to talk about during a bye week
I disagree. I listen to channel 84 College Sports on SiriusXM all day and almost every radio guy to a man has us #1. I think playing the "disrespect card" is gone.
That would be "coach speak"...every coach in the country says this
They will if MSU takes care of the rest of their business
Welcome to the new football... becoming flag football
Creekbuck STFU....he called out both players
Why?
Victor...you killed that drive
STFU
OMG, some of you fuckers are nutz. Game is 4 minutes old
Wow...settle down. 5 minutes into the game
Fuck
I think Danielson is getting denial...they aren't punting because they are down 2 scores with 6 minutes left...
Not impressed by Nix at all. Burrow is 10x better. I think LSU crushes The Gators next week
Fuck Nate, you've been Iowa's QB for 7 years...why throw that
There's the Patterson we love