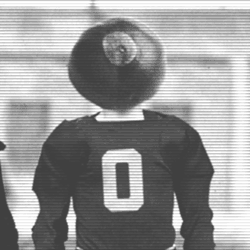 Doug T
---
Member since 05 April 2011 | Blog
Recent Activity
Shane Montgomery should be the next offensive coordinator at OSU.
Northwestern at home getting 7 is the lock of the week. Persa has knocked the rust off and ready to go. Northwestern wins outright by 4 points.
Illinois underrated wins by 20 points.
17-16 The Buckeyes win! I wear an 1x large.
31-16 Buckeyes If Braxton Miller shares snaps. If Miller doesn't play 17-16 buckeyes.
The defense will get 5 or 6 shut outs this year!
Great read, Half a Hoke should be put in the Urban dictionary.
If gameday has a show at OSU this year the fans should all disappear right when they go on air. It would make a huge statement to them.
I like this idea, BTN should also have a highlight show showing outside the conference games.
I will never look at pickles the same way again. Thanks for the laugh.
By hiring an agent Pryor becomes elligible. The Dan Wismar article is a great read thanks for sharing.
Fickell works as a parking valet at UNC
derp
Great pics! Thanks for sharing them. I found this web site because I enjoy reading Ramzy. I bookmarked this site because the rest of you are good too.