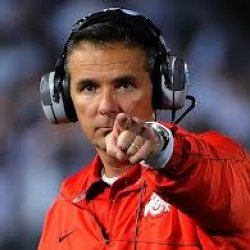 DOUEVENURBZ
---
MEMBER SINCE May 28, 2014
Recent Activity
Sounds like the spring game will have sacks galore (two hand slap style)
Oh how the season seems so long ago now. Last time we saw Haskins he was breaking records, showing sure NFL ability, nailing receivers with a strong arm to boot. But now is the season of overthinking and smoke screens
0% of logical OSU fans have rooted against him. It's more that he's been the prototype of why the "don't turn your head" style of pass D is frustrating. Here's to hoping Hafley turns him around (see what I did)
Wow, couldn't tell you the last time I forgot a key piece on a Buckeye b-ball team. Feels kinda good
Everyone has different tastes fellas. I find myself enjoying almost anything comedic outside of Blue Collar Comedy and Tyler Perry. I have a very high stress job so I enjoy the dumb off topic life as much as I can.
anyway..GO BUCKS
I didn't know Common Man and T Bone were so hated on here. It's one of my favs along with DP (which now I'll have to stream). Nothing wrong with laughs along with your sports
Kliff K says hold my beer
With a front of Wesson, Ledee, Gaffney, and Liddell? Gonna be Good
I had high hopes for this guy. His senior HS year started off amazingly before the injuries
Good luck young man!
are we waiting for anyone else to decide?
I like this as long as it's a quality control type role. I guess Mattison's contract was up at UM anyway. Hopefully it means nothing about L Johnson
I'm not up to snuff on this year but close with certain college and MLS circles, bet the rent on Yeagleys boys this year.
Soccer Bucks will need a couple years under Maisonneuve to get going again but it'll get better
Who's the last NFL great / Heisman qb? Palmer? Is Carson effing Palmer the last "great" Heisman qb? I'm going to bed
The Cooper years were just that, one coaching stint. They are now on their third coach that cannot beat us. And after Harbaugh, they have no plan on who could take over.
Since Cooper left, TUN has matched the total number of wins that he had..2
The DB's quietly had an awful game. But Harrison was defensive MVP (Columbus native) and Borland made a few plays. Werner had a good PBU but got caught in the wrong gap a few times on the last few drives.
Hats off to the O line though. I've thought they were disappointing most of the year but they were a key reason 55 offensive points happened
Nico Collins will be in the league
More Booker and Olave? It's like we figuring something out here!
Will Higdon best Biakabatuka's record?
anyone else feel sick with that stat on the longest running plays given up this season?
I think the line move is a reaction to us actually seeing this coaching staff making the moves and adjustments everyone and their mother has been screaming about for weeks