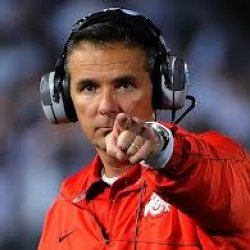 DOUEVENURBZ
---
MEMBER SINCE May 28, 2014
Recent Activity
I have been wondering about this for SO long. Is his name actually Dabo?
Can we send whoever number 62 and number 39 is out for the coin flip?
Confident but I'll never forget/forgive the 90s. 31 to 10 thanks to crappy weather
Holy Buckeye or the double reverse pass against Bama
Oh how beautiful 3000 would be
Sorry no QB has ever wanted to transfer to Sad Valley
PSU has the second best D line in the conference after us. TTUN is having success on D based on scheme. It's up to Day and Co to develop the winning recipe
This escapes me every year, but do guys who are Juniors but obviously leaving get honored? ie Young and Okudah?
I noticed Gill in street clothes on the sideline FWIW
We won't hear much about it in all likelihood until the next units come out next Saturday, but here's to hoping the young man recovers
Agreed, here's to hoping Crowley is good to go.
I don't want to see Fields or Dobbins past the end of the 1st qtr
I love Sean McDonaugh's cracking voice during this
So the little guy in the Gif is proven to be correct? Life is complete
My flight home from vacation is 8:30 that evening, I have been hoping/praying/making sacrificial promises for this!
And in artificial turf where it cannot stand up
I'm a browns fan but already accepted I'll be happy for Bosa when he dominates a lackluster O line tonight
Maybe confusing with Crowley?
It's cool then you remember Terminator then you're like oh yeah not cool
With our QB depth they need to work on direct snaps with Dobbins and Teague when we're already up by 17
When that punt went into the end zone I said touchdown. My wife was so confused and asked how that was a touchdown. I explained to her it's a touchback and Day will create a TD drive in this situation using the D's aggressiveness against them, anyway now my wife is in bed and I'll be watching this solo the rest of the way