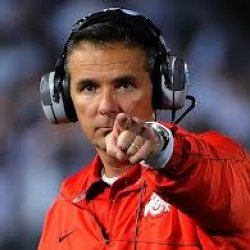 DOUEVENURBZ
---
MEMBER SINCE May 28, 2014
Recent Activity
How many McCaffrey's can there be?
thank you for the write up, very informative
With Johnson being a lean, adding Grimes would be as good of a haul as Okudah and Wade, let's hope together brother
And now seeing momentum with the number 1 DT from Washington, see Bill Greene's crystal ball
2006 was the only one I have been lucky enough to attend, never going to complain about that. Number 2 is Curtis Samuels leap, number 3 is the blocked punt to TD two years ago that turned it into a blowout, the game that was Mich way into the playoff and back into relevancy. You hate to see it
DPJ, so much that Urb and Coombs went to visit him in a blizzard
#11 is Wyatt Teller, now a guard on the Browns.
Honestly my only concern is the DBs. Also, are Christman and Haubeil back?
Everyone seems to keep forgetting about this!
Why? Proctor is the obvious guy in a single safety set, Hooker seems to be just behind him. Need CB help or else there will be far too many new dudes out there next year
I'm between Jack Daniels and Jim Beam. Should probably find healthier stages
The commentators are already making me drink more
I have been wondering about this for SO long. Is his name actually Dabo?
Can we send whoever number 62 and number 39 is out for the coin flip?
Confident but I'll never forget/forgive the 90s. 31 to 10 thanks to crappy weather
Holy Buckeye or the double reverse pass against Bama
Oh how beautiful 3000 would be
Sorry no QB has ever wanted to transfer to Sad Valley
PSU has the second best D line in the conference after us. TTUN is having success on D based on scheme. It's up to Day and Co to develop the winning recipe
This escapes me every year, but do guys who are Juniors but obviously leaving get honored? ie Young and Okudah?
I noticed Gill in street clothes on the sideline FWIW
We won't hear much about it in all likelihood until the next units come out next Saturday, but here's to hoping the young man recovers
Agreed, here's to hoping Crowley is good to go.