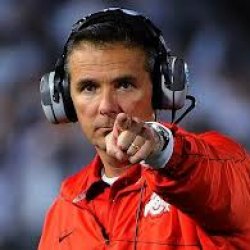 DOUEVENURBZ
---
Member since 28 May 2014 | Blog
Recent Activity
I think Chris Holtmann was the best hire since....that Thad or Chad guy has
Probably going to Ferentz
Special teams played well tonight...huh?
if our defense was a person I'd check my appearance in the mirror before they noticed me
offense...oh..hey man. Didn't see ya there
Exactly what a guilty mod would say....
I'm very superstitious. It all started during the 03 championship game when I thought laying a certain way is what kept us in that game.
Good things kept happening yesterday when I was standing up, so the second half was all on my feet all the second half. Briefly sat down...JT fumbles. Stand back up we complete the comeback.
They say you feel the booze more when you stand up, so it helped me there too.
go bucks!
Bahahahahaha! I mean we took the lead with a couple minutes left. Trying to beat traffic or having a Joe Pa toilet moment?
Mad tree Psychopathy. Drank it through the whole game..which means I will have some every Saturday from here one on out. Cheers!!!
Defense Defense Defense Defense Defense Defense!!!!!!!!!!!!!!!!
Problems are all internal. Take away one of the mistakes we made and this is a game to the wire. Urban must reassess his assistants and their philosophies. Players cannot come out of a bye week looking soft and lost.
When you can't pinpoint a loss on a player or moment, the issue is coaching
If I had my way, every betting line would be like this. Urban turns his guys into animals when they are trashed as underdogs...
Me and the wife scheduled our Hawaii vacation during the upcoming bye week, taking our minds away from a buck-less weekend and our jobs. Couldn't be more excited but praying to bejesus no "issues" this year
*halftime speech*
welp....here's the Penn State film...
Anyone else flipping between this and the Georgia Mizzou game?
I just yelled something similar but not as clever. Good job NNB
Is Gus on medication now?
If that's OSU in D its targeting right Jim D?
No one does a better job of managing his pitching staff than Tito. Now we have the AL Cy Young winner tonight, followed by one of the more underrated (and absolutely stellar in away games) pitchers in Cookie.
Houston looks like they could be tough so hopefully we get some good momentum and a bit of rest!
PS for those who didn't hear John Smoltz with the stat, Game 1 winners in the DS rounds win the series 77% of the time.
Go Tribe!
Was great to see Grimes get some game time! His size and athleticism will be incredibly valuable
As a Columbus-til-I-die who agrues weekly with his believeland wife over the better city, I agree with this. Overall sports, give the nod to them. Hell I root for all their teams anyway.
Now, the most successful sports city...different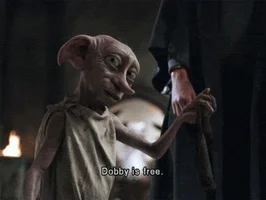 I have a weird habit of throwing whatever is in my hands in the air and running with the Buckeye, around the living room, during big plays. This happened with 85 yds through the heart of the south, and then again with Samuel galloping into the end zone. Usually I'm throwing a pillow or my buckeye necklace (never a beverage, so help me God). Now I have a baby this go around, better be careful.
-Our every-year-assistant coaching carousel stresses me out. I think Urban's system is similar to John Calipari's one and done targetting, we go for two and done coaches, and sometimes have missed, including some coaches still here.
-I don't know how KJ Hill isn't a sure fire starter this year.
-Every time I see Buck I Guy on TV I apologize to any non-OSU fan in the room.