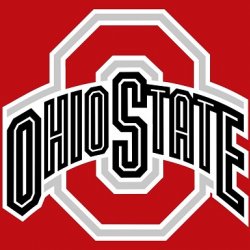 doudt
---
Member since 24 July 2013 | Blog
Recent Activity
JT and the receivers need to be clicking right now. If they can click, we'll score some points.
Question: Your thoughts on Beck continuing during and after this season? Should we replace him or not? I got into a discussion with a lifelong Husker fan who said Beck was horrible with play calling and he believes that the fall of Bo Pelini was because of Beck. Did Beck cause Cardale Jones to fail? Compared to last year, I saw a lot of dazzle and spark, this year we're barely even getting anything out.
Honestly - is it me or just the media swaying my mind about how I feel about Pelini? I feel like he's a great coach, he cares about his players and he does not take any bull from the media or his naysayers. Sure he's a little brash, but that's how he speaks his mind. Pelini is straightforward with his words and he says what he needs to say. Kids need to know the truth (to a certain extent, but calling the AD something isn't a good idea) and they need to be exposed to what's going on. Some may call it a bad trait, I think it's a rare trait we see from coaches these days. Step up or back off, I think Pelini is going to bring YSU back to the former glory days. All the power to you Pelini!
I believe that losses do make teams better, for example - the Buckeyes have been so well versed in 46 bear cover 0, they should have no problem executing against 46 bear defense. Losses allow teams to reevaluate themselves, look at their flaws and exploits and hopefully patch them up. I feel like the Buckeyes have patched themselves up pretty well, are the holes permanently sealed or temporary patched? Only time will tell. One thing I can say for sure is that our offense will beat the hell out of your defense and we want to see you stop it. Gotta love that feeling!
Hard to believe this is the 4th game of the season and it's almost October. Enjoyed the discussion and the thoughts from the 11W group. As for the top 4 teams, I'm definitely with Jason here. Texas A&M is pulling all the right stops, if they continue the way they're rolling, they're a legitimate contender - we'll see if Bert's team can beat them this weekend. Oklahoma will have to watch out for Baylor as well.
My lone question is about BYU - I know this team isn't in a Power 5 conference but they're averaging 37.5 points per game and their schedule is decent, possible playoff contender?
I'm from Maryland and I go to the Ravens game all the time. I will be going to the game this Saturday - my advice? Park in the garage. It makes things much easier and it's Baltimore. I'm icky about parking on the street because it's not guaranteed to be safe or something unexpected will happen. Just a heads up, go bucks!
Awesome brief, by the way Big Ben's last name is spelled wrong. Couldn't help but notice, he doesn't have a G in it.
I'm trying to think about how many states the BTN spans over in the Midwest (including Rutgers and Maryland) compared to the SEC - southern states (Texas, Kentucky, Florida, and etc). The area that the B1G covers seem to be equal to the SEC, give or take. You're right about the BTN having a strong customer fanbase, but the SEC fanbase may blow up for the SEC network over time. I'd say give it time, it may catch up the BTN and project a strong revenue over the couple of years. The SEC fans are crazy, but the B1G fans are crazier, we own up to it!
I'm excited for Maryland getting BTN and I will definitely sign up if Comcast provides an option (unless it's included - if so, great!). I'll keep an eye out on the BTN crew as well.
I'm from Maryland and Kyle Snyder's name is big here. The guy is a beast from what I hear, one of my friends had an opportunity to watch him wrestle when he was a freshman or sophomore and raved about him. He's very well rounded and skilled, conditioning-wise is excellent too. I think Ohio State signed one of the future all-time greats, this guy is definitely going to blow up in the next three or four years. Go Kyle!
This kid is going to go far in life. Bless the Buckeyes for getting a great talent on board. Go Sammy!