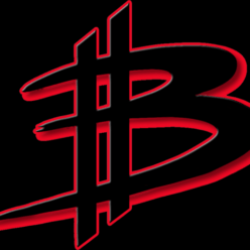 DoubleB
---
Canal Winchester, Ohio (via Columbus)
Member since 17 March 2014 | Blog
Favorites
COLLEGE FOOTBALL PLAYER: Eddie George
COLLEGE BASKETBALL PLAYER: Conley & Craft
NFL TEAM: Browns
NHL TEAM: Blue Jackets
NBA TEAM: Cavaliers
MLB TEAM: Reds
SOCCER TEAM: USMNT
Recent Activity
Err... I mean... he is in the HOF as a Mariner.
Those few sentences are all you need to know about Jameis Winston's character. Not that we didn't already know...
Hope the NCAA nails them to the wall USC / OSU style. #probablynot
I would imagine the majority of 11Dubbers all agree with you but the reality is Buckeye coaches are now essentially exempt from winning B1G COY awards. It's been since '79. The price paid for expectations I suppose.
IIRC Eddie doesn't own the restaurant, although he does get paid in some manor. A company called G3 restaurants owns and operates it, as well as a few more sports themed restaurants around the country. #splittinghairs
Lets pump the breaks on breaking the record.Obviously this dude is a ball hawk but the competition will only get better from here. That being said he obviously has the skills to break it. Lets hope he breaks it with a pick 6 vs Sparty and then obliterates and set it out of reach with a pair of picks vs TSUN. Go Bucks!
Man that sucks, feel just awful for the young man. Get well soon Tracy.
Maybe true. But unlike Stanford the Bucks have more than one playmaker. And that's good news.
Whoa! How cool is this? Nice work 11W's!
What the hell man? This horrific bullshit knocked the wind out of me. I pray for Mrs. Smith to make a full recovery & for their children. May they all find peace.
Up to 47% to 45% Thad. No matter what happens everybody wins.
I see whatcha did there.... I was always partial to this one.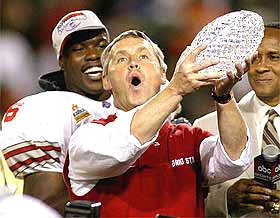 Haters gonna hate. I've got one...
Go get that goal Cam! Perhaps someday you can resurrect the dumpster fire currently burning up on lake Erie.
God yes... Homer Bailey... ugh. Awful awful contract... they'll never be able to move him to another club.
Thunderhawks dropping bombs! You sir, get it. I'm sad to see Frazier go too but understand it is a necessary part of baseball under the current system.
I could not possibly disagree more about Brandon Phillips. Guy hit .294 this year and swiped 23 bases at age 34. He still plays plus defense with the occasional flair for the incredible play. Phillips does whatever the team asks of him. In the past when they've needed a lead off hitter he hits 1 and gets on base. When Votto missed most of 2013 he hit cleanup... all he did was drive in 103 runs that year. This year he even picked up his base stealing a little bit to help manufacture some runs they desperately needed. I will never get all the BP hate. He does everything asked of him and is amazing with us fans.