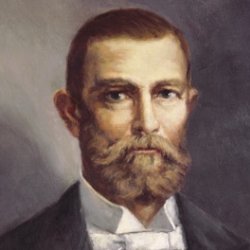 DonJuan
---
Member since 04 January 2014 | Blog
Recent Activity
https://www.elevenwarriors.com/ohio-state-football/2016/10/75509/ohio-states-rushmen-package-producing-big-time-results-plenty-of-parties-to-the-quarterback
I'm just waiting for the Indiana presser where he says they "Might be the best ______ that we see all year" and then will say something about one of their guys "Playing on Sundays next year"
Bosa had an 82 in strength and 80 in speed when he was in the 4th grade. A lot of low balls in here
Mike Weber after 90 yard touchdown - "Gotta give all the credit to these seamless jerseys. Really made all the difference"
I think he was just about everything in high school because he was by far their best player. Seems like a lot of our guys are moving around to different positions lately
As far as I know, he is just buried on the depth chart. He had the least true TE experience of Hausmann or Farrell, so it makes sense that he hasn't been able to pass either of them yet. The way things are going with Baugh's injuries, we may see him more than expected though.
That's what I was thinking. He committed without even visiting right?
Typical Big Ten media days. A lot of words spoken, but nothing is said
Agreed. They also picked the perfect year to do it with so much to be intrigued about that offseason
Any more details about what the show will be about specifically? It would be pretty cool if they made it into a detailed breakdown of previous weeks games with highlight analysis and such. I'm guessing it will be much more vanilla though where they just discuss the weeks big topics and give their opinions. Either way, I'll hit record and give it a shot
That 2015 team would have started as a 99 overall in NCAA Football. Such a let down
He skipped his Clemson event and he is at FNL...Do we get a big BOOM tonight?
Ole Miss already took this slogan for various other reasons
Thankfully we had a Hooker to save us
I have a hard time believing that Kyrie would openly say he is leaving because he wants to be "first fiddle" and doesn't want to play with LeBron. First, It makes him appear very selfish and all about himself over the team. Second, the Cavs would demand a lot in a trade for Kyrie, so what team is going to feel comfortable giving up high value assets for a guy that requires himself to be the focal point of the team?
He also had quite a few opportunities this past season when Lebron was sitting out and I believe the Cavs are something like 4-19 when LeBron doesn't play
The only thing you need to know about this offseason is that the team that actually won the championship lost nobody while adding quality role players, while the team that lost signed a 35 year old backup PG and Jeff Green. I like the Green signing but it was barely a splash of what was needed to close the gap with GSW
I could definitely see a drop off in the secondary because in the years before, we've always had "one in the hole" meaning when Grant left; we had Apple waiting, when Apple left; we had Conley waiting, now Coney/Lattimore both are leaving and I'm not sure if I'm willing to add Ward to the same status as the previous guys but maybe we ill be pleasantly surprised
win the National Title with a last minute JT drive
I'm already stressed thinking about this
Spot on. I think they are in a tough spot with Hubbard because he is a senior and I assume a captain, but It's possible we've seen his ceiling. He had 3.5 sacks and 8.5 TFL last year as the starting DE with a lock down secondary behind him. There is no doubt he is talented and can be a play maker, but I think Nick Bosa has the potential to be much more of a game changer
Kroger is a breeze compared to Meijer. It's a good day if you get through the line in less than 20 minutes
DEFENSE WILL BREAK SCHOOL RECORD OF 47 SACKS
I would be pretty surprised if this happened based on a few different factors but mostly just because college offenses are changing and going away from pro style, 3 step drop offenses. Teams are getting the ball out quicker, especially knowing that Ohio State is built for speed. Also Army and UNLV were both in the top 5 last year in sacks allowed giving up less than .8 sacks per game each. Maybe if Nick Bosa can wiggle his way into a starting spot and become the force that Joey was, I may become a believer.
I saw Weber said he dropped 4% body fat and didn't lose any muscle. All signs point to Weber having a massive season
That is a very dark horse indeed
For some reason I hate Wisconsin's entire look, although I think it's mostly their logo. It just looks gimmicky and makes me think of a circus or something. I think it's pretty hard to have white and red as your only colors without looking generic.