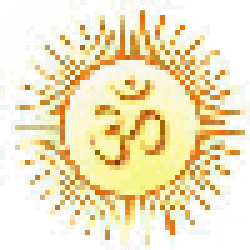 Dominus
---
Brooklyn, New York
MEMBER SINCE September 01, 2018
Recent Activity
I was born and raised in Mt. Vernon, New York, and never heard about this either.
My spiritual mentor always told us not to think about things that one does not want to attract to one's self.

I like Coach Day's answer about just focusing on THE GAME and NOT dealing with hypotheticals.
The TEs may indeed be more of a decoy, as you duly noted, but those "decoys" can burn Penn State badly if they don't take that threat seriously.
I too was really moved by that heartwarming video of Jackson reconnecting with his former teammates at Rutgers.
You're virtually the only one who has mentioned how Hafley and Mattison lined Chase Young up as a disruptive middle linebacker and, as you also mentioned, Wisky immediately called a timeout. I thought that was hilarious too but also very prudent on Wisconsin's part.

I really LOVE this defensive coaching staff and this Buckeye team could very well turn out to be the best ever at Ohio State though it's still a tad to soon to go there.
I too saw that "crazed" look with Day urging the team on despite the huge lead. Towards the end of the first half, he was actually running after the referee to get a timeout so that the Buckeyes had enough time for just one more score before the half.
I love Day's demeanor on the sideline, the way in which he calls immediate timeouts to adjust to the unexpected (for example, I-formation), and the way he lets the best players play regardless of seniority. The biggest difference is the way he handled the defensive coaching staff and decimated the former "defensive" staff. The results are wondrously awesome ! He makes the tough decisions and implements quickly!
Keep in mind that Schiano did a very good job as head coach of Rutgers in the past, but obviously past performance is not a guarantee of future results. Times change and people must change with the times.
I rarely go to ESPN for exactly that reason. I only go there to watch game-time stats and look at the standings in the various sports. I rarely read the ESPN articles because of the obvious bias.
The awesome Buckeye offensive line has been a very pleasant surprise. Sometimes, the holes are so big that any of us could run through them for a decent gain. (-: I'm very happy with our 1-2 Dobbins-Teague running combo and Crowley looks darned good as well when he's in there.
It's amazing how quickly Fields has learned so much and at how quickly the players have adjusted to the new defensive scheme. I can only imagine what this is going to evolve into as the season progresses. The sky is the limit with this team.
I also loved the way that Ryan Day called an immediate time-out to adjust to the I-formation that Frost shoved in there as a surprise. That didn't last long. The speed with which adjustments are made is mind-boggling especially after what we saw with the "I've never seen this before" reasoning from past years.
This team is SPECIAL and so are the coaches ---- ALL of them !
I too am glad to see both Cooper and Landers back. Hopefully, Tyreke will return sooner rather than later.
Nebraska has a good offense and having more fresh bodies to throw at them on defense is great news!
I too sense that the team feels like they have something to prove in this game and that they will make a very strong statement to that effect on Saturday.
i have tremendous confidence in our coaches and am so happy that we finally have great defensive game-plans once again. The attitude of the team going into this game has really got me excited. They're not overlooking Nebraska and I think that Buckeye Nation will be very happy on Saturday.
You ended that on a very high realistic note. What does help? A FAST START.
I love the way that Coach Day is ensuring that the backups are getting real game experience whenever possible. This bodes well for the future.
....and this is a REAL commitment as Brown reportedly called all the other coaches recruiting him to cancel all of his future scheduled official visits. He's a committed Buckeye now !
I too was very happy to see Hilliard play against Indiana. He's been through so much !
That was indeed an impressive 26 yard TD run by Dobbins. There were about 6 missed Indiana tackle attempts on that play. Even the announcers were WOWED by that play!
I hope that Hilliard has a chance to play and that he plays well. He had such a promising football career that was so completely sidetracked by his injuries. I'll be rooting for #47 Justin Hilliard if he takes the field today in any capacity.
You are so right about this article. Reading about the play(s) breakdown following by the telltale video is really excellent especially for people like myself who are neither a coach nor a former player.
I hope to see more articles of this nature. They are awesome !
Luke Fickell will always be one of my favorite Buckeyes and I too hope that his Bearcats go 11-1 in the regular season with a big bowl victory to conclude the season.
I hadn't thought about that but I agree that, if Chris Holtman takes the Buckeyes where I too think he will, many more than 13,276 fans will want to see the games.
I live in NYC right now, but I would love to go back "home" and watch the Basketball Buckeyes win one at nostalgic St. John Arena.
Like yourself, I never wish ill-fortune on anyone and would also encourage Tate to keep swinging and pursue as best as possible his dreams and goals.
Personally, I'm very high on Master Teague and think that he and Marcus Crowley are going to surprise a lot of people this year.
I really enjoyed reading Blu.fan's thoughtful insights from the perspective of the other side of The Rivalry. I thought that he made a lot of reasonable, valid points in his post. Thanks for sharing !
That's one of Bill Kurelic's favorite statements on Bucknuts. I too like the Buckeye's chances with Mookie Cooper. (-: