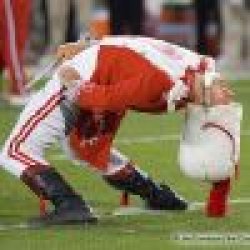 DoctorSJ
---
Member since 01 September 2010 | Blog
Recent Activity
And it bounced - or so the legend goes
I agree - Corey Smith played for this program for a year.
It apparently was Molly and the argument is that he had an addiction issue and not using as a PED. If that is the case, Spence has a possible successful appeal imo
Funny...d'angelo is 6'5" but looks short in pic due to a 6'7" and 6'10" dude in pic. Lol
Surprised they can spell UC....