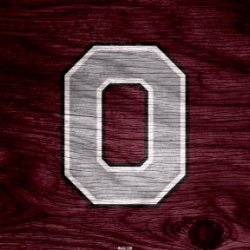 doctor_brutus
---
Pittsburgh, PA (via East Fultonham, OH)
Member since 13 February 2011 | Blog
Favorites
SPORTS MOMENT: 1/12/15, Jerry's World
COLLEGE FOOTBALL PLAYER: Eddie George
COLLEGE BASKETBALL PLAYER: Jim Jackson
NFL TEAM: Pittsburgh Steelers
NHL TEAM: Pittsburgh Penguins
NBA TEAM: Chicago Bulls
Recent Activity
Ditto. If I have to work 1 holiday in a year, this isn't a bad one to choose.
As a Bulls' fan and a Buckeyes' fan, at this stage, Sullinger is not going to beat out Gibson. Gibson is an above average NBA defender, Sully is a below average college defender. Gibson has more jumping ability, already has a 15 foot jump shot, and is an excellent rebounder. He was the best player they had left after Rose and Noah went down versus Philly. I do, however, agree with the amnesty of Boozer but not until next year. If they get rid of Boozer now, they may only score 60 points a game until Rose comes back.
This is exactly right and I'd say the same thing if the roles were reversed and OSU or UM or Wisconsin was #3 and had to go play on an 80 degree December day in Austin, Baton Rouge, Miami, or LA. Don't whine about where it is; just win more games next time and be #1 or #2. A road trip to see OSU @ Alabama, Texas, OU, or similar in a playoff game would be an unbelievably special and unique thing.
Some of the most memorable NFL playoff games are those affected by weather: the Ice Bowl, the Fog Bowl between the Eagles & Bears in '88, Patriots-Raiders in the snow, Giants @ Packers in 2008 (-3 degrees at kickoff). College football would be the same, if allowed, instead of hosting games in sterile domes with most of the crowd being neutral and too rich to be bothered to stand up or make any noise.
The Big Ten schools should support this, as wins against the SEC would help with the national reputation of the conference, even though it is extremely unlikely anyone in the conference other than OSU, UM, and Nebraska would ever be in line to host such a game. UW and PSU would have an outside chance at getting to #1 or #2 but I can't remember the last time this happened. This is a serious fail on the part of Delaney and his cronies. Any chance the presidents overrule this?
10 cent beers, 11/24/2012. Do it.
Purdue-Ohio would've been even better from beyond the arc. Oh, Offutt and your missed free throw...