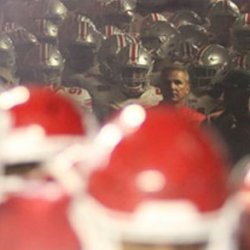 DocD48
---
MEMBER SINCE January 28, 2015
Recent Activity
Does the emoji in the Williams tweet seem odd?
He can eat the cat poop
The sec is not in our backyard like these pricks are. Um being the only big ten bowl loss last year was perfect.
Sorry. 1 vote for bad Ohio State fan. No explanation necessary.
The layup thing is funny to me. Hey uofm fans. We didn't hang 62 on NW.
Who is clay travis?
I noticed that interaction too. Watched it a few times. LJ was beside himself. Almost looked as if Jackson freelanced and got smoked then refused to come out. Young was standing there watching almost in disbelief.
I would go with a pic of mcmurphy. Add crosshairs.
Being the occasional optimist, I'm hoping they can turn it around. I lacked confidence in the '14 defense all the way through the uofm game. They came out and played championship style D the final 3 games. This defense is disjointed but they have the players. Hopefully Schiano and co can bring them together and restore some pride.
Good coaches build a culture in which intensity is paramount.
I'm guessing Muay Thai fighters use a slow start because rushing in could end with a 14-staple gash across the forehead from a well placed elbow. Football, in my opinion, needs to be played with a high level of intensity/violence from the start.
Solid
I was salty about the Texans cutting Braxton. I see now it must have been impacted by his decision to allow that pic to go public.
It feels so good that uofm is so bad.
Probably has to be Carter. Mike Doss is an all timer though.
All I needed to read was the first 5 words of this story to know that i didn't need to waste any more time reading the rest. Why?
How many people would it take to link arms and surround the shoe as the team walks to the stadium from the skull session?
I just watched this video and, in the afterglow/rage, I came to a realization. There needs to be a show of solidarity and support for the team by Buckeye Nation. Something that says, "We know this whole trainwreck has been forced upon you. We love you and appreciate you coming together as galvanized brothers in arms". We expect excellence from the team, coaching staff, support staff, everyone involved. They should be able to expect the same from us. More than just showing up and cheering them on. Something that says we've got your back. It would also serve a double purpose of showing all the haters out there that they can trash the machine all they want. We're not going anywhere. It needs to be something lawful of course and would probably be best organized by students with the savy to get the word out.
I'm guessing Ohio State covers the spread and I have no idea what the spread is.
I can only imagine that making it through this ordeal with Meyer intact will serve to galvanize the team. Hopefully the same goes for current commits/prospects.
I struggle with "and so simply relying on law enforcement .....is not, in our view, an adequate response".
I don't worry too much about the wr recruiting. I know there will be a tremendous need and zs was an ace recruiter but I expect big things from Brian Hartline and his group this season. I can't imagine kids won't want to play for Hartline. Young dude, energetic, actually contributed to his teams at Ohio State and in the NFL. Match all that with good numbers in the passing game along with a strong season and Ohio State is picking from the top prospects.
Since this whole thing kicked off I've been on both ends of the spectrum as to how it will end. I'm currently optimistic. Unless there is damning information that hasn't been projectile vomited on us already, I think we're good.
5000 words. Too many. Can you break it down for us in like 150?