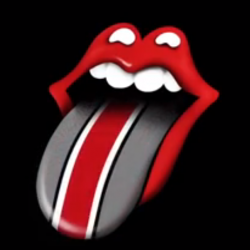 Doc
---
Perrysburg, Ohio (via Cincy)
MEMBER SINCE August 30, 2010
Favorites
SPORTS MOMENT: Being at the Fiesta Bowl to see the Buckeyes win the National Title. Any victory over AACC.
COLLEGE FOOTBALL PLAYER: Archie Griffin
COLLEGE BASKETBALL PLAYER: Aaron Craft
NHL TEAM: Nobody watches this?!?!?
NBA TEAM: Lebron
MLB TEAM: Reds, I guess.
Recent Activity
Hove, I had to log in just to upvote the Bubbles reference. Bravo!
Lick a nut Hairball. Eyeroll emoji.
It's the continued sterilization of college football.
ET is a great dude. I've had the privilege of meeting him twice. He was very nice to me and my youngest son. He remembered us even though it was almost 9 years between meetings. Good luck Evan.
Any article with a Smokey and the Bandit reference is OK with me.
M-Men work well for TSUN...
Thank you HSC. I was unable to make any of it out. Season 10 is going to be a good one.
He is right, Awlins, Rick and his crew were the bad guys from Negan's POV. Just like they are the bad guys to Alpha.
No one knows what the transmission said?
So what did it say? You probably didn't see it since your electricity was turned off from your gambling addiction...
What did the radio transmission at the end say? I ran it back a few times and turned the TV up and still couldn't understand a word.
I thought it was interesting that Negan made the comment to Michonne that depending on your side of things determines who is good or bad. Her reaction was like she had never thought of that before.
I'm hoping Negan becomes a bigger force in the next season. I like the dude.
When and where did it show Michonne recovering 'Lucille'? I must have missed that.
Loved the Skully Johnny. Reminded me of the good ol' days.
Yes please! I love this show. I rewatched it with my 15yo, and he loves it too.
Welp, there goes my idea...
That's not even close to what the mask looks like. Get it right Faux...
Well, that was fun. I really don't think he would be an assistant coach, but having him around as recruiter would be nice. Hopefully medical science finds away to fix the cyst and Urban can come back home after Day wins three natty's in four years ( no one is perfect) and then goes on to win Super Bowls in Cleveland.
Peace,
Doc
Thank you kind sir for your constructive criticism.
Don't forget to floss Quad...
See ya Tater! He was all bark and no bite IMO. Good luck.
Hold on there Gordo! It's not that bad!
If the teeth were completely knocked out, then yes they can be put back in. If it is done very soon afterwards, less than an hour. More likely he broke them off above the gum. He probably needs root canals and crowns done. If they broke below the gum and the roots are fractured, then he is looking at extractions and either implants or a bridge.
Mouthguards should be mandatory for all contact sports, and I would throw in gynmastics and diving with the potential of trauma in both of those activities. More people lose teeth in basketball than any other sport.
Mouth guards are a thing for a reason folks!
There is a difference in having full teeth avulsed or breaking them. Avulsed would be better for the long haul. Breaking will probably require root canals and crowns. The OSUCD will take good care of him. But why in the hell wasn't he wearing a mouth guard?!?!? That's on the coach and training staff. Unacceptable in my professional opinion. Especially with a dental school on campus.