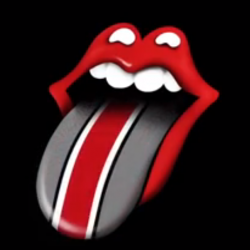 Doc
---
Perrysburg, Ohio (via Cincy)
MEMBER SINCE August 30, 2010
Favorites
SPORTS MOMENT: Being at the Fiesta Bowl to see the Buckeyes win the National Title. Any victory over AACC.
COLLEGE FOOTBALL PLAYER: Archie Griffin
COLLEGE BASKETBALL PLAYER: Aaron Craft
NHL TEAM: Nobody watches this?!?!?
NBA TEAM: Lebron
MLB TEAM: Reds, I guess.
Recent Activity
Good luck Young Buck. Dental School was a bitch, but well worth it. OSUCD co 1996
I made sure I was completely stocked with beer last night. I bought four 18 packs to round out the supply at home. As I went to the check out I ran into my wife, she had a cart full of groceries. She looked at me and then at my cart and said, "I know where your priorities are." (Bosa Shrug)
I would be fine if every professional team in Ohio sucked ass until three days after the end of time, if it meant OSU kept winning at this pace. I'm a Buckeye, I give no quarter.
It got real dusty watching that video. Let's Go Bucks!
Thanks guys, I appreciate it. Being on foreign soil during a game makes me itchy. I'll check the link out.
Beat! That! Team! Up! North!!!
Why is the Maumee River the only river in Ohio that flows North?
Because Michigan sucks!
Yeah he did. He said PhD, duh!
In all, you just need 30 to 40 years worth of experience post HS graduation
See my post below. I've already said I'll take the job.
Fine! I'll take the job. I have an advanced degree from OSU, in health care none the less. I know the importance of the hospital and the athletic department. AND I'm good for a few quips now and then.
So was the football program he inherited and people were scratching their heads when he was hired. We all know how that turned out. At least he won't be some stuffed shirt like Holbrook, Kirwan or Dork.
I know, and it is a shame. I'll stop there to not get myself in any hot water. Happy Turkey Day to you and your family Gordo.
Gordo, I could live with this. EGG was fun, and funny. I would love to have a beer with the man.
Drake wasn't a big public personality, unlike his predecessor, and the cheerleading part of the job wasn't something he seemed to like very much. But I also can't remember a single thing he said in six years, also unlike his predecessor. A university president shouldn't necessarily be in the news all the time.
Isn't cheerleading part of the job? The guy is a sour puss. Gee had his foibles, but he was personable. Drake, ever since stepping foot on campus, seemed like the athletic department was a waste of time and money. I know OSU is a place for higher education, but it is the athletic department that keeps The OSU name in the public's eye. The money doesn't roll in without it. Gee wasn't "politically correct", he was old school and said what was on his mind. That caused him to put his foot in his mouth a time or two, I get he needed to go. Drake is as left coast as you can get, and in my opinion doesn't fit well here in the midwest. Ohio State is a big university, it needs a big personality to lead it. Not some milktoast wimp, Drake is a milktoast wimp. JMHO.
I believe he would be perfect. He already has a skrong "and so forth" game, plus he is very personable. The dude would rake in the cheddar, probably on par with EGG. AND the alumni love the man. It's a no brainer IMHO.
The wether guys in the Toledo area are nuts. As soon as they think a snow storm is coming they work themselves into a frenzy, consequently getting everyone else in to one too
I'm not arguing with you guys, but if the long term forecast is not as accurate then stop giving the 10 day forecast. Same with the winter weather storms predicted 10 days out. Again not busting balls, just stating a point.