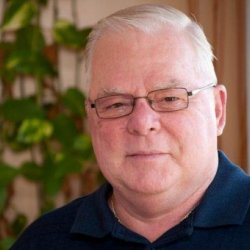 dmorris
---
Troy, OH (via Elida, OH)
Member since 24 September 2012 | Blog
Favorites
SPORTS MOMENT: Jan 1, 1971 Rose Bowl. OSU lost to Standford (Jim Plunkett) but my son was born at half time. I only missed the 3rd quarter!
COLLEGE FOOTBALL PLAYER: Archie Griffith
COLLEGE BASKETBALL PLAYER: "Give the ball to" Granville Waiters!
NFL TEAM: N.E. Patriots
NHL TEAM: Bengals
NBA TEAM: None
MLB TEAM: Reds
SOCCER TEAM: None
Recent Activity
I dunno, I remember #5-Michael Wiley having a lot of fumbles too...
Well, Urban probably still has Jay Paterno's very impressive handwritten resume!
Uh-Oh, he didn't say "THE" Ohio State University.
Salute to Chief Stack, RIP
Archie Miller (University of Dayton)
As a pinch hitter for the Skull Session, you hit a 3 run triple! Good job!
Okay, I'll admit it...I don't know a damn thing about AFRODUCK. I've been reading 11W for years and have seen AFRODUCK mentioned before but...who and what is AFRODUCK?
I am so happy I didn't spot my granddaughter at the Miss Juggalette beauty pageant!!!
I'm 69 yrs old (25,185 days) and I still can't do a squat!
Beautiful tribute CJ...thanks!
Or, you can use me. I was a SCUBA diver and did underwater swimming pool repair for nearly 20 years as a side job. In 1998 we lived in Danbury CT and I worked part-time for for a swimming pool company. One day I was sent to Kevin Bacons home (in Sharon CT) to fix his pool. It was a rural farm house like any other farm house. When I knocked on the door, Kevin Bacon answered. I had taken my wife with me so she could meet him as well. While repairing his pool, he and my wife fed his horses. Later, Kevin took me up to his tree house and showed me where he read books to his two boys and studied scripts. It was a very interesting day! BTW, when we left, Kevin and his two boys got into his Ford Tauris (spelling?) stationwagon and drove off. There was nothing to indicate he was a Hollywood star...a very "down to earth guy".
LOL...Me to! I had the biggest urge to clap...then realized I was by myself.
I read somewhere that it was NOT a contact injury, that he was running a route, planted his foot to make a cut and "snap"...both lower leg bones. I don't know how true this is but as you know, we believe EVERYTHING we read on the internet!
I had the good fortune to play golf with Andy at a Bucknuts golf outing a few years ago. He was the most interesting guy I've ever had the opportunity to golf with and had lots of great stories. Truly one of the highlights of my golfing days. And, as a bonus, he's an excellent golfer "eagled" one of the holes.
When I committed I was in Meyer's office with coach (Kerry) Coombs my family and my coach here in my city and when I said the words coach Meyer and Coombs jumped in the air and said "Boom!"
LOL...absolutely cracked me up!!!
That picture is about the last thing I wanted to see this morning...Buckeyes in a tattoo parlor..I dunno...
I didn't make it to the gym today...that's 5 years in a row now...
Chris Ashe will love this kid...a sure tackler and lots of speed. Glad we got him!
I had never heard of Bob Kalsu...now I'll never forget him. R.I.P.
Really enjoyed the "odd news"...thanks for finding and posting that!
3 months? What took so long?