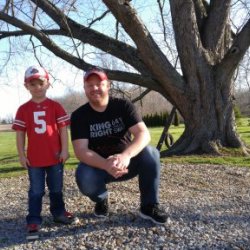 dmiller2345
North Eastern Ohio (via Cincinnati, Ohio)
Member since 16 February 2012 | Blog
Favorites
SPORTS MOMENT: #1 was beating Alabama in the 2015 Sugar Bowl and #2 was Winning the 2015 CFP National Championship!
COLLEGE FOOTBALL PLAYER: Joe Burrow
COLLEGE BASKETBALL PLAYER: Michael Jordan
NFL TEAM: Cincinnati Bengals
NHL TEAM: Don't pay much attention, but, CBJ!
NBA TEAM: Chicago Bulls
MLB TEAM: Atlanta Braves
SOCCER TEAM: What's that?
Recent Activity
Art Briles will also interview...
With the possible addition of Solomon T and, the dearth of DT's we have now, has Greg Schiano ever used a 3-4 defense?
I also wonder if we have 1 or 2 DT's that might be able to play some DE?
Haskell Garrett or Cage?
Not long after roasting Landof10 and Kyle Rowland in his "Worst Takes Of 2017" article DJ quotes both of them in today's Skull Session. My guess is that Kyle is an alias for DJ and Landof10 is "owned" by DJ! I doubt Landof10 is even a real company... DJ just re-purposed his old geocities account for the website and an old twitter account just so he could create controversy to write about in his Skull Session column.
We have been snookered by DJ all along. Now the question is, what is his real name! My guess it is not DJ and, definitely, not Kyle!
Just when you thought you were getting to know someone...
Don't forget, this is not the end, it is only the beginning of this years end of the recruiting cycle. I think that by February we will forget all about the ones we "lost" on December 20, 2017 and be extremely happy with the ones we gained!
In Urban, and the coaching/recruiting staff, I trust! End with Smith, Walker, Petit-Frere, Barnes, and one surprise DE and/or safety and I, for one, will be happy!
I could see a lineup of:
LT - Prince
LG - Jordan
C - Taylor
RG - Knox
RT - Bowen
If they decide to keep Prince at RT then:
LT - Jordan
LG - Knox
C - Taylor
RG - Bowen
RT - Prince
I could see Prince sliding to LT and Munford coming in at RT
I have a buddy who is acquainted with Roy Hall and Maurice Claurett and I asked him to share the Go Fund Me page with them in hopes that they would share with their followers and fellow Ohio State alum.
It's not just Shazier! The entire Steeler's team leads with their helmet when they tackle... guess it is part of Tomlin's intimidation scheme in instituted when he took over. James Harrison was the ringleader!
We all see the difference a year made in speed for Weber... Imagine if the same holds true for Dobbins!!!
Chick Fil A for the win!!! However, Canes, has become a traditional stop after we attend a buckeye home game.
I just prefer Chick Fil A!
Was very encouraged by the amount of snaps Sheffield played and how little I noticed him in the game! I was very concerned about, him in particular, our DBs and I thought maybe he didn't play much and then I saw the snap counts!
Props to Sheffield for playing well Saturday!
El Chaleco psychologically damaged that program forever. May the FBI and CIA never apprehend him.
Love the reference to the Vest, Jim Tressel! El Chaleco makes him sound more bad-ass than just "the Vest"! Tressel will always hold a special place in my heart because of the Natty and what he did to ttun during his reign as El Chaleco! May he live out his days in peace in WITSEC as president of YSU!
Given all the talk surrounding Cox and other DE targets has your outlook changed on who we end up with? Who do you think we ultimately end up with on the D-Line, specifically the DE position. I think we are solid at the DT position for 2018.
Thanks for all you do and for putting up with our questions!
Parris Campbell is Ohio State's best wide receiver. KJ Hill is Ohio State's second best receiver. Neither are losing snaps to a guy coming off an injury who has only flashed against backups and poor competition.
What are you basing this on?
Catches per game? Yards - or total yards - per game? YPC? TD's?
Just curious?
Not sure this was worthy of an entire thread...
I'm sorry... would the MOD please delete the thread! Chaz feels this topic isn't worthy of discussion!
For me, and maybe it's just that the drops that I see from PC are memorable, I feel like he has at least 1 drop every game that I fell he should catch and it comes on 3rd down. I may be completely wrong, but, again that just may be a result of the timing of his drops.
Coaches will not make a change. What baffles me is instead of trying to use his strengths, they are intent on running him deep. If they give him dump offs,screens, and slants I think he could be magical. Running him deep is just not the answer.
I agree! He may be the one receiver I would be ok giving the 'ole "touch pass" too every once in a while!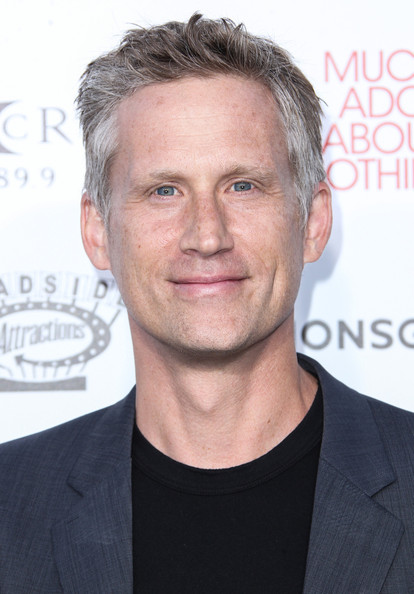 I found DJ Durkin's doppelganger... Reed Diamond!
and every single one features a menu slightly thicker than a medium-sized city's Yellow Pages, a mildly-disinterested wait staff, and will bring out your food so quickly that you will wonder if it was teleported there
I can concur with this. I was forced to go to New Jersey for work once - I was there four days - and we found a diner to eat at and the menu was as thick as a phone book, service was fast, and the food was good.
Hated everything else about New Jersey, though!
Hard to judge Campbell as a real threat until he can show that he can catch a ball
But can, will he, he throw?
I completely forgot about Brian being on the staff as a Grad assistant. I was think about Joker Phillips but, then I remembered that he went to Cincinnati with Fickell.