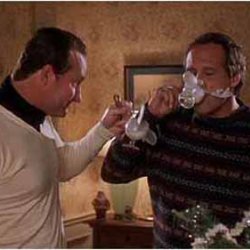 DMcDougal24
Findlay, Ohio (via Suffield, Ohio)
Member since 19 December 2011 | Blog
Attorney. Ohio Northern University graduate. I love Ohio State and Cleveland sports.
Favorites
SPORTS MOMENT: Has to be the Buckeye 02/03 Nat'l Championship game.
COLLEGE FOOTBALL PLAYER: Ezekiel Elliott
COLLEGE BASKETBALL PLAYER: Michael Conley
NFL TEAM: Browns
NHL TEAM: Hockey?
NBA TEAM: Cavs
MLB TEAM: Indians
Recent Activity
Yep! He didn't waste time getting out of there haha
It wasn't necessarily the play that I found entertaining, it was what Tressel was doing as he watched the game haha
Gotta say I'm a little sad that Jim Tressel's least favorite moment isn't here...
I feel compelled to ask about Clark since they're teammates..
Derek Young of former 11w fame is working for an Iowa site now?? Is that the same guy?
Ohio State limping to the end of the day
I could be wrong, but I think it's more likely Birm meant that sometimes the OSU program is better off if players they recruit go elsewhere. Or, in this context, it's better for OSU to miss on Simmons than it may have been to land him. I don't know specifically why it's better for us, but I think it's pretty clear that is what Birm meant.
He specifically referenced Harrison and Fuller in the article as guys who Ohio State probably leads for. He thinks OSU has a chance with Hamlin if they can get mom on board. As for Hardman, OSU is "taking a swing," but the southern schools have long been the favorite.
And I don't know if you meant it the way I interpreted your post, but he doesn't say that they will commit this weekend; only that OSU will ultimately receive their signature on signing day.
Thanks Birm. Is it first come, first serve for Hamlin-Fuller or is there space for both in the class?
I'm sure there's a scenario where Dunn could get some carries, I just don't expect that to be the scenario that plays out. As a fifth year senior with no real experience to speak of, I think the odds are much, much better that he maintains a reserve role while a younger player with a higher ceiling gets the reps. I think of Cam Williams and Raekwon McMillan when I think of Dunn/Weber. There is always the chance that I'll be incorrect as I know Meyer has really changed his thoughts on Dunn over the course of the last season and a half.
Very good post, by the way. I enjoyed reading your perspective.
I think we may see a committee approach until someone steps in and shows that they deserve more carries. Samuel will be the primary option I imagine at the beginning of the season with Weber getting goal line reps. I just don't see Dunn getting the shot.
I think we have so many H type players that moving Samuel back to RB makes a lot of sense. I think part of why Dontre is back for 2016 after the cryptic tweets and rumors of transfer are that he was told the plan is for Samuel to go to RB and for him to be at the H.
I'm glad you said LSU is the runaway leader for Lawrence. Some other sites try to raise hope by overstating a prospect's interest so that they get the steady stream of forum discussion and clicks [cough Bucknuts cough]
I'm not judging, but are you saying that he's the real deal based on how he performed in a 7v7 summer camp?
Could someone look up how many opposing quarterbacks the Buckeyes have knocked out of a game this season? Seems like it's at least 4 or 5. Plus there's the QBs that stayed in but took a licking like Hackenberg.
I'm a PS4 guy.. I always hear great things about Fallout. I love playing Destiny, but it's only fun if you have friends who actively play it as well. It's a cross of MMO, RPG, and FPS.
I picked up Star Wars Battlefront but haven't played enough to give a recommendation. If you're looking at sports games I'd suggest NBA 2k16. Avoid NBA Live like the plague
Haha. This was my first thought as well before seeing who the poster was
I definitely recognize odeez as posting some Stark County high school football info in the past.
I read this as something related to the Kyrie Irving incident. Was LeCharles initially diagnosed with tendinitis and then played through it and was more seriously injured when he had the ACL injury?? I do know about the staph infection and how that ended his career, I'm solely speaking of the tendinitis/Irving connection.
He's a rhythm shooter and is bound to figure it out at some point. I love that he's not out there chucking and continues to run the offense, as well as be a hound on defense and intercept passing lanes. I never knew he could be this type of player before we traded for him.
It doesn't really suck to lose him or Kraemer, but it sucks to lose him AND Kraemer. You always want to keep Ohio's top players in Ohio, but you win some and you lose some. Hate to lose two of the best in the state
Mike Weber was called out by Fake Mike Weber? Can't say I've ever seen that out of a parody account
Our 247 composite ranking is 6th, but, you know, I don't want to spoil your hot take. 6th, 7th, whatever we are, it's still a great class. Too many 3*s to be among the top 5 but the staff really believes they found some sleepers and they've shown the ability to develop them so let's not get too caught up in class ranking.
I don't know for sure either. That's what Alex said when asked why they posted it.
It was released by 247's Alabama site first I guess so then OSU's 247 site went forward with it.
lol I love that they put Heisman yes/no.. Really?
Meyer (maybe): "if u go to VT you're gonna end up seeing me anyway you might as well ride w me to the game lol"
Coach Meyer told Vonn on his official if u go to Bama your gonna end up seeing me anyway you might as well ride w me to the game lol

— Volonte Bell (@VdatDudee) December 7, 2014