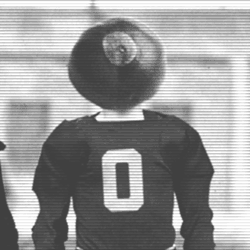 Dmac3212
---
MEMBER SINCE August 10, 2014
Recent Activity
I can live with some penalties. But I cannot live with pre snap penalties.
remember when everyone wanted Herman gone too?
Does anyone know who will be the play caller this year?
I'm convinced Morant will be the best player in the draft
Do we know if Michigan was fighting against immediate eligibility?
I take that back. Maybe i should go back to high school
You are doing god's work my friend
I doubt Tate would be able to play slot at the next level. Braxton wasn't even able to make the transition. Edelman is a freak when it comes to toughness.
John is so soft. If he didn't deny Danny she wouldn't have burned kings landing.
They also made the ending so predictable. I am now team Danny. I hope she burns down winterfell, kills everyone, and the show ends with her sitting on the throne surrounded by a burnt down city.
I refuse to stock a 17 year olds social media account so I'll take other peoples word.
I thought everyone said he broke up with his girlfriend.
I don't care this made me laugh.
He just transferred to a school with five scholarship QBs including a guy who was slated to be a starter until he got hurt late last year, a highly touted second-year QB and a recent grad transfer from K-State. The depth chart argument just got shredded.

— Kyle Lamb (@kylamb8) May 7, 2019
So your theory is he wanted to get back at Day so bad he took the chance of screwing up his own career by picking a school with QB depth.
I cant get over how dumb it is.
No he legitimately could of had it anywhere else. Its the fact he hid it in a bottle when liquids are contraband.
I'm not a huge conspiracy guy but I am 100 percent sure Scott Foster is the NBA fixer. Every time TIm Donaghy called his bookie he then called Foster. The NBA kept his name clean so it looked like a rogue ref. Now Foster is brought in to swing games.
I highly doubt they will suspend him. I think he will just receive a fine.
That is only because ESPN hates the SEC
Just to play devil advocate, in the real world if you don't like your job situation you have the ability to go look for another. I think the issue is with the way NCAA grants immediate eligibility. A player should be able to transfer but I believe they should sit out a year (unless there is a coaching change).
I agree. Everyone knew it wasn't an "open" competition