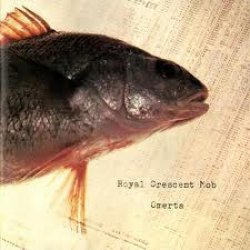 Dirty419Boy
---
MEMBER SINCE April 15, 2013
1987 graduate of The Ohio State University.
Favorites
SPORTS MOMENT: Ted Ginn's punt return for TD against those bastards from Ann Arbor in 2004. I had been down for a few months since the death of my father, followed by a really disappointing football season for the Buckeyes. That glorious win against the scUMmers felt so good. The sun was shining again.
COLLEGE FOOTBALL PLAYER: Archie Griffin. Troy Smith is a close second.
COLLEGE BASKETBALL PLAYER: Evan Turner
NFL TEAM: Patriots, sometimes the Browns
NHL TEAM: Boston Bruins, and the Jackets are a close second.
NBA TEAM: Cleveland Cavaliers.
MLB TEAM: Red Sox, sometimes the Indians
SOCCER TEAM: Ohio State
Recent Activity
He'd be absolutely crazy if he did. But if that happened, he'd be on a very short list of my favorite Buckeyes of all time.
Jordan Fuller is going to the league if only for his ability to open-field tackle Godzilla 98 out of 100 times.
How about this compromise:
1) LSU gets the CFP #1 spot;
2) CFP Final to be moved from New Orleans to Cincinnati.
This. Georgia is great in their own minds only once again.
Don't mess with Texas...football players playing for the Ohio State University Buckeyes.
No talent gap with Clemson for sure. PED gap, maybe.
I fully expect us to be screwed over again next week. Remember last year against TPUN? Even their own fans admitted the calls were slanted their way.
Hokies are going to blast the Hoos. It's amazing how much VPISU has improved since the beginning of the season.
Thanks brother! Only grabbed two since I wasn't sure at this point who would go.
Didn't Georgia lose to an awful South Carolina team, at home? That's worse than losing to Purdue on the road. No way they're getting in the playoff even as 12-1 conference champs.
Because for Saban apparently it was too hard to beat a terrible Mississippi State without Tua, with devastating results for the star QB.
Feel free to disagree with me. I promise I won't curse out you or your pets.
Comment removed for violating the site's commenting policy.
I think it's noteworthy all of those other teams except 2016 Alabama won the NC that year.
Buckeyes' special teams rating has improved a lot since the beginning of the season.
Agree. I wish I could give myself a sedative until then though.
That's you but you're not an agent. Signing Chase Young would be gold mine. They'll throw all kinds of cash at him and his family if it helps their cause.
Apparently somebody with knowledge of the incident went behind the scenes and alerted the NCAA or a member of the press about it.
Do you have a source for this? Because based on the way things unfolded it seems like Ohio State initiated the action.
Who is the best linebacker on this team, or who is your favorite LB?
Thanks for the response. Best wishes for Aubrey. Her work is missed.
The TD pass to Olave and the end of the first half is almost a rub route. The slot receiver Hill is running straight up field which just for a split second blocks the CB from taking the angle he should. It would never be called offensive PI or anything, but it does illustrate one of the weaknesses of man coverage.
It is, but then so is your comment and all other comments.
Everything gives you cancer. Everything is racist.
Doug Lesmerises hasn't been an AP voter for a couple of years. Baird is the current PD voter.
I wish I could be like Ryan Watts.