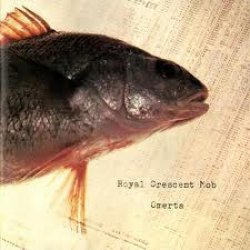 Dirty419Boy
---
MEMBER SINCE April 15, 2013
1987 graduate of The Ohio State University.
Favorites
SPORTS MOMENT: Ted Ginn's punt return for TD against those bastards from Ann Arbor in 2004. I had been down for a few months since the death of my father, followed by a really disappointing football season for the Buckeyes. That glorious win against the scUMmers felt so good. The sun was shining again.
COLLEGE FOOTBALL PLAYER: Archie Griffin. Troy Smith is a close second.
COLLEGE BASKETBALL PLAYER: Evan Turner
NFL TEAM: Patriots, sometimes the Browns
NHL TEAM: Boston Bruins, and the Jackets are a close second.
NBA TEAM: Cleveland Cavaliers.
MLB TEAM: Red Sox, sometimes the Indians
SOCCER TEAM: Ohio State
Recent Activity
The fact that it's almost never on the shelves in Ohio makes me hate our state liquor commission with the heat of a thousand suns.
I don't know if injuries were to blame or multiple factors, but something caused the team to turn in mid-February from a one of the very top teams in the country to one that was borderline terrible. Something destroyed the chemistry.
I feel really bad for the seniors on the team and there are some very good ones. Thanks for the encouraging last paragraph Aubrey.
Lots of discussion of a basketball tournament from which Ohio State was eliminated last weekend,but no mention of the NCAA hockey tourney that starts today. Ohio State Buckeyes plays Denver this afternoon at 4 on ESPNU.
Sorry Chris. Your Skull Session grade is "E". ;-)
Is this headline from The Onion?
This. Dolan is a horrible poverty-pleading dirt bag regardless.
Did Evan Turner win Illinois Mr Basketball?
I realize that, but we still had the better regular season. We're B1G champs. They won what is basically an exhibition tournament.
A three seed and the very last one at that. Boy, did we get screwed. And how did Notre Dame get a far better spot than we did?
Been a while since we've got to enjoy a blowout like that (the last time we played the Spartans I think). Hopefully we can get things going and can get a 1 seed in the regionals.
I hate to say this but we'd have won with Napier in goal. Minnesota though was skating hard after being undressed by Penn State last week.
Thanks for another great write up.
Sucks that those players, especially Tanner Laczynski, are still out. Hopefully they are just being kept out just be on the safe side given our lead in the conference standings.
Is a 3x3 win (or loss) counted the same as a shootout? I've found it difficult finding a B1G standings that makes sense. USCHO's might be but the one the B1G website uses (http://collegehockeyinc.com/conferences/big-ten/standings19.php) is a mess.
Has there been any word on Tanner Laczynski's health? Also, was anything said last night about Sasha Larocque's injury in the 3rd period?
Thanks for your great work Aubrey!
Most bands lose their way at some point. I could make this list go on and on.
The Clash. Combat Rock album was made for teenage girls.
REM. IRS years are phenomenal. Warner Bros years blech.
Genesis. Once Peter Gabriel left it was over,
Aerosmith. 70s were great. The 80s rebuild version was only great for making them lots of money.
The Knack. What the hell were they thinking with that second album?
Wolfmother. Nothing else needs said.
You cannot know this, unless you are a deranged Penn State fan. Both calls happened in the first half. Ohio State would have played much differently if the game was closer.
Not often you give up two shorties and still win.
Crazy angle on the Jobst goal. Amazing that went in.
Hopefully Tanner Laczynski heals up on the bye weekend. Announcers said he hurt his hand.
Supposedly this is the only the 6th weekend sweep in B1G play so far this year. Might be more after tonight but the Buckeyes have 2 of the 6, Wisconsin being the other one.
Ohio State defense was phenomenal last night against the highest scoring offense in Division 1. Great win!
With Ohio's taxes compared to Oklahoma's, he's practically taking a pay cut.
Nationwide is better, but the margin isn't that significant IMO.
It was great to see Austin Pooley get the first goal. His father and uncle are probably the main reason I love OSU hockey the way I do.
I can see the NCAA saying no, just because they wouldn't want anything to reflect poorly on an SEC school.
If Victoria is a dude he has a strange name, though maybe not for the west coast.
Their engineering school sucks. That's assuming they even have one. I've never met an engineer who went there.