Dillon G
---
Member since 01 December 2013 | Blog
Boring conversation anyway...
Favorites
SPORTS MOMENT: Cutting down the nets.
COLLEGE FOOTBALL PLAYER: Cris Carter
COLLEGE BASKETBALL PLAYER: Jim Jackson
NFL TEAM: Factory of sadness
NBA TEAM: Gund brothers
MLB TEAM: Dick Jacobs
SOCCER TEAM: Huh?
Recent Activity
Yeah, that accident is pretty bad.
I think I got this here.
The first hit on google take you to the youtube loading, including the accident.
Matta was done wrong. Also by the current generation of kids. You bunch of pansies.
Or drooling on air over attractive women in the stands like Brent Musbger did over AJ McCarron's girlfriend.
You didn't know Gus Johnson is a Michigan man because he is professional in broadcast booth. In addition to being enthusiastic.
It's the sound of the Big Ten cashing out in its enemies with a $2.64 billion (yes, that's billion with a "B") contract.
The other word of the day.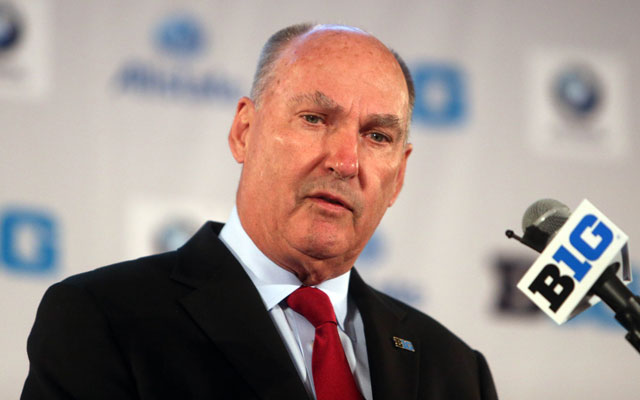 I don't even like coffee, but their iced mocha was delicious.
Sugar is like that.
Kramer, you're fighting kids?
Would Kern have had 80 yards rushing against Miami? Even Pryor would not because his passing was not enough of a threat to cheat like Miami did. Or play over aggressive would be more correct.
Which one? Not that I know of them aside from Camp Perry existing.
It is "gon", not "gin", all the west coast idiots are wrong. Oregon Oregin is the incorrect spelling.
I am happy to not be watching replays on the BTN. I am down with Stanley Jackson. For the record, with all the drama of him and Joe Germaine, I have only seen him be positive over any of it on the network, when asked.
Speeding what? What defines it besides an arbitrary number used to generate one of the worst conflict of interests in many cities.
I can't say I had any interest in ninja turtles and a rat back then. More power to you if you did.
The city is well-known due to two brothers and former residents achieving the first successful flight in a powered aircraft.
This is nit-picky, and I don't work in aviation but.....it was the first controlled flight. That was the important part.
What's hilarious is Jim Tressel was blackballed from the sport over peanuts compared to Freeze's transgressions.
For very political reasons.
Only because it is the Hugh Freeze thread on chasing whores......the best thing to come from Wikileaks is former General Colin Powell.
I would rather not have to vote for her, although she is a friend I respect, A 70-year-old person with a long track record, unbridled ambition, greedy, not transformational, with a husband still dicking bimbos at home .
Sorry that I find it as entertaining as JR Ewing on Dallas.
We would have to go to the inauguration video to see who he was scoping out.
No matter how old men get, they never change.
Isn't amazing how quickly the slave trading corporate globalists fell? Or so it seemed? They just moved west. And the gutter is all that is left.