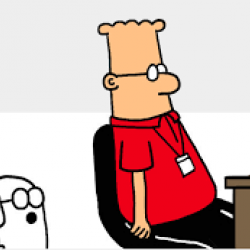 Dilbert
---
Dublin, Ohio (via Columbus, Ohio)
MEMBER SINCE September 22, 2016
Favorites
SPORTS MOMENT: Every Michigan win (especially 1975, 1998, 2002, 2014, 2016) , 2002 National Title, Sugar Bowl win over Alabama, National Title win over Oregon, Final Four run in 1999,
COLLEGE FOOTBALL PLAYER: Archie (First game I saw in the horseshoe, Iowa 1973), Carlos Snow, Zeke, Ted Ginn, Orlando Pace.
COLLEGE BASKETBALL PLAYER: Dennis Hopson, Michael Redd, Herb Williams, Evan Turner.
NFL TEAM: None. Maybe my fantasy team.
NHL TEAM: Blue Jackets
NBA TEAM: Cavs
MLB TEAM: None
SOCCER TEAM: Crew
Recent Activity
Shouldn't be listed among the players (1970-2018), but is correctly listed in the famous Alumni.
Looks like a good list. Take off Mentor (#67) and add Dublin Coffman.
Always enjoyed my time at Tilted Kilt. While I enjoyed the food and drinks, the service is what I remember the most.
I know he didn't start it, but the whole graveyard tradition is so bush league. Dabo has not only continued the tradition, but he really sells it, To me it comes off as being a poor winner. Just another reason to hate Clemson and Dabo.
Nice article in the Dispatch today profiling CJ and his father Tim (baseball coach at Dublin Coffman High School).
https://www.buckeyextra.com/sports/20190408/rob-oller--dad-taught-ohio-state-receiver-cj-saunders-that-details-matter-lot
I am eager to see McCall with the ball in open space. He has shown flashes in the past.
Dontre Wilson says Hi.

Ahhhh, that little farce you played with my sister, you think that can fool a Corleole?

I believe that is 11:30 Central Time --> 12:30 Eastern Time
When this Kaleb Wesson shows up, we are a different team.
This is all about living up to expectations, and it seems like offensive lineman transition with fewer busts.
Along with Orlando Pace and Nick Mangold, I would add Jim Parker, Jim Lachey and John Hicks.
It was easier to type than pointy-haired boss.
And the Browns also announced that Jim Brown will be Kareem's mentor.
This second half reminds me of the 2nd half of the cotton bowl last year, the big ten championship game last year, and a few others. Great first half followed by a lethargic second half.
Either run the clock or attack down the field. We are doing neither.
Dwayne definitely deserves a tree.
My proposal is that a player should get a tree for All American honors OR Big Ten Silver Football. Being voted the best player in the conference is just as much of an honor as being voted the best at your position.
That means that Dwayne, Zeke, JT, Braxton and a few others would be added to the grove.
We can't get a single call.
All season we have seen inferior opponents make large (and sometimes small) changes to both their offense and defense schemes. This week we finally get an opponent who doesn't feel like they have to change and they can run their normal game plan.
Our slow start is not as bad as the last two years and we control the second half.
OSU 31, UM 23
I'll go with the Bucks 41 - 17.
Went with my wife last week and I was surprised by Bradley Cooper's singing and Lady Gaga's acting. Oscar buzz for each of them.
The end of the first half and the start of the second half:
A promising drive or OSU ends with a missed field goal. It looked like OSU might kill the clock and get a TD to go up 10-7. Instead, the drive ends in a missed field goal and Purdue goes 80yards to go up 14-3.
OSU starts the second half with another promising drive, but settles for a field goal. Purdue goes 73 yards for another TD. OSU answers with a long drive that ends at the two yard line with zero points. Purdue 21-6.
During that sequence Purdue gets 14 points. OSU gets 3 out what easily could have been 21.
Game Over at that point.....