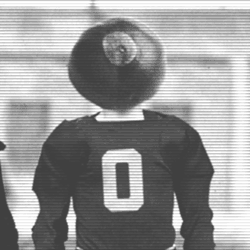 DiasporaBuck
---
MEMBER SINCE September 09, 2013
Lurker since TatGate in 2010 and then finally signed up for an account a few years later. I post rarely, but read the site several times a day even when football and basketball are in the offseason.
Recent Activity
Are you inside my head? (Keanu Reeves gif)
To be fair, their SoS might have an edge on ours, because they have Ohio State on their schedule whereas ours has Michigan.
Agreed on all fonts. Except wingdings. F*** wingdings.
At first I misread this link as "I really hope our team is tanking" (the rest wasn't displayed), and my first thought was, "if this is what tanking looks like, I'll take it!" Come on now Caffeine, get to work!
He's breaking up a rave.
This game was a turning point for me. I'd been on the Harbwaaa4Life train, but after seeing clips of his postgame conference and the pain throughout that man's soul, damning him to a life sentence of firsthand involvement in That Shartshow Up North would be cruel and unusual punishment. I'd finally be okay now if they just mercifully let him out to pasture.
Yes, I was wondering what Urban Meyer's Least Favorite Moment was going to look like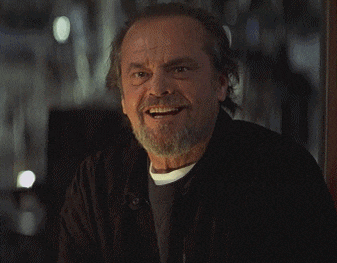 "Those who stay will be 3rd best."
He looks suspiciously wolverineish
Me too! There's even a brick wall next to me .....buuuuuut then I remembered I'm three floors up. So I'll put this here instead:
(There really ought to be a Buckeyes jersey on him)
That video was pretty damn mature. It'd be hard not to root for Julian regardless of where he chose.
Mekhail Sherman Commits to Georgia
That's a strange way to spell Ohio State
It wasn't SEC speed? /s
Wasn't Michigan actually favored to win in 2018?
the argument for which there is no correct answer, only a picture perfect ending: what's better—for Michigan to suck and lose all its games or be good and win its first 11 only to get crushed in The Game?
For me the answer is to see them win the offseason and get their September Heisman and CFP campaigns going full steam, and then just when people actually start paying attention, crash into the mountain spectacularly and repeatedly, finally stumbling into the last game just to receive their knockout blow.
I root for the Browns, so I guess I could see how *ichigan might appeal to some people.
Impressive feat! But if he'd woken up with four asses, now that would have been truly something.
...and for less white space, but I can't get it to go away.
And most of the comments are from January too. When they called it a transfer "portal," they weren't kidding!
By the same methodology, they could have included: "Helmets are either red or orange."
So... a metric based 80% on just 2 teams gives the highest value for those same two teams in subsequent years? Now that's sample-bias-tastic!!!
This was a wonderfully worthwhile watch. I would have loved if he included (or followed up with? (pretty pretty super please?)) interviews of the players involved looking back on the incident with the perspective of time.
Imagine where Bo would stand in college lore if his teams had scored a TD on first and goal from the one and had managed to make those last-minute two field goals.
It's almost as if God hates them. (And rightfully so)