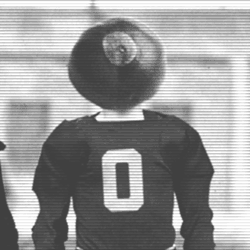 dhare00
---
Cincinnati, OH
Member since 14 March 2011 | Blog
Favorites
SPORTS MOMENT: Ohio State vs. Miami (FL) 2010
Ohio State vs. Michigan State 2006 (Whenever their coach lost it at half-time)
Jay Bruce Walk-off home run to clinch the Central
COLLEGE FOOTBALL PLAYER: Craig Krenzel, Anthony Gonzales, Beanie Wells, David Boston
NFL TEAM: Sadly, The Bengals
NHL TEAM: Blue Jackets?
NBA TEAM: Not the Celtics
MLB TEAM: Cincinnati Reds
Recent Activity
Willing to let my pair go for $700. Section 409 row 28. Email dhare00@gmail.com
Hello. I have 2 tickets to sell section 409 row 28. I received 4 through the buckeye club. You also get the added enjoyment of sitting next to me during the game as I am using the other 2. I am located in cincinnati. Just trying to sell for face value. Can email ticks or meet up. Email dhare00@gmail.com
As a season ticket holder to the flyers basketball and buckeyes Football. I don't understand the logic of OSU having nothing to gain by playing Dayton, UC, X in a tournament. Yes, Ohio State should win 6 of 10 games against Dayton verse the 9/10 or 10/10 from some powder puff like iupui Fort Wayne.
People say ohio state has everything to lose? What exactly do they lose? Certainly playing stiffer competition in uc, x, and Dayton improves ohio state SOS and preparation for the tougher big ten. Ohio state fans would still have the resources to out recruit those 3 schools. Sure they might lose a recruit someday but is that what your concerned about? Losing recruits is a fact of life. What difference does it make if that recruit goes to Dayton or Arizona as long as it's not michigan. I think it's a win for all involved. Yes, Ohio State doesn't gain near as much out of the deal but they still gain and more importantly the fan bases of all ohio schools win.
Also, did you guys ever think lance mcalister just do does it to get a reaction. If tOSU was truly superior in every way what's there to worry about? Also, fans love to beat ohio state because the majority of our fans are jack holes. Everybody likes it when the bully falls.
let the best team win the second half.